Dear Friends,
CoSM visitors and members take a stand for the importance of their own creative spiritual life, and for sustaining an enclave of peace at the Chapel of Sacred Mirrors.  Membership strengthens our sense of community, and at CoSM, identifies us with the building of a legacy, a visionary art sanctuary to share with friends and family yet to come. Members are the "net of beings" who recognize the value of visionary art as a powerful support in our spiritual journey.  The Sacred Mirrors make our biology transparent to our transcendence.
Although we welcome members every day of the year, at CoSM, Membership Drive Month concludes on the August Full Moon. This is a time when we ask you to join as a member, to invite friends to become a new member and to renew your CoSM membership if it has expired.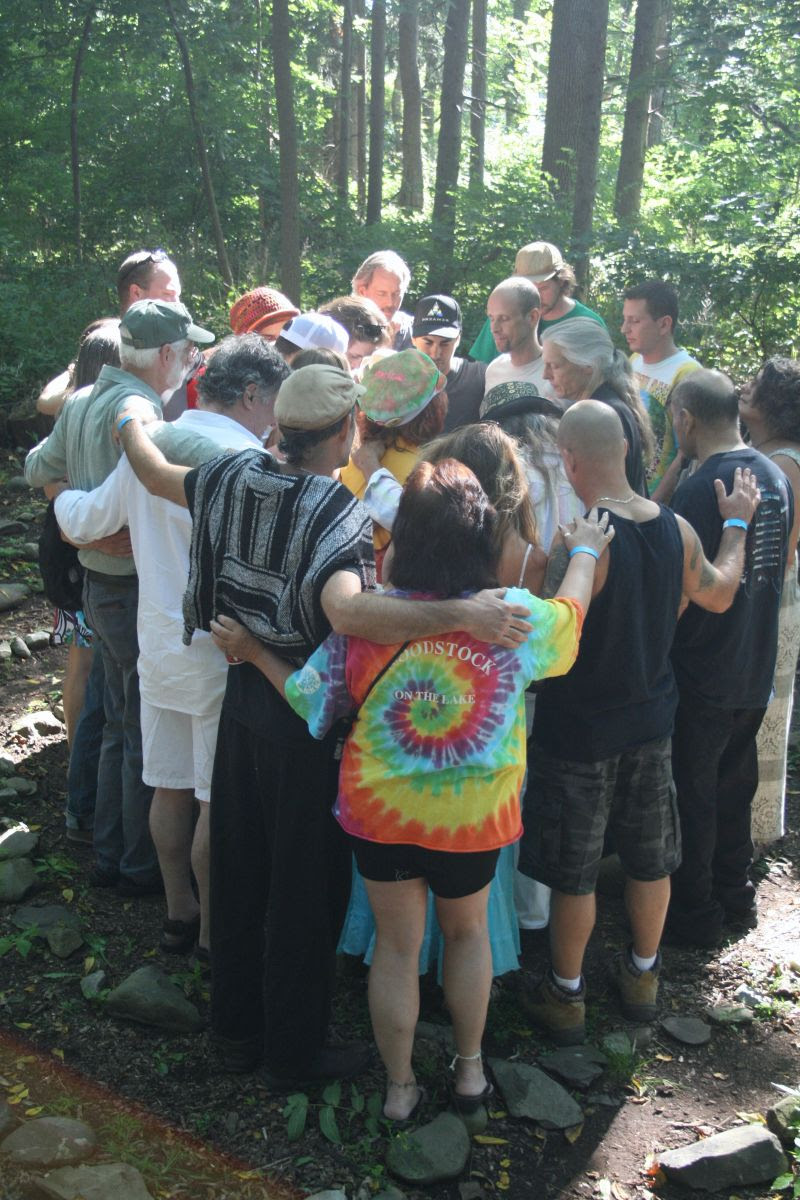 CoSM Members gather in the Labyrinth at the 2013 Members BBQ
Having already chosen to receive CoSM's newsletter, you may be inspired by CoSM's mission to build sacred space and would like to share the visionary art at CoSM with future generations. During this month's membership drive we'd like to envision with you what's ahead for CoSM and explore how members can take a greater role in building a temple to inspire our global community.  We look forward to walking the grounds with members at August's full moon.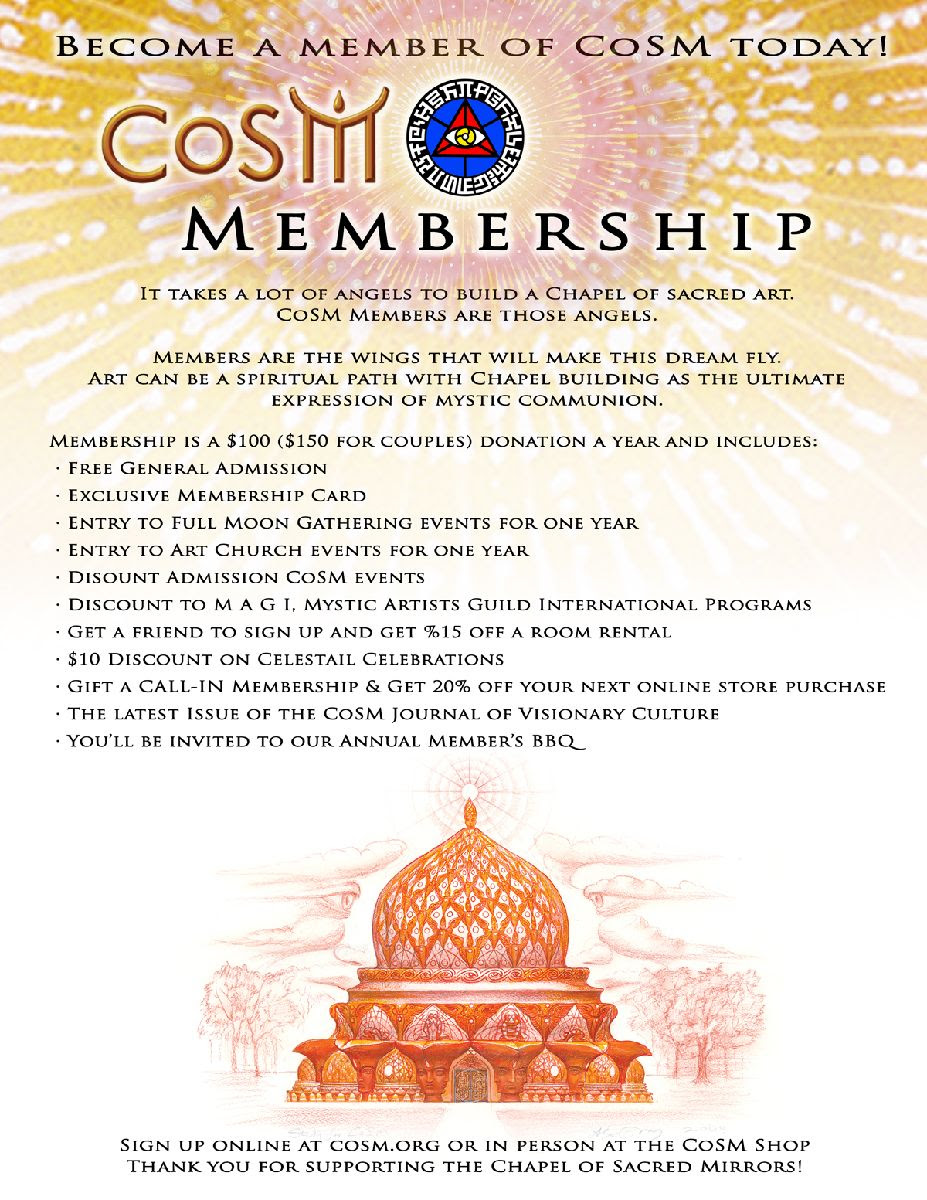 We warmly invite you to:
-- Renew your membership before the August Full Moon and encourage friends to join CoSM.
-- Be with us at CoSM for the Membership Barbecue that precedes the August Full Moon Ceremony.
Front rows will be reserved for members.
-- Names of new members will be posted on the blog at
cosm.org
.
-- Follow our twitter and support us in enrolling one hundred new members during the drive.
[twitter & instagram: allysongreycosm; alexgreycosm]
Your participation will further the building of ENTHEON, a temple and sacred Visionary Art experience.
Become a CoSM member now and manifest with us an historic monument to the creative imagination honoring Worldspirit!
Let's make history together.   The inevitable consequence of love is the building of temples.
Love,
Alex and Allyson
ps.  We are in California excited to meet friends at the Stilldream festival!