The city-wide Tucson Gem Show is the largest annual U.S. gathering of professionals and appreciators of the precious and colorful fruits of the earth. At this annual festival, Alex and Allyson joined the Tucson Gem and Jam, where the Love Tribe gathered to celebrate the "diamond clarity" of the visionary realm. Gem healers profess qualities of vibrational resonance from jewels and crystals, claiming that certain stones can offer specific benefits such as peace, love and empowerment. Scientific proof of this theses may be debated but the emotional and psychological rewards that come from contact with beautiful, highly prized gems has been commonly reported since ancient times.
Tucson Gem Show takes over the city the first weekend of February. The Love Tribe took over a vacant lot and turned it into an indoor/outdoor festival grounds for a few thousand friends.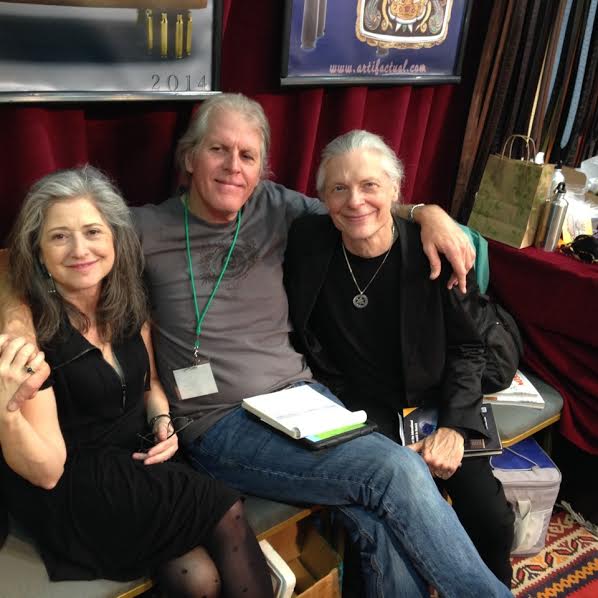 Allyson, Lee Downey and Alex chillin' in Lee's Artifactual booth a the Gem Show. Lee lives most of the year in Bali where his business has infused and supported the economy of a village of bone and antler carvers. Look for Artifactual in CoSM Shop on-site and soon online.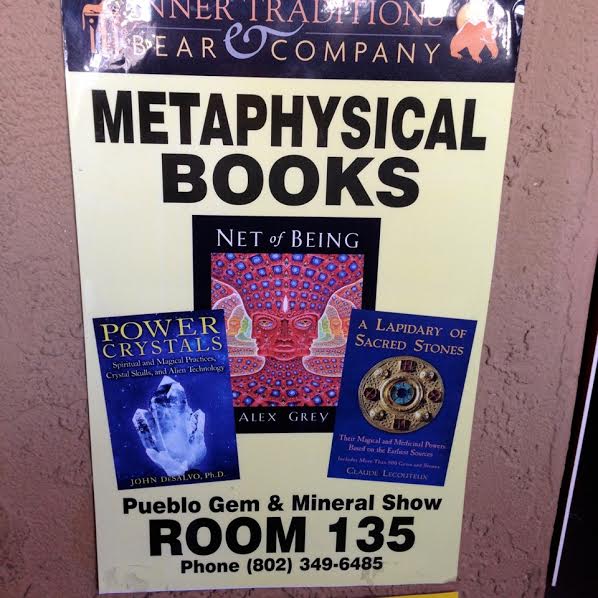 The Net of Being book appeared at the Inner Traditions booth at the Pueblo Gem Show, where many of our friends had their booths.
Inner Traditions Publishing publishes Sacred Mirrors, Transfigurations, Net of Being and the Sacred Mirrors Card Set, all available in CoSM Shop.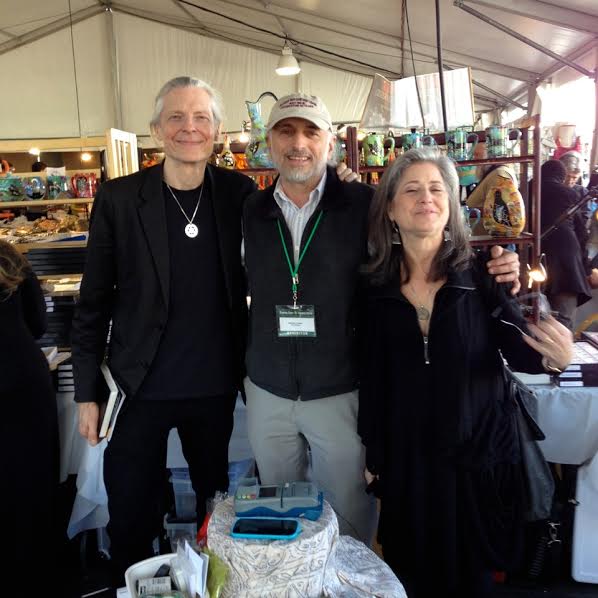 Alex, Garrick Beck and Allyson at Garrick's gem booth. Garrick, who has been a gemologist and gem dealer for forty-some years, is best known, perhaps, for being one of the founders of the Rainbow Festival. Some say Rainbow started with Woodstock (New York) in 1969 and some say got started at the Human Be-in (San Francisco) in 1967. We hear this year's Rainbow Gathering will take place at a National Park somewhere in Nevada or Utah, in July 1-7, 2014. 
welcomehome.org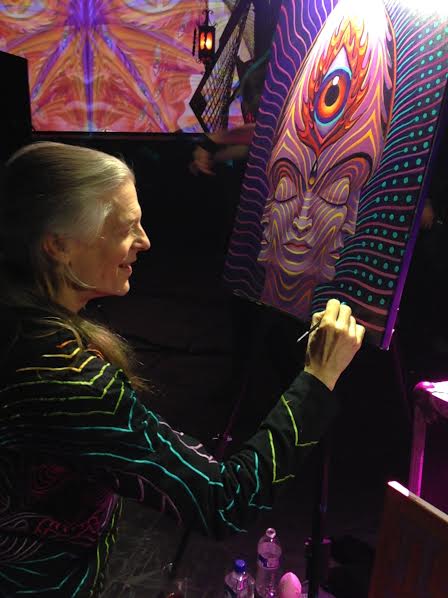 Alex live-painting at both the Mystic Island and Gem & Jam Festivals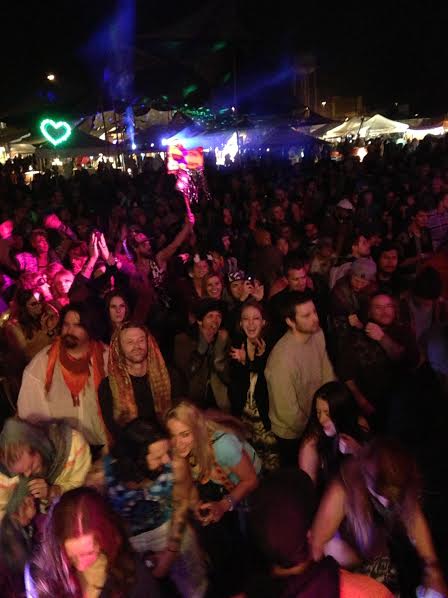 Thousands turned out for the three day Gem & Jam Festival in Tucson, a February annual.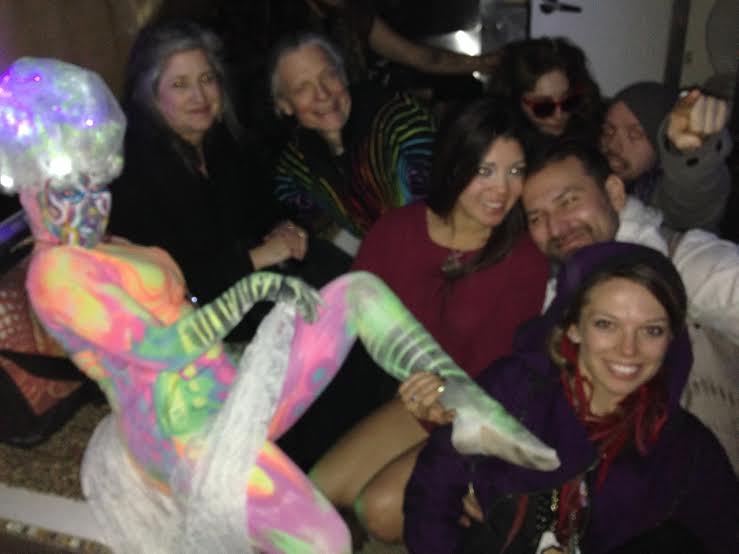 Some folks really dress up for the Gem Show.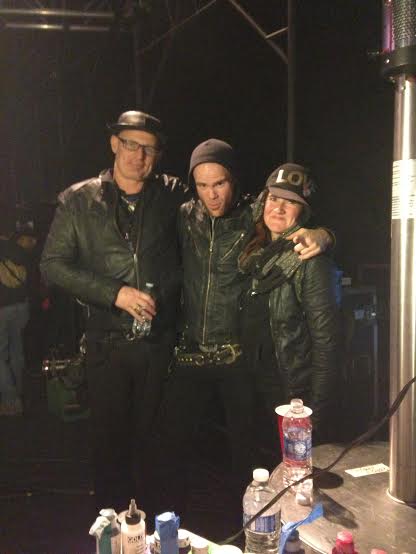 Backstage with CoSM friends (L to R), James Oroc (author of Tryptamine Palace and of CoSM's Wikipedia entry), CoSM Off-site Event Manager, Eli Morgan and Jen Ingram, Visionary Art Curator and founder of Tribe 13 Art Collective.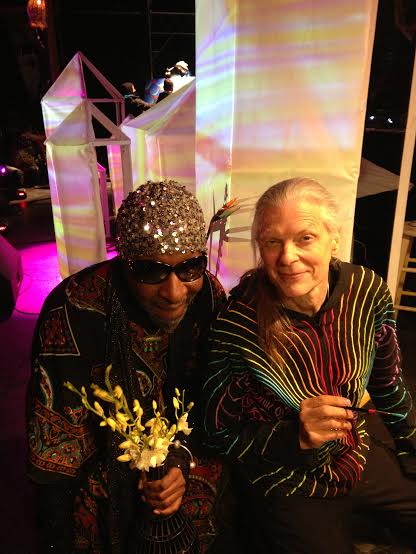 Beloved friend of CoSM, Anthony Ward danced and arranged flowers on stage at the Tucson Gem & Jam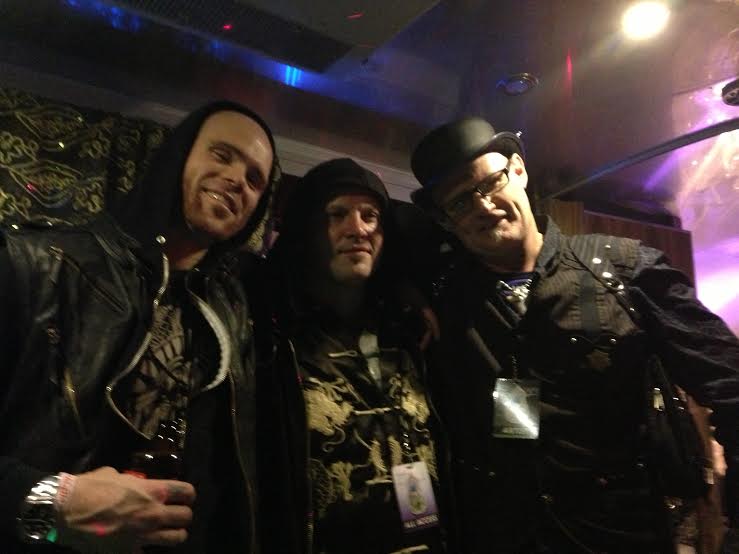 In the Tucson Gem & Jam Green Room with Eli Morgan, Brian James (CoSM Head Builder) and James Oroc.