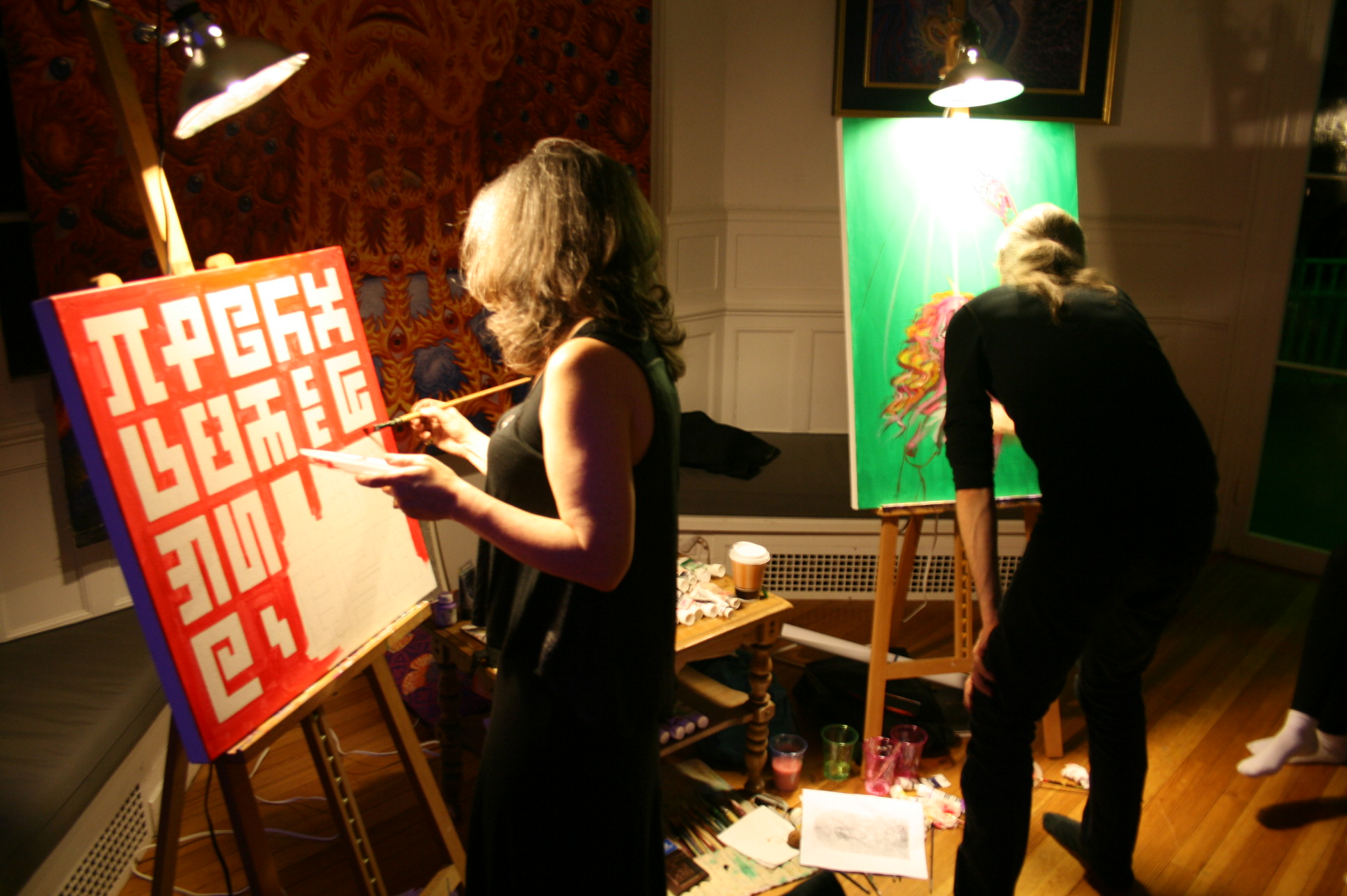 Alex and Allyson live-painting at the Equinox event at CoSM.
March 16, 2013 Vernal Equinox Celebration-
CoSM's annual Vernal Equinox Celebration was celebrated with quality music by friends Tap the Flow, Ruls, David Block (The Human Experience) and Izzy from NYC. To share with CoSM friends, Diego, our amigo from Mexico, brought the iconic painting of Xochipilli that Alex had painted live in Mexico last year. Xochipilli is the God of art, games, beauty, dance, flowers, and song in Aztec mythology. Live painters including Alex & Allyson, Sharon Stelluto, Joness Jones, and Martin Cash created throughout the guest house.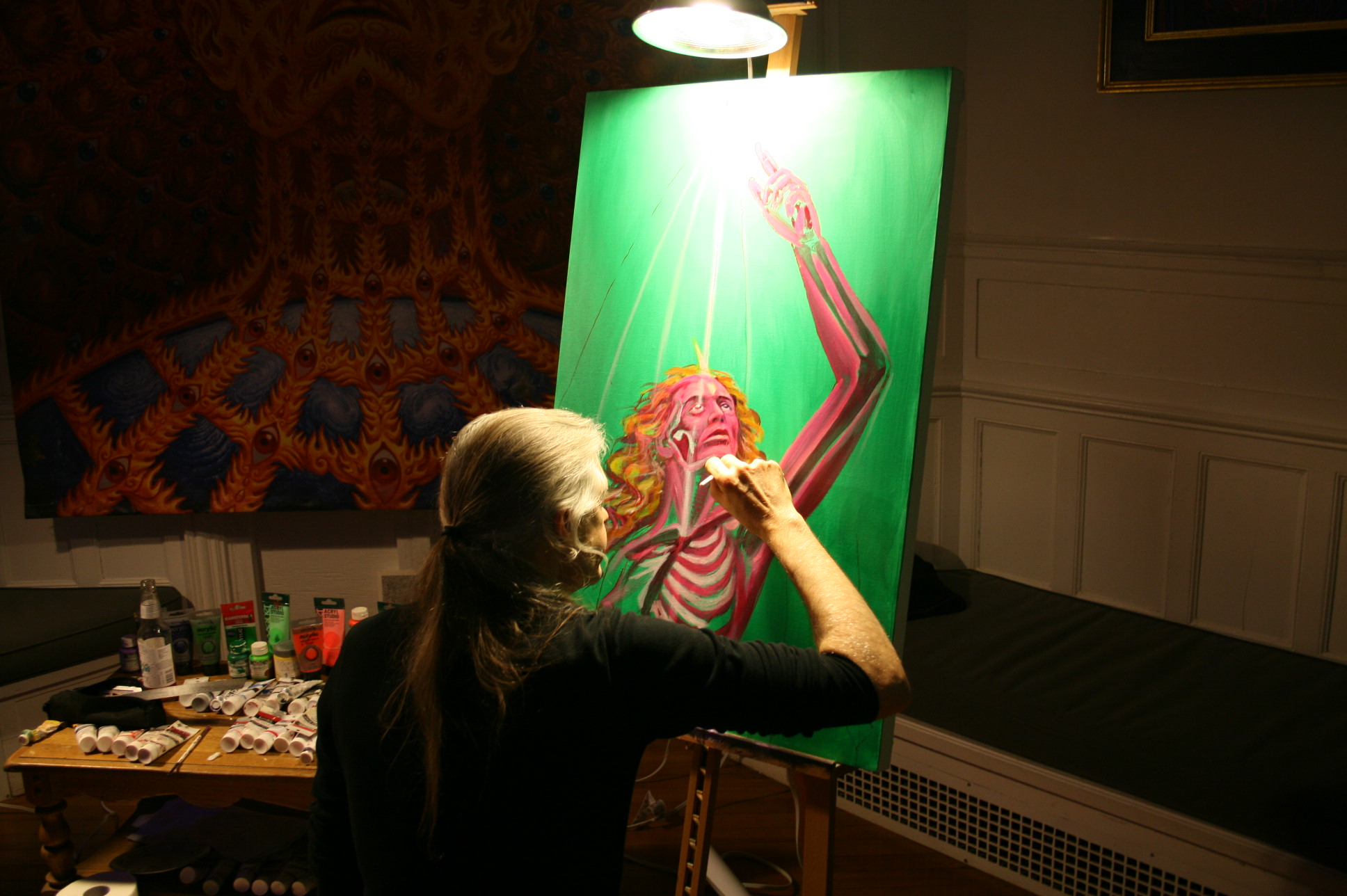 Alex live-painting "Study for Monochord" at the Equinox celebration.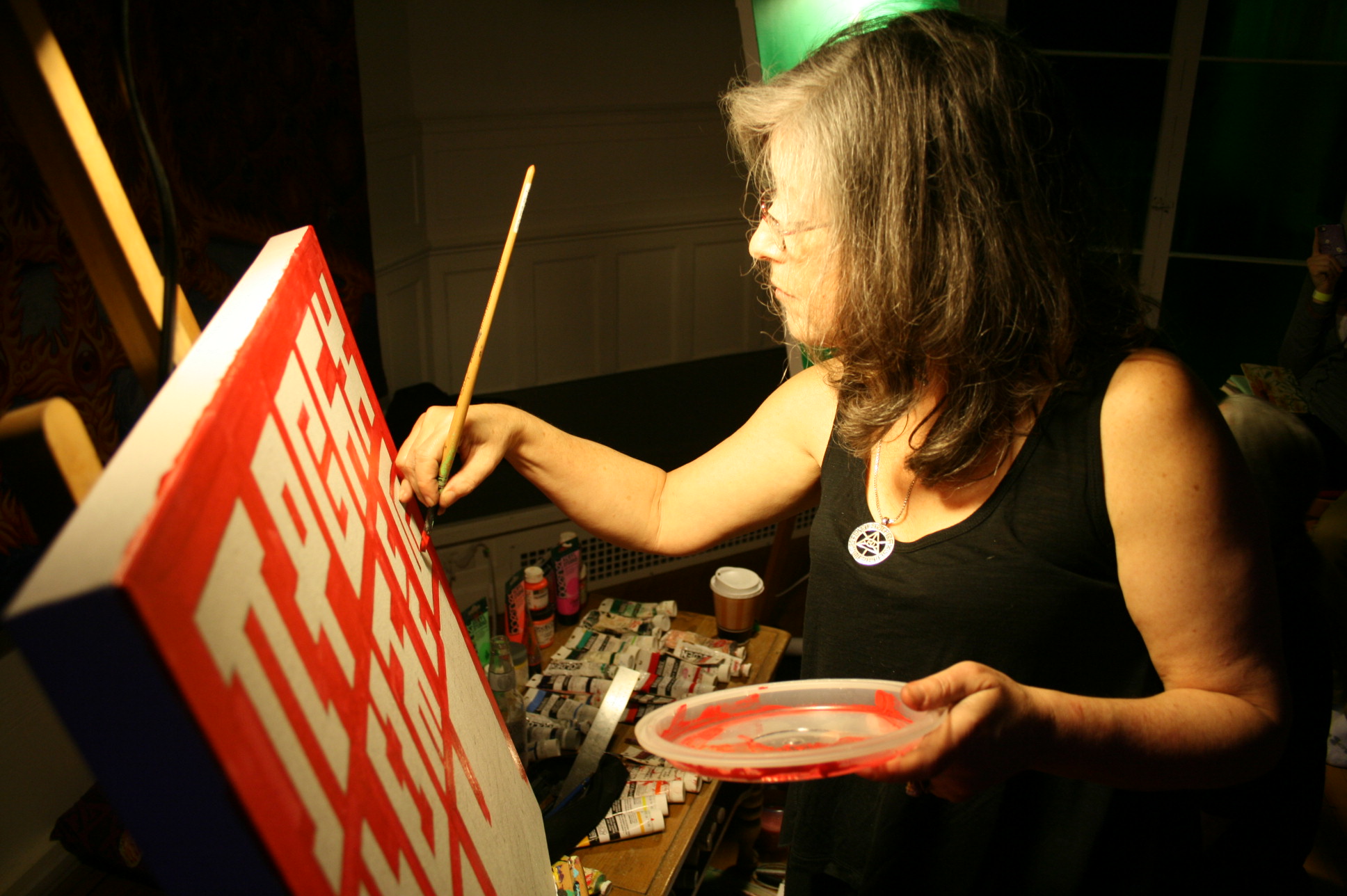 Allyson's painting reveals secret writing.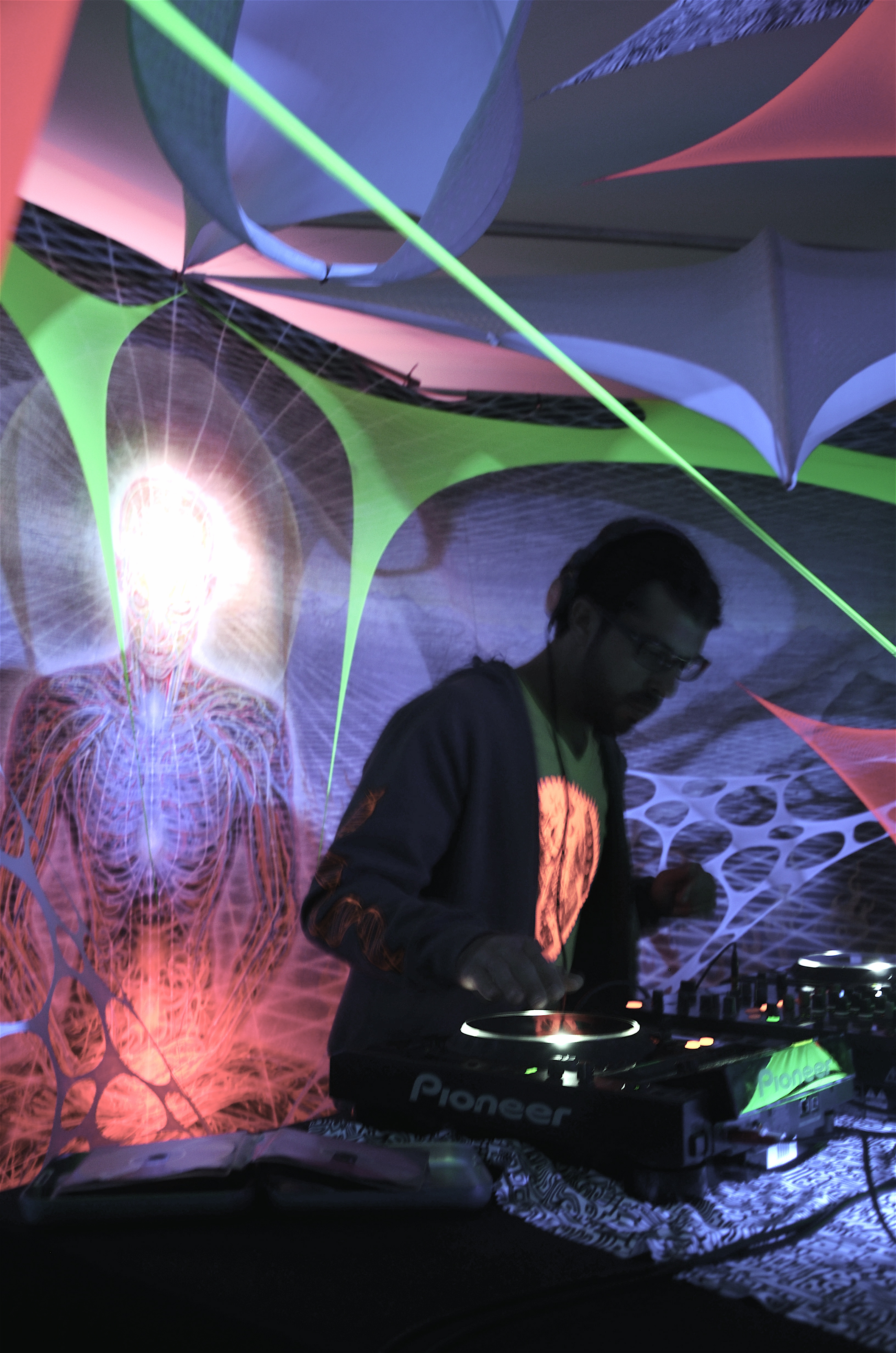 Tap the Flow in the DJ booth.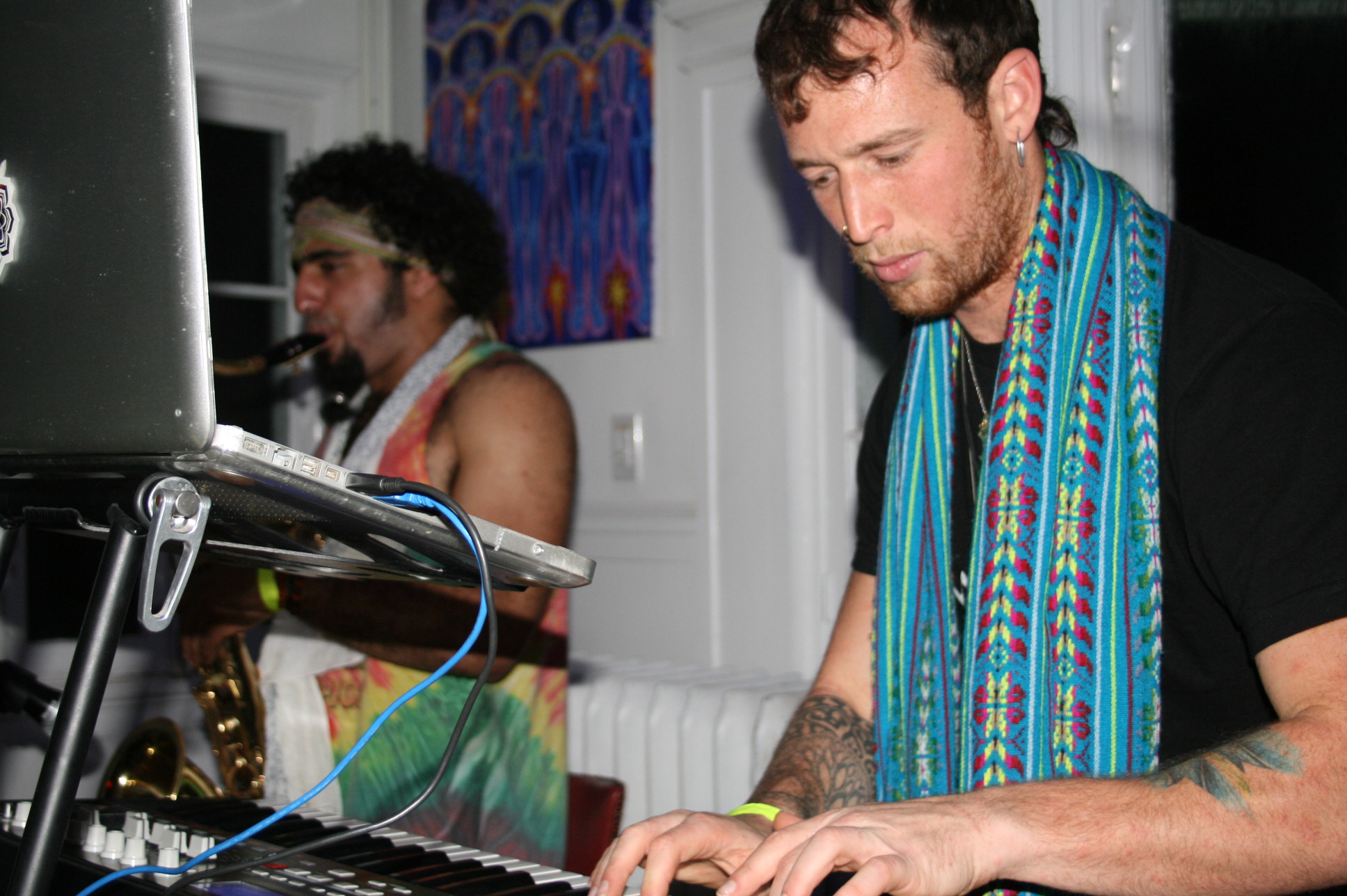 David Block, "The Human Experience", Baba Kamal on saxophone.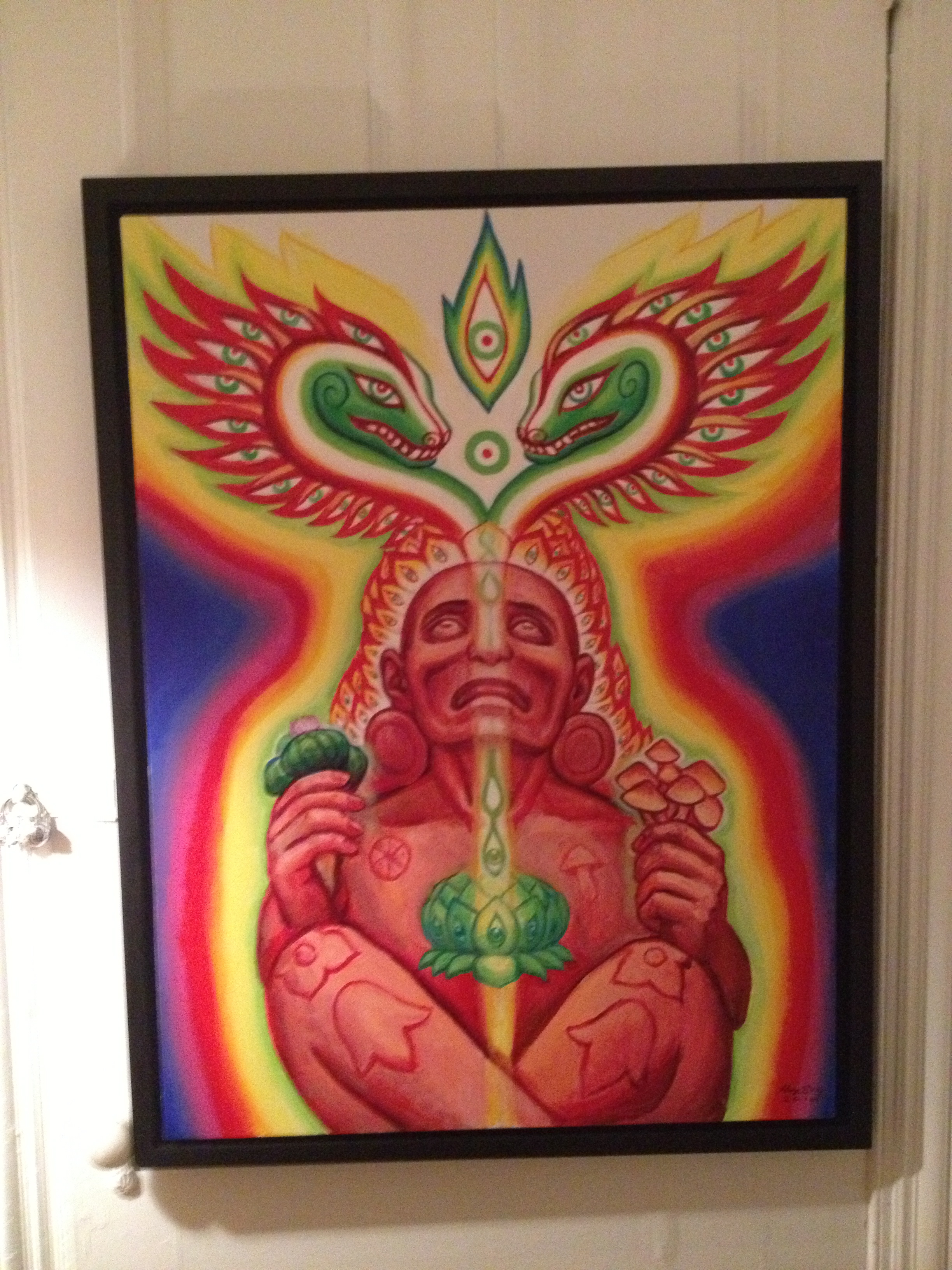 Alex's portrait of Xochipilli, the Aztec Prince of Flowers.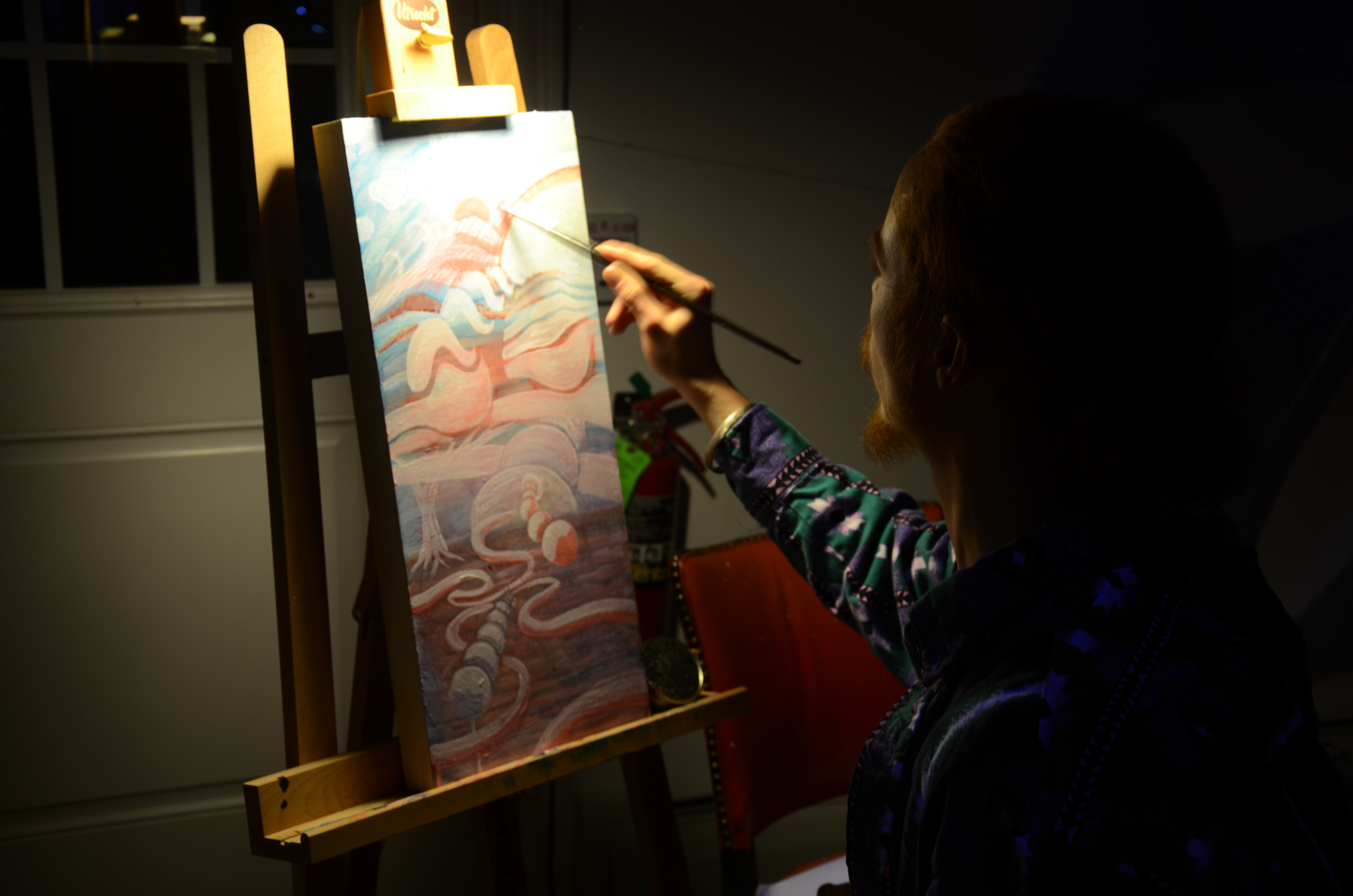 Martin Cash live painting.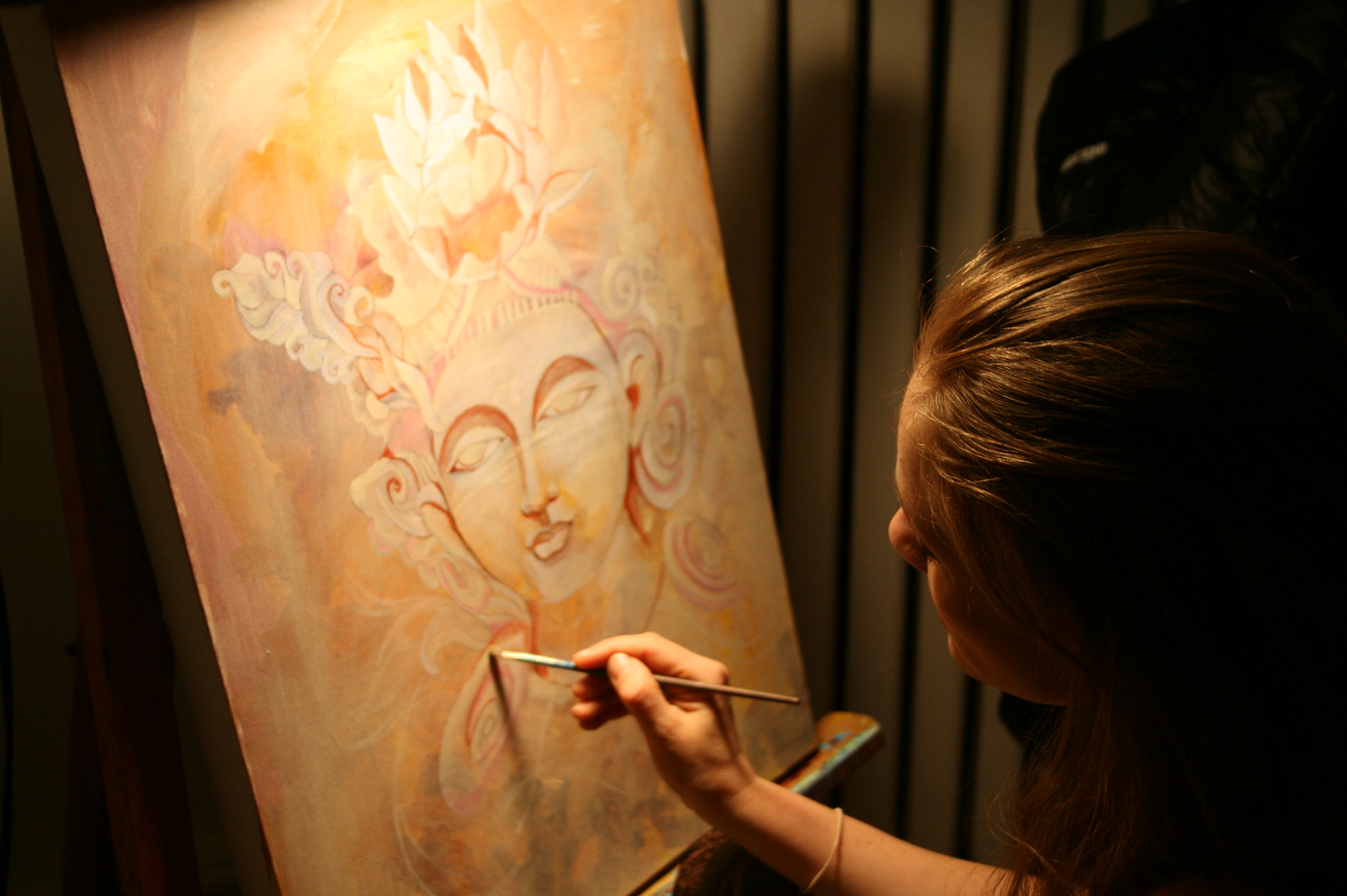 Sharon Stelluto painting a portrait of White Tara.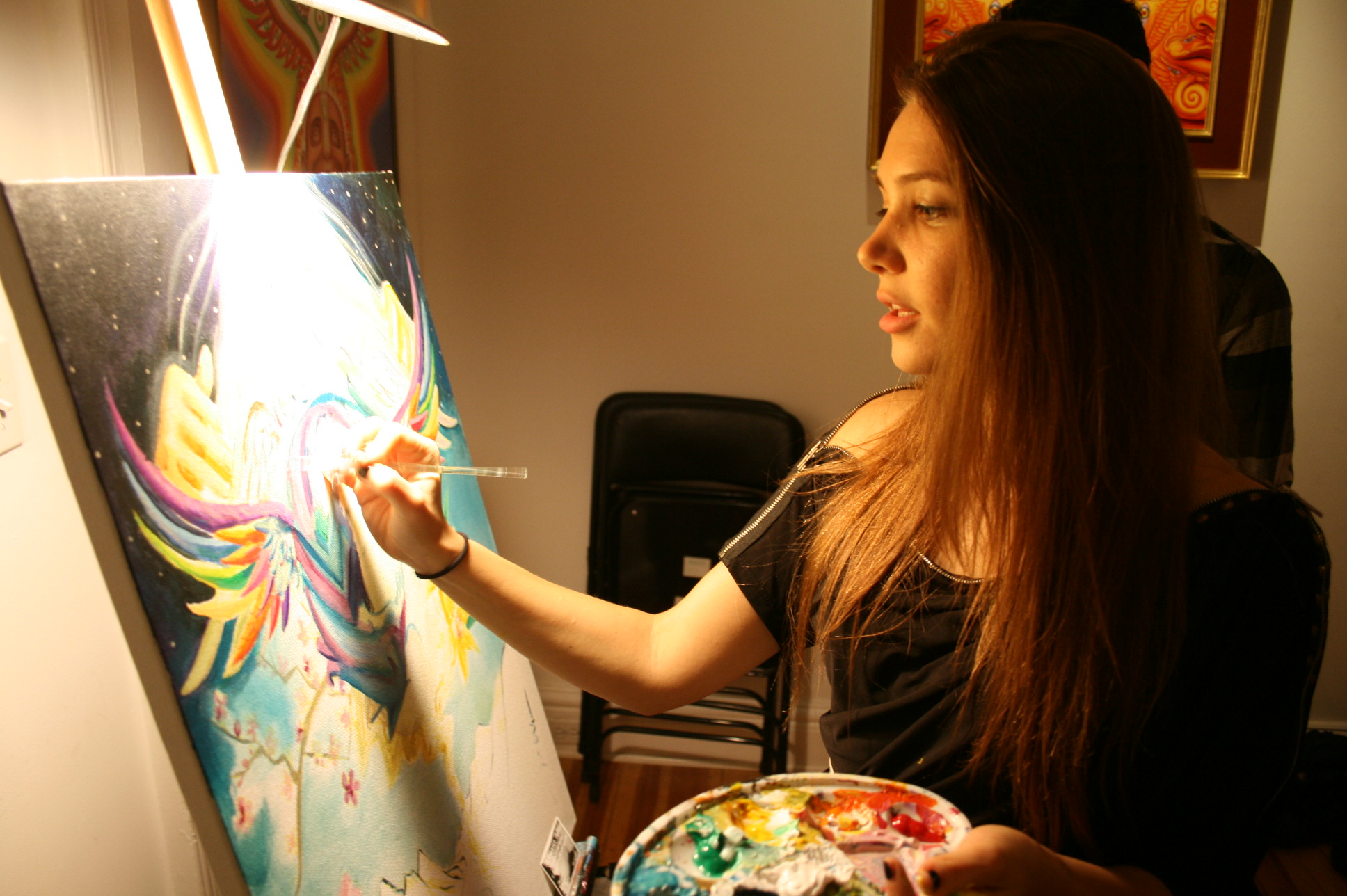 Joness Jones painting "The First Drop of Spring."