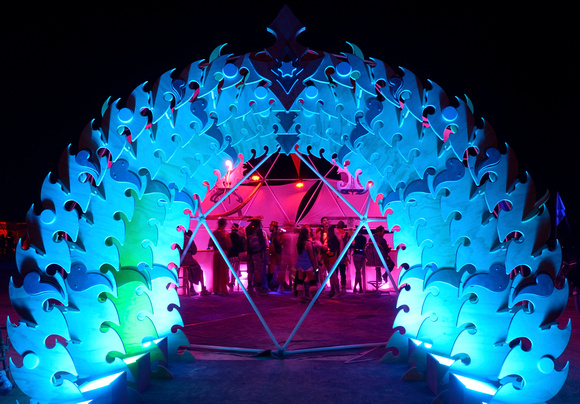 Xingularity, Burning Man installation portal by Vibrata Chromodoris
Hyper-stylish, Bay Area graphic whiz, Vibrata Chromodoris, executed vibrant mushroom gills from the future to cap the Mushroom Cafe. An extension of Xavi's mural, and complement to Ulla Darni's glass chandelier; Vibrata's mural hugs the ceiling beams, creating atmosphere typically experienced only by fairy folk. Vibrata can be found creating paintings, logos, and custom graphics of rare skill and beauty. Click
here
to see more of Vibrata's work and connect with her online.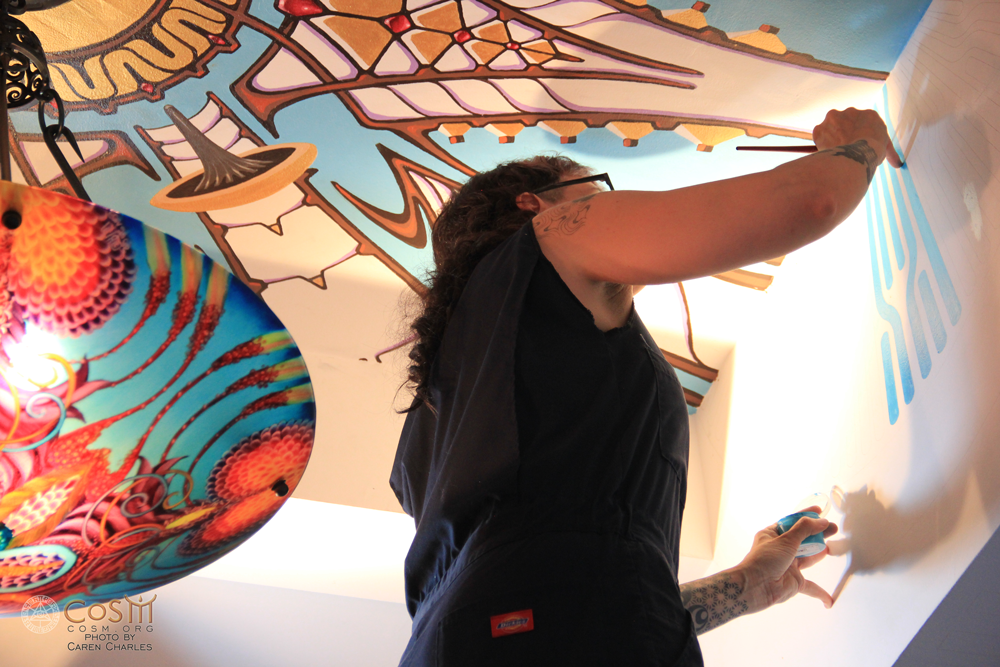 Vibrata Chromodoris beginning to paint.
The artist stands with the finished piece.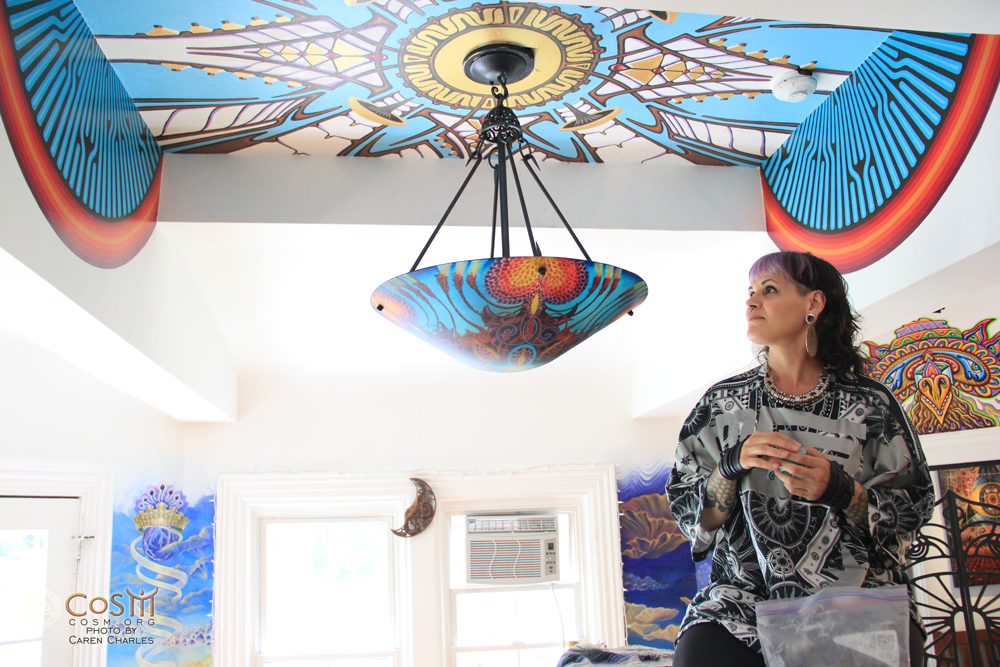 Vibrata and Xavi's mural can be seen by the light of Ulla Darni's painted glass chandelier during CoSM open hours and events.
Come see it to believe it!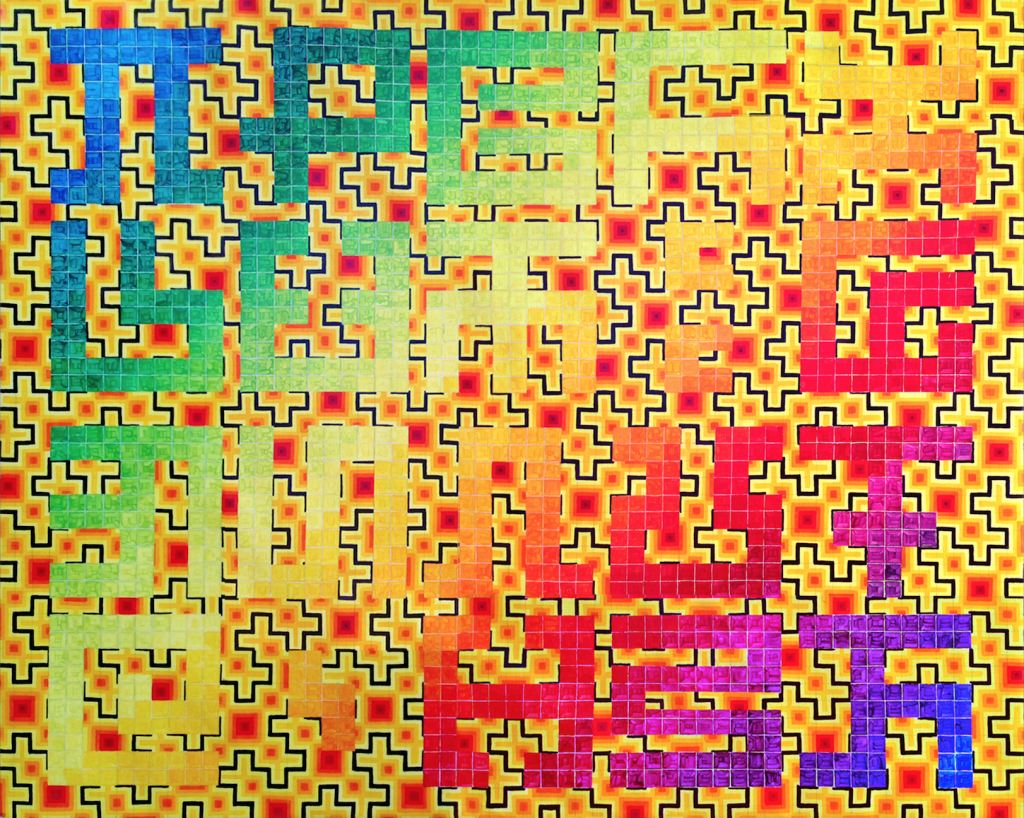 Vibrata Chromodoris & Allyson Grey collaboration from Bicycle Day, 2012.