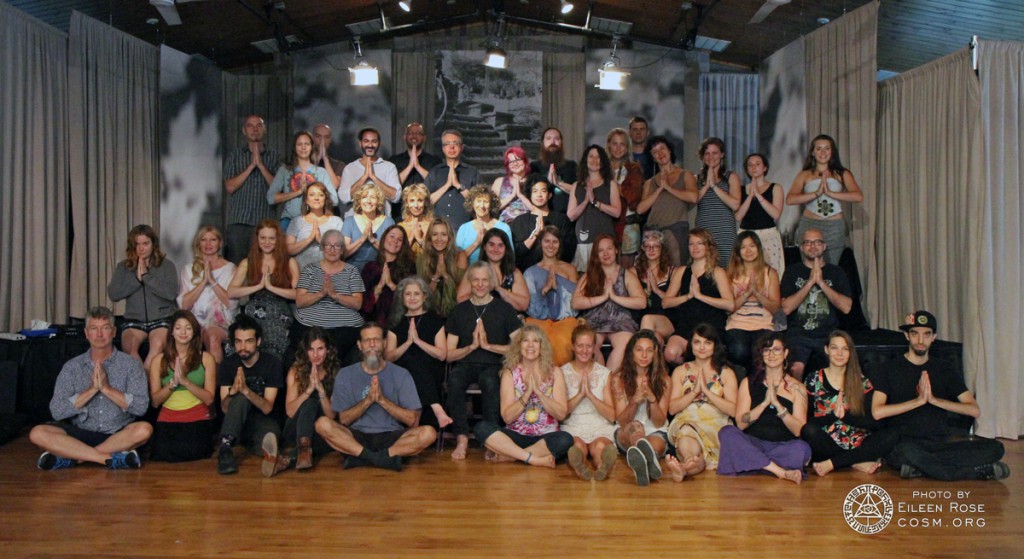 The visionary art intensive is an annual opportunity to spend a week with Alex & Allyson, while expanding artistic expression. Each year is unparalleled, as visionaries migrate to Omega Institute's 250 acre holistic property for a week of creating from the mystic eye.
Discussions on the aesthetic dimension of mystical experiences opened the doors of imagination. Through illustrated talks, vision practices, and group interactions, artists of all levels of experience brought their inner heart's iconography to life.
Exploring art as a spiritual path was the mission of the week. Creative goals were defined as each person walked away knowing a little more than they did before. Thank you Omega Institute for holding the creative space!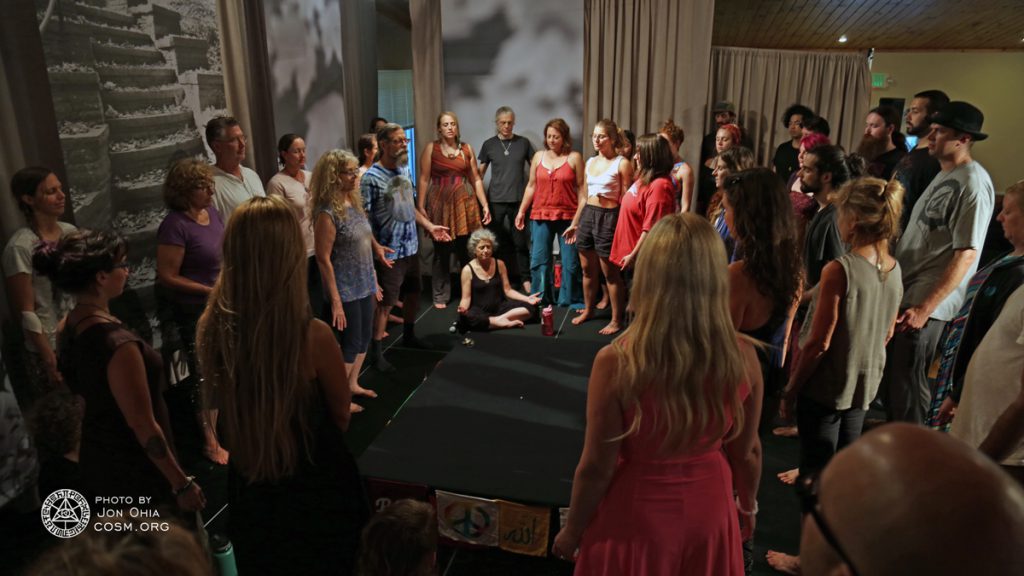 Setting intentions for the week with a collaborative sand mandala.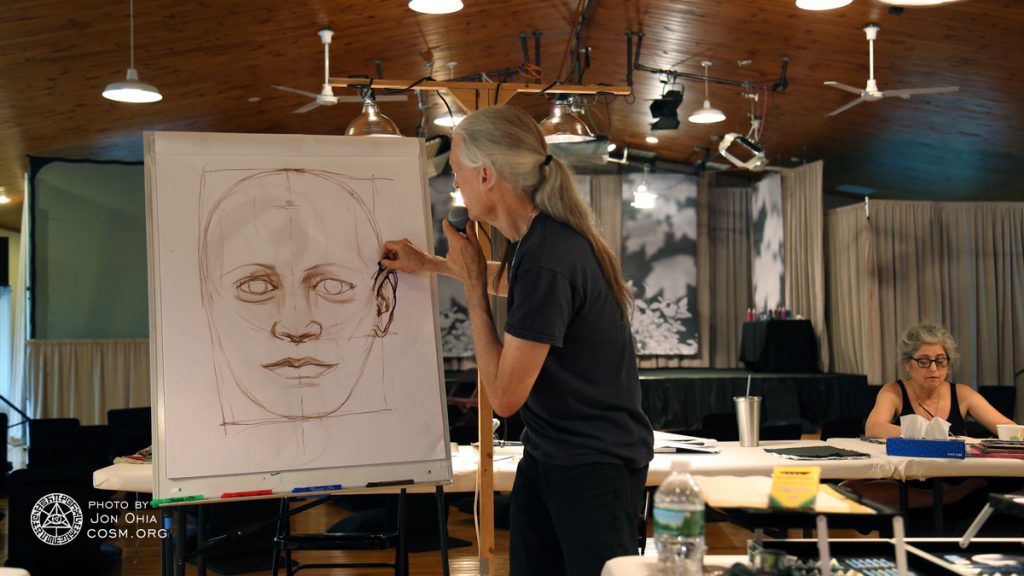 Alex giving a demonstration on portraiture.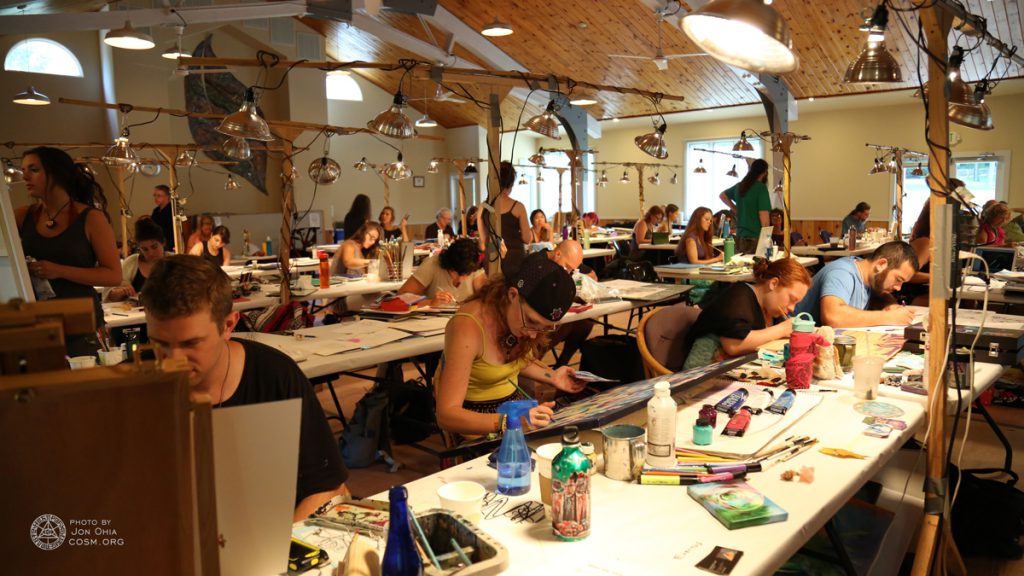 Undivided attention during the studio sessions.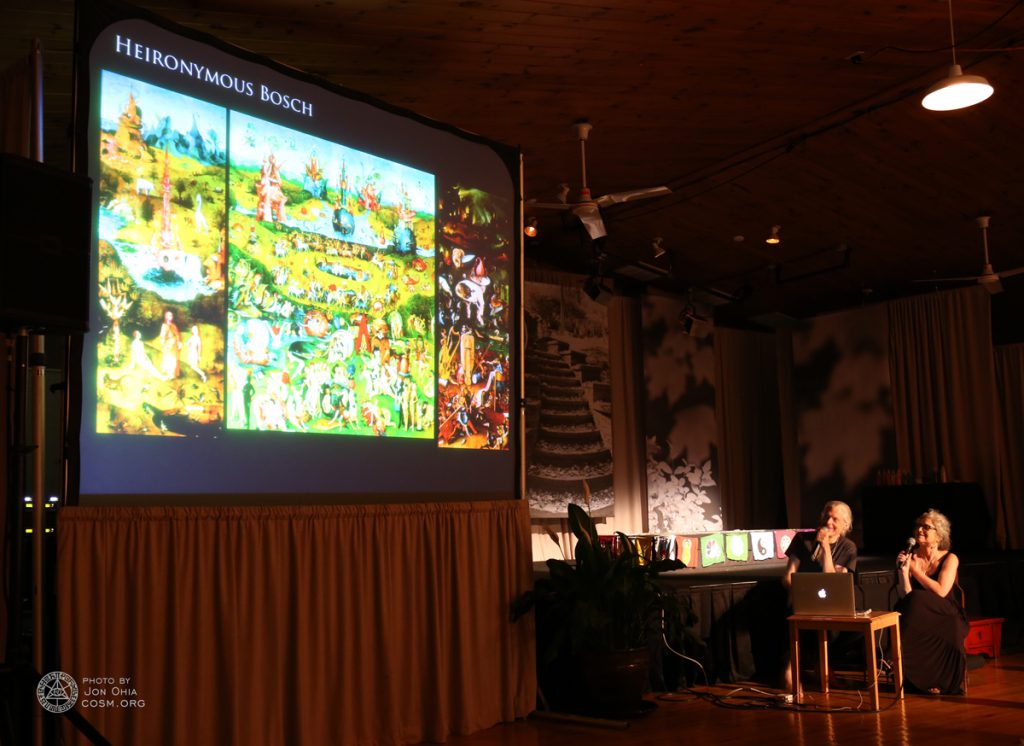 Using Heironymous Bosch as an example, Alex & Allyson discuss the history of Visionary Art.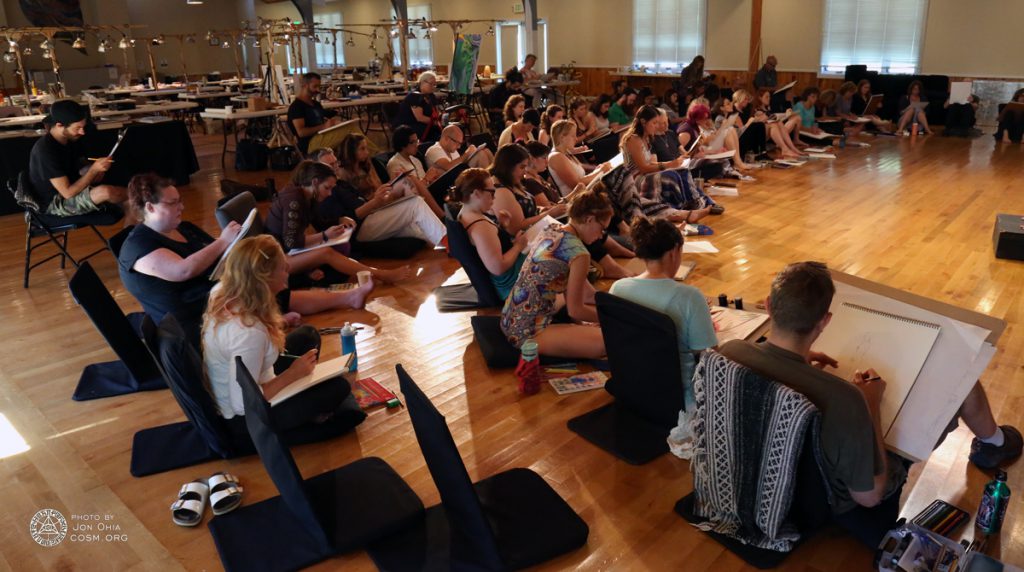 Taking time away from their works to partake in figure drawing meditations.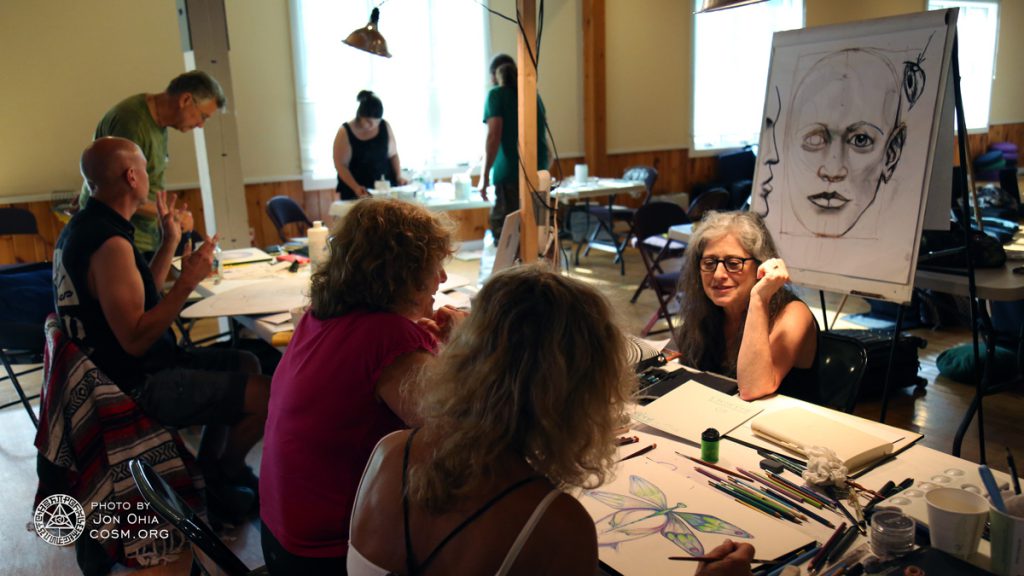 Participants getting a visionary download from Allyson.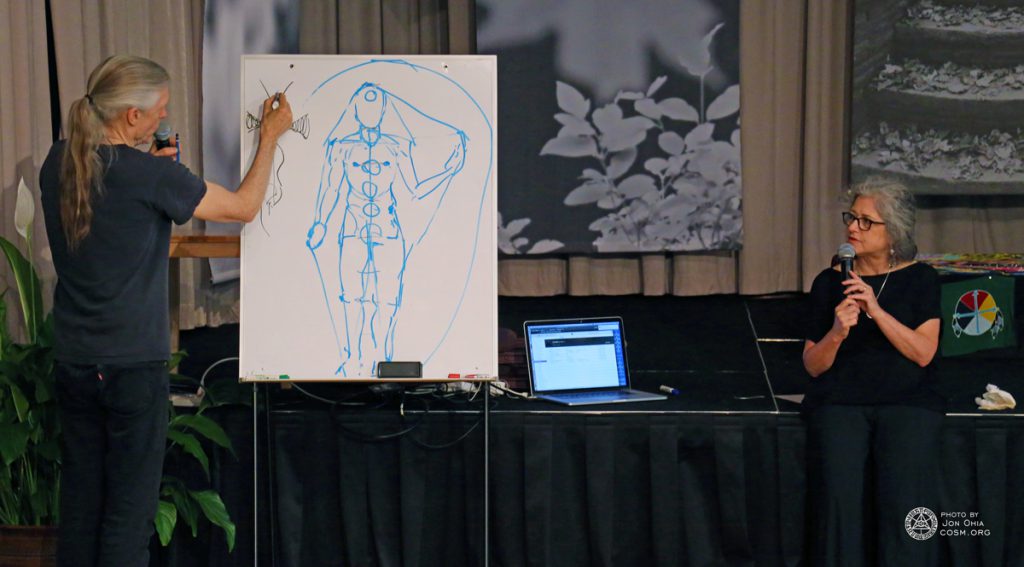 Alex & Allyson illustrate ways to portray the light body.