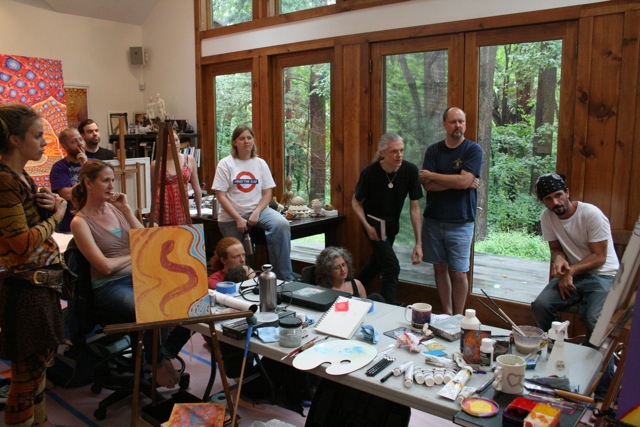 Alex commenting during "All Eyes on Randal."
From August 5
-
11. 2012, Alex & Allyson taught the first 7-Day Visionary Painting Intensive at CoSM. Artists from near and far filled the sculpture and painting studios to explore the medium of paint. Activities included vision practices and artists prayers, followed by discussions on the fundamentals of design, composition, color, light, and expression, as well as techniques and materials to assist in creating the most authentic expressions. World respected visionaries, Amanda Sage and Randal Roberts joined Alex and Allyson in sharing their cultivated insights. Amanda offered an illustrated talk on the Mische Technique, a modern revival of methods used by Dutch Masters and early Renaissance painters. Randal shared his devotional merging of prayer and mantra with each stroke of the brush.  Each class member had an opportunity to show their past artwork through illustrated talks. In a process entitled "All Eyes on You," the entire class was invited to constructively comment on the work of one artist at a time, focusing on the development of two paintings started by each participant in the workshop, an imaginative piece and a self-portrait. Plenty of class time was open to connect with like-minded visionary participants and to share personal experiences.  "Reverie"  was held each afternoon, as we engaged in "art as a spiritual practice," making art silently accompanied by uplifting and inspiring music. Together, we walked the labyrinth, laid an "egg of possibility and intention" in the nest, and toured the property, pointing out sites where artworks and meditative niches might be planned. We said a prayer for the new Entheon building, where there will soon be a sanctuary for visionary art, the first temple on CoSM land.  Serious artists of every level of ability, beginners through advanced, should prepare to mark their calendars for the second Painting Intensive to be held at CoSM, August 2013.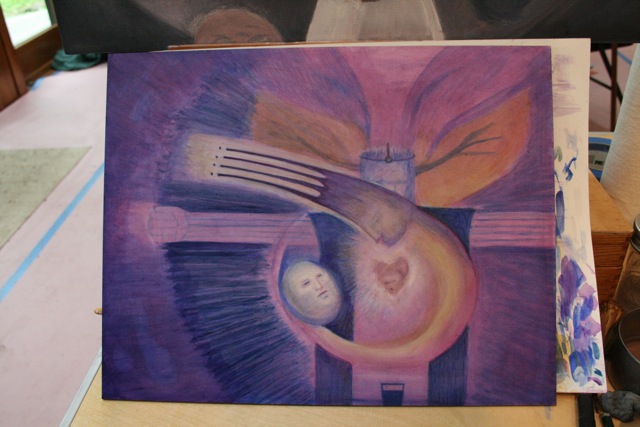 Art by Rebecca Higgins.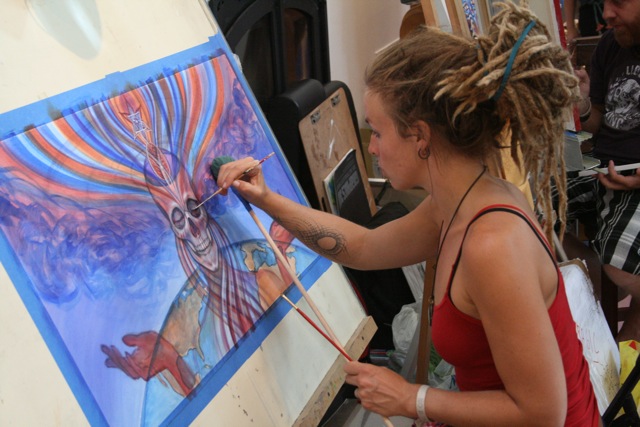 Amanda Sage at work.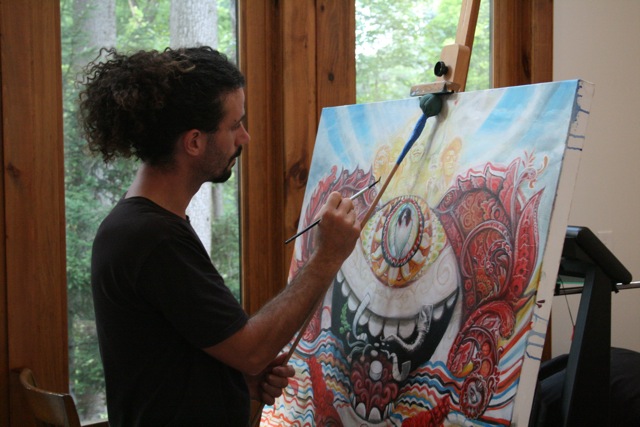 Randal Roberts at work.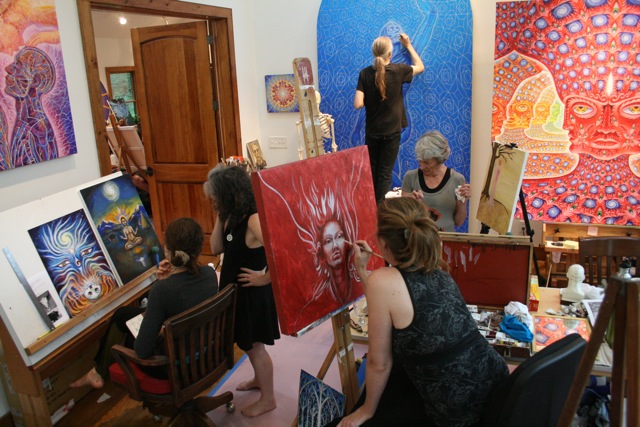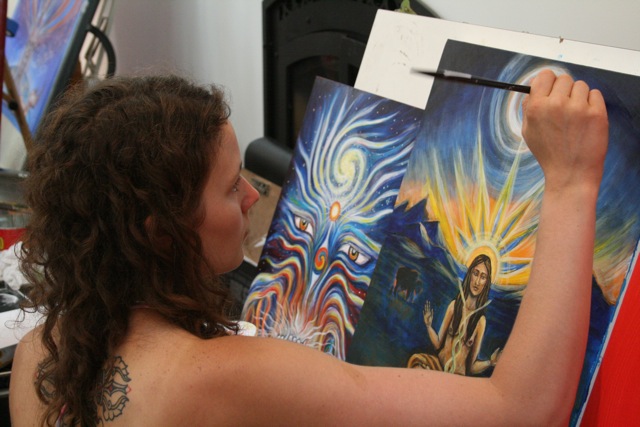 Elizabeth Shumaker at work.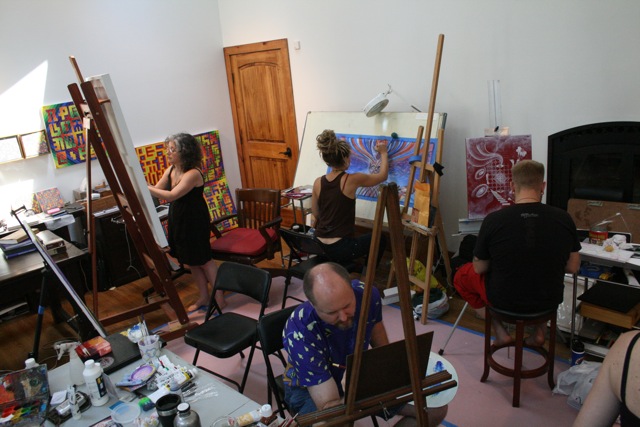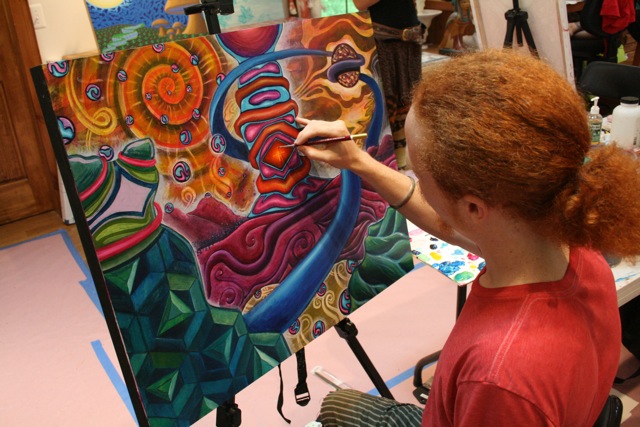 Martin Cash at work.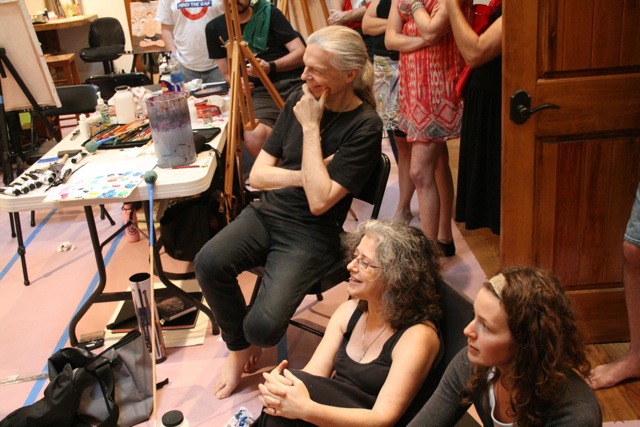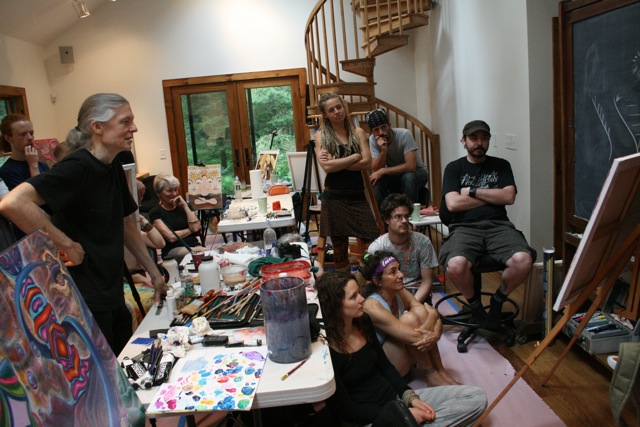 "All Eyes On You"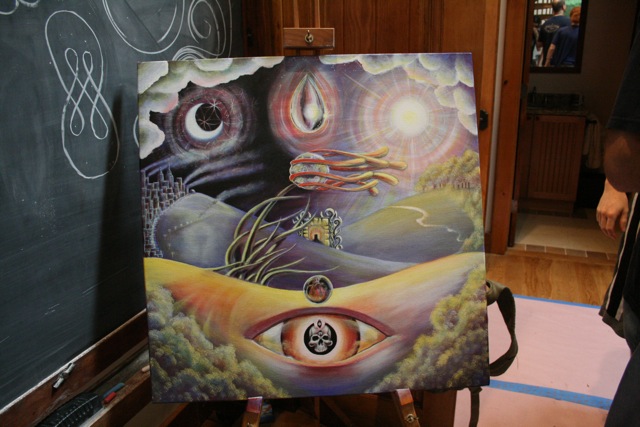 Art by Michael Fritz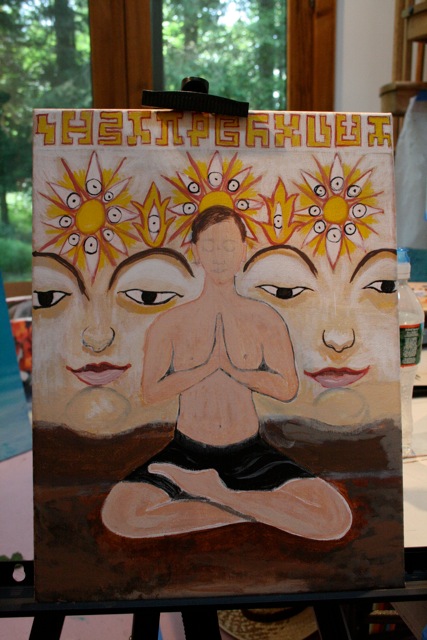 Painting by Rod O' Sullivan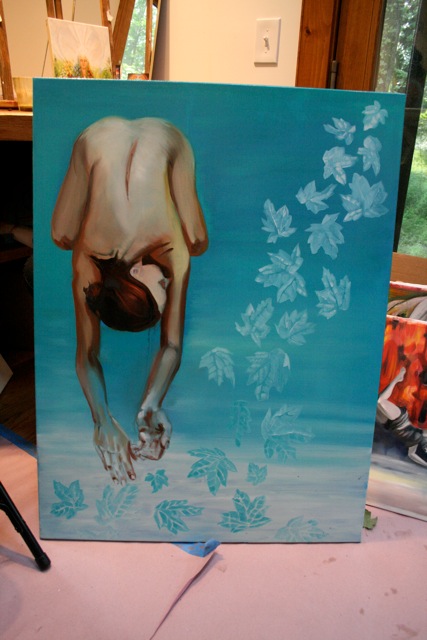 Art by Ruby Dudley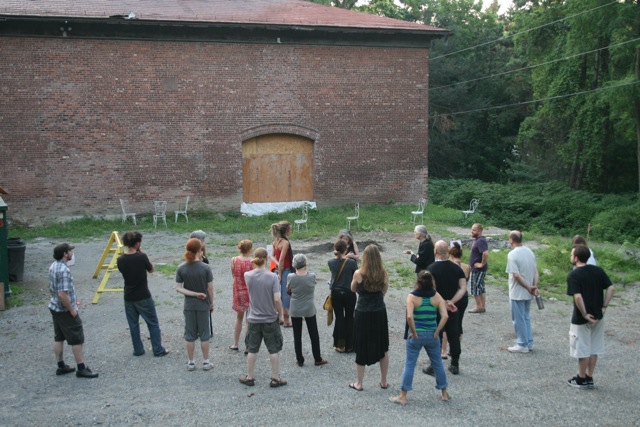 Class tour blessing the future Entheon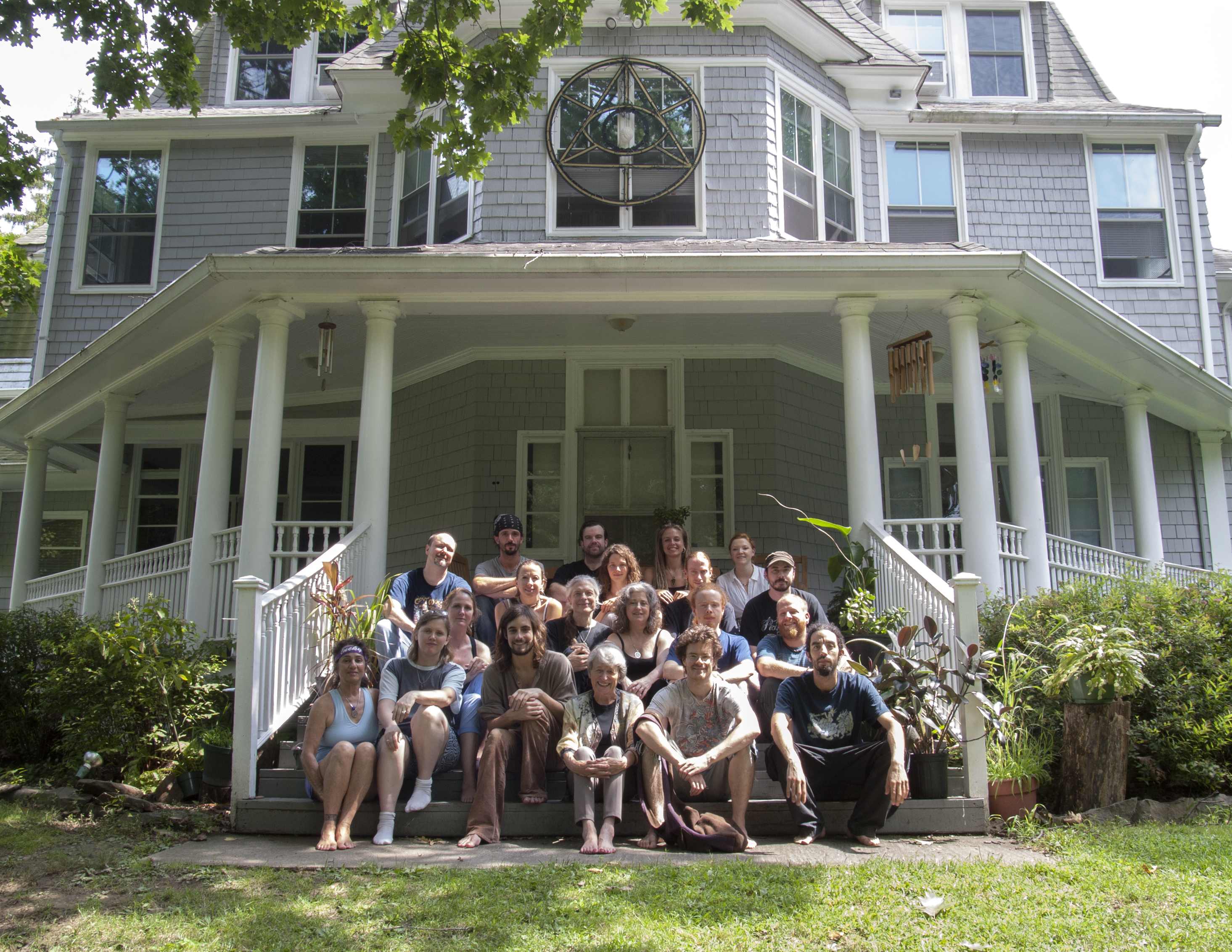 2012 Visionary Painting Intensive Class