Alex Grey, Allyson Grey and class at the Painting Intensive 2014.
At CoSM's 7-Day Painting Intensive, artists immerse in an environment that supports their visionary and spiritual development through their artwork. In August, Alex and Allyson led the Class of 2014 in the study and sharing of techniques, processes, and art history. Painting and meditating in the CoSM's studio to uplifting and stimulating music, days were filled alternately with sharing and critique, then painting meditation. The  collective body of work resonated with themes of visionary enlightenment. Class Assignment: two paintings, one inspired by a vision, the other a self-portrait. Special thanks to guest artists
Randal Roberts
and
Morgan Mandala
for inspiring to this year's Intensive.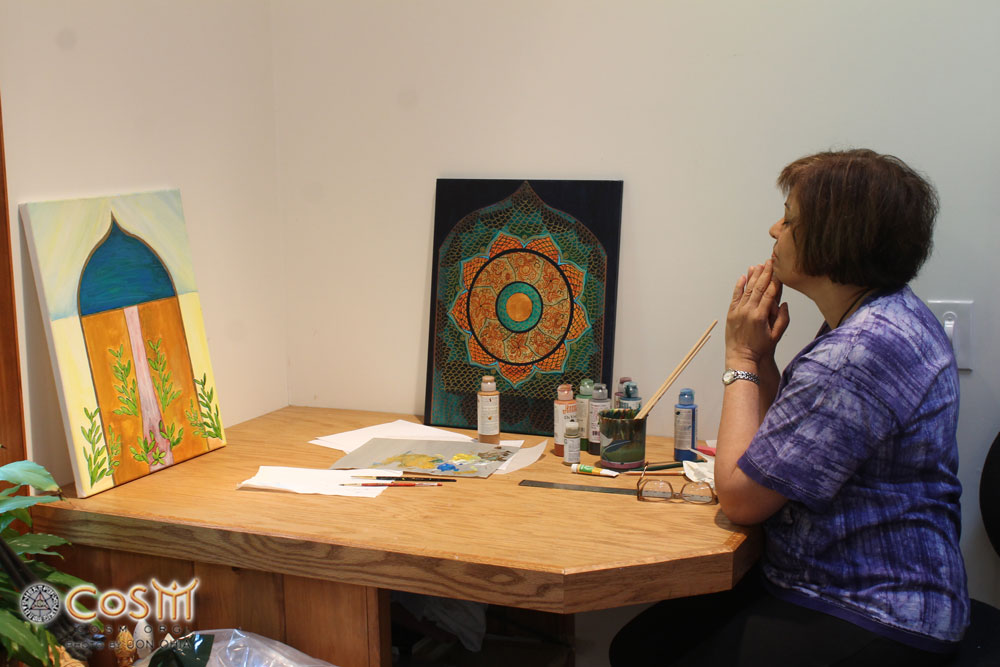 Artist, Jasmine, meditates to find her vision.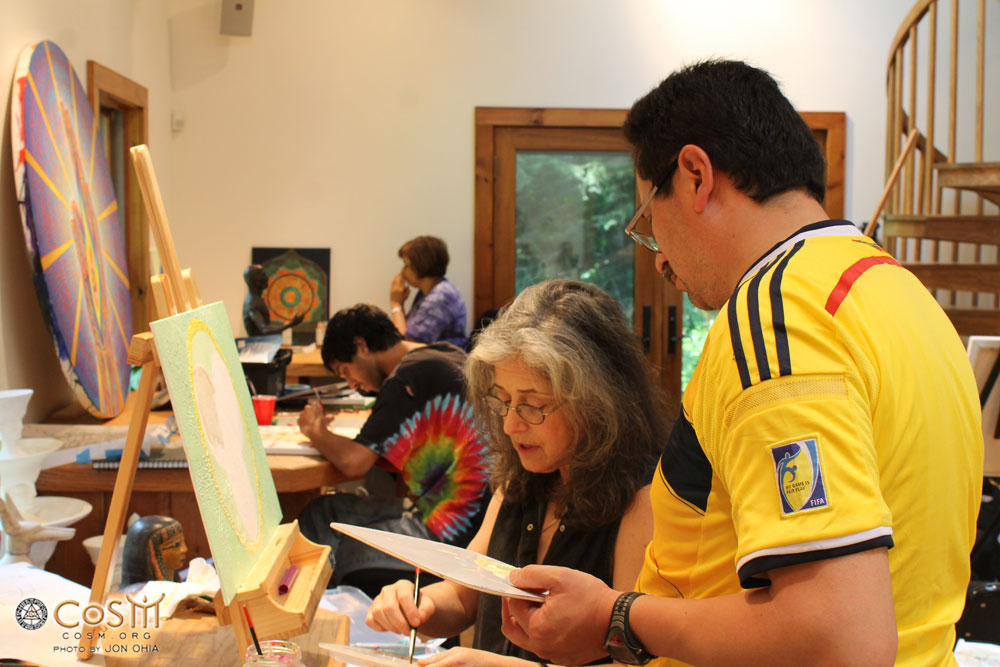 Allyson mixing colors with Luis at the CoSM Painting Intensive 2014.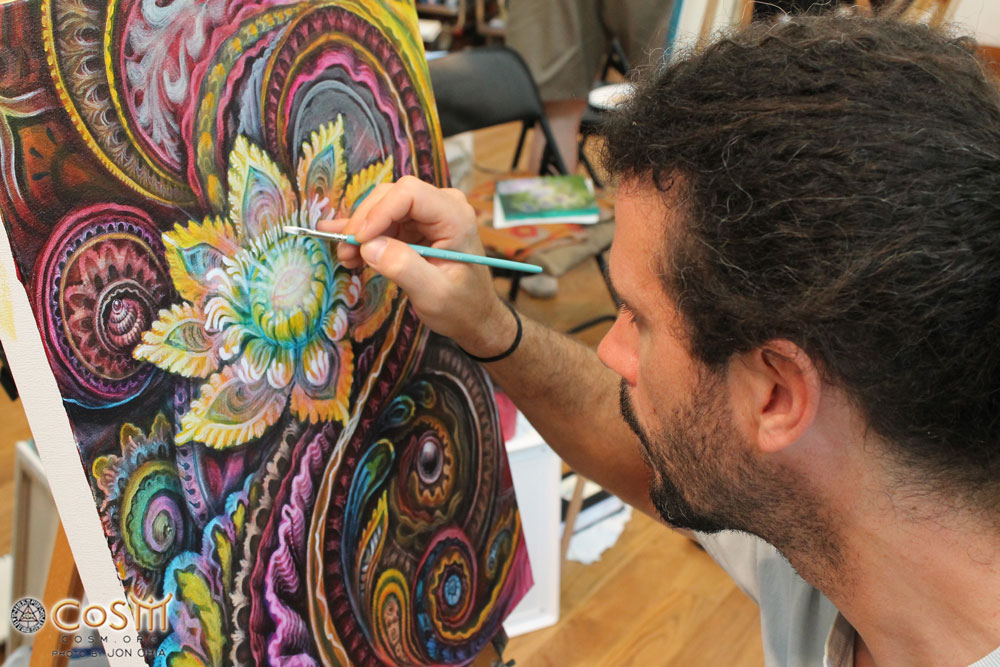 Guest artist, Randal Roberts, creating a painting from start to finish during the class.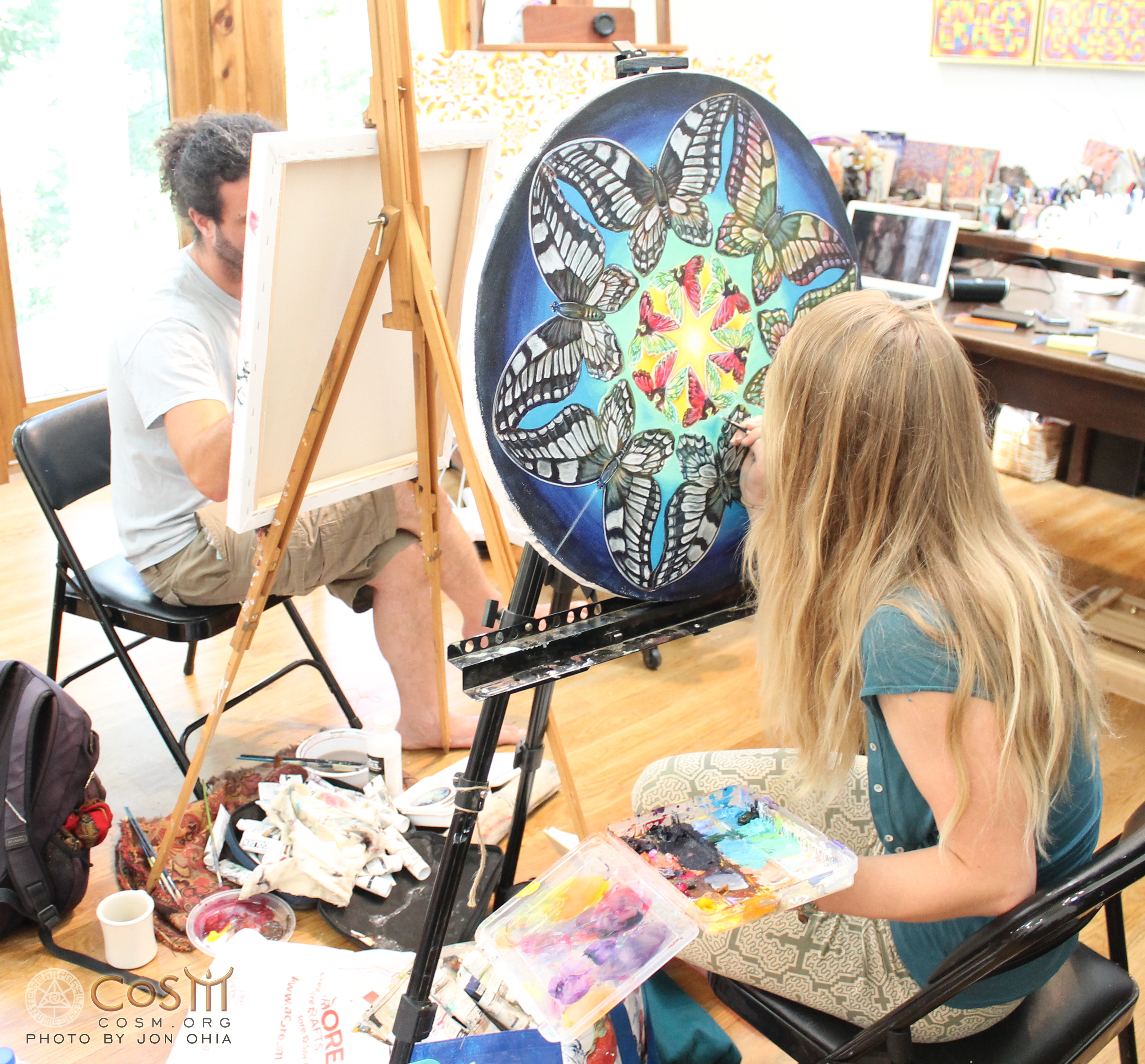 Morgan Mandala  at work.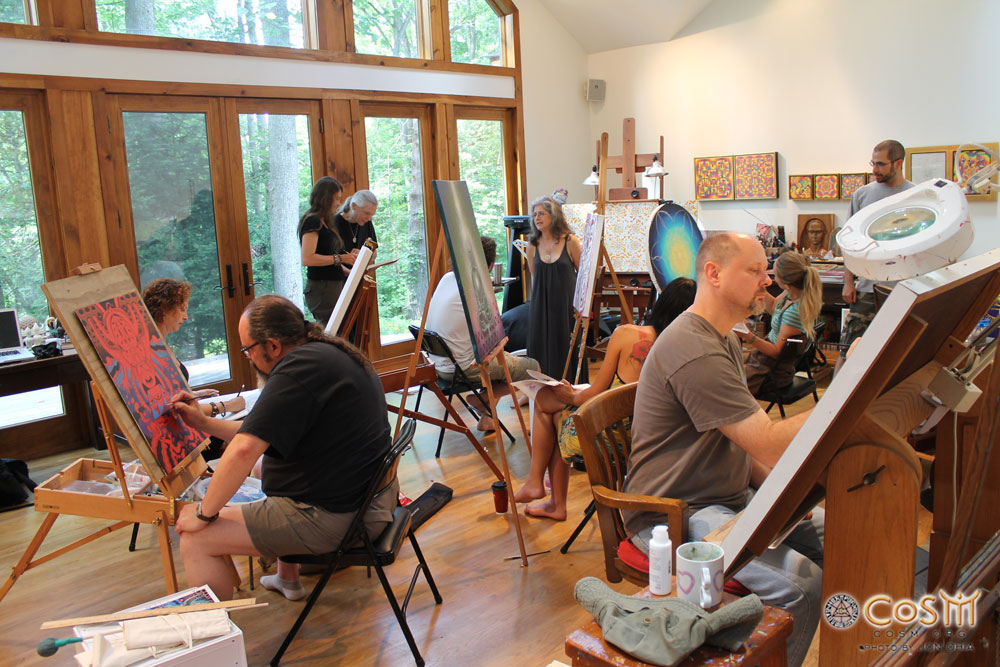 After dinner, participants were invited to an evening of open studio time.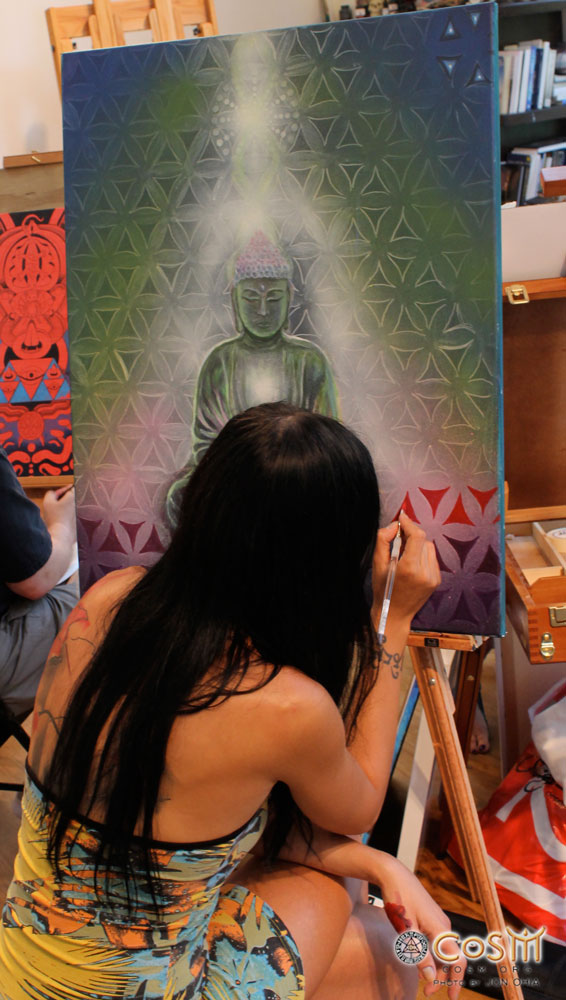 Vesna developed a portrait of the Buddha.