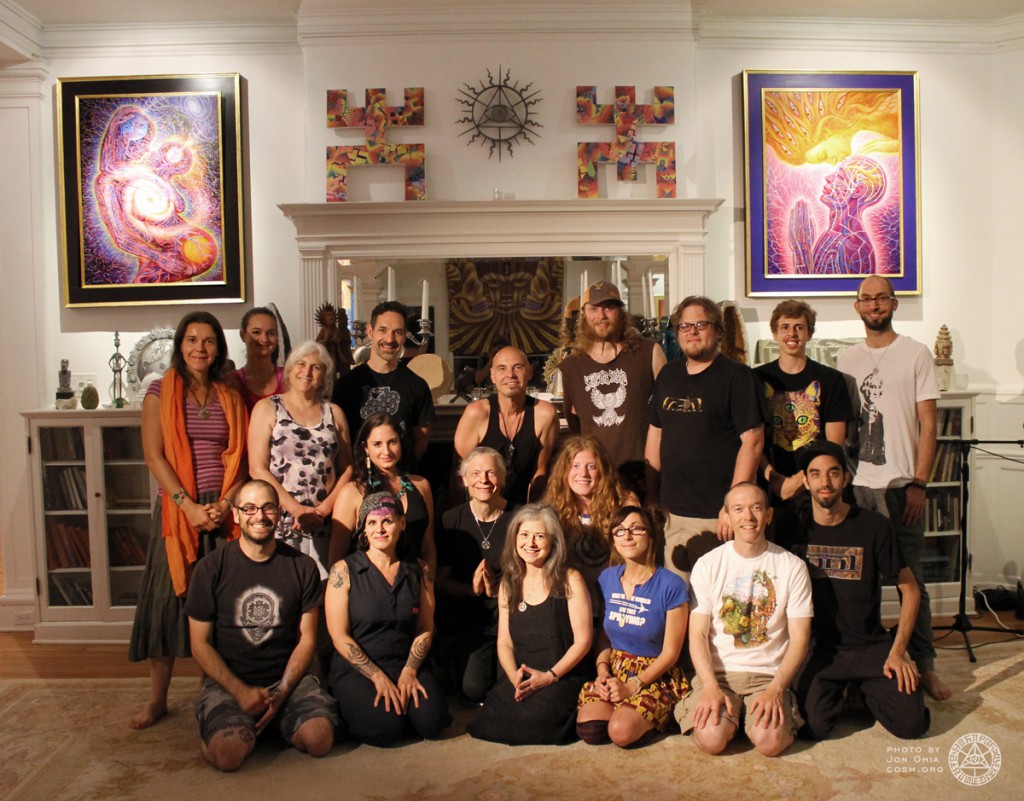 Visionary Painting Intensive 2015
CoSM's annual Visionary Painting Intensive is a rare opportunity to bond and create with like-minded artists of diverse backgrounds and exceptional skill.  Many participating artists have extensive visionary bodies of work in other mediums including: video, digital animation, tattoo, dance, and fashion design. Even so, the practice of painting united them for seven days of immersive creation.
Alex Grey and Allyson Grey facilitated the workshop, with featured guest artist, Vibrata Chromadoris. Presentations opened inner eyes for the creation of conscious art, imbued with spiritual depth. Self portrait exploration showcased the unique inner world of each artist. Paintings inspired by a personal vision revealed a glimpse of how truly infinite the variety of expression can be.
Each painting intensive at CoSM is it's own, once-in-a-lifetime gem of an experience. This year was memorialized on film by artist Perry Kroeger. Check out the video below for a glimpse into the harmonious space created and sustained by the artists.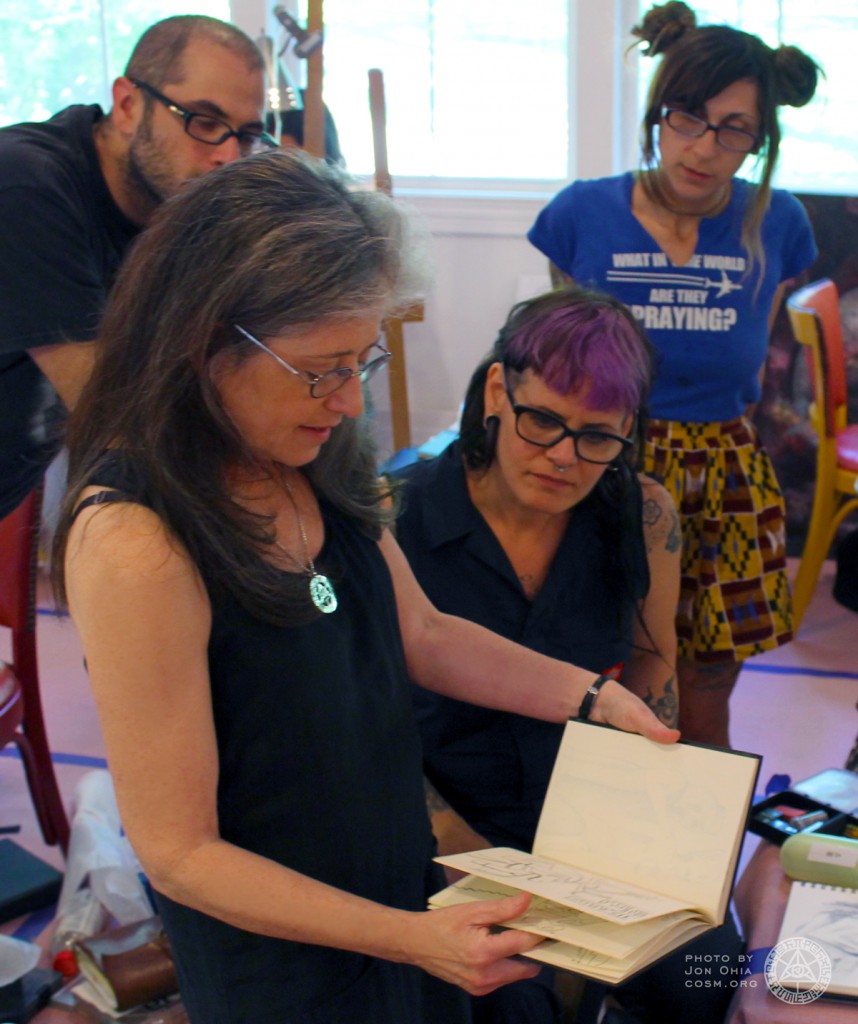 Allyson Grey sharing work from her sketch book.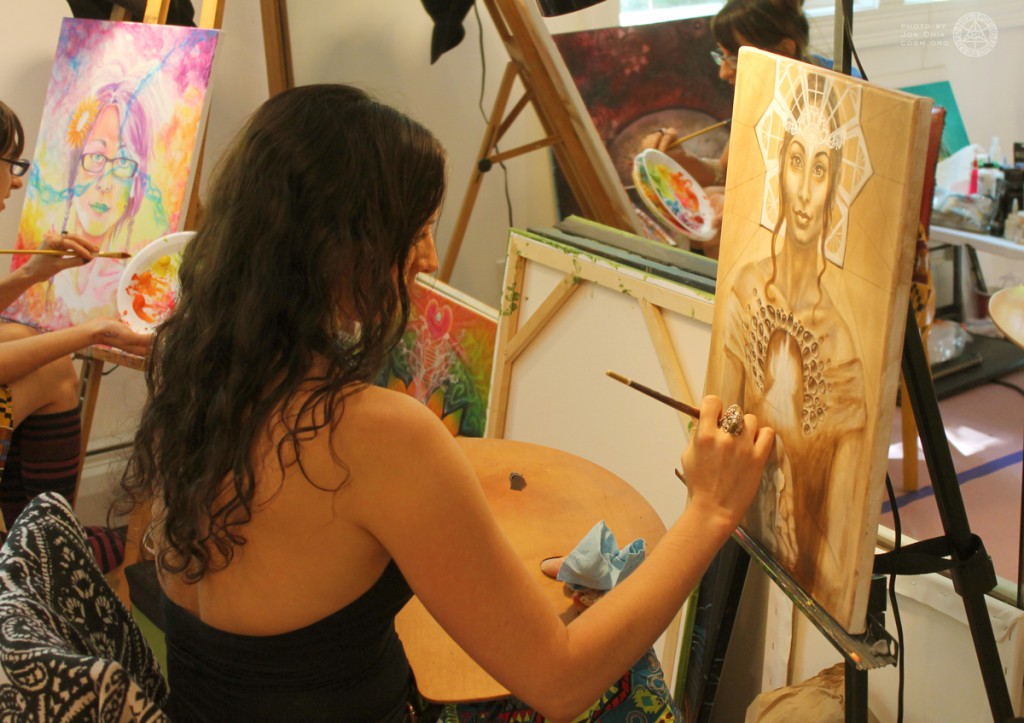 Ka Amorastreya creating a sacred self-portrait.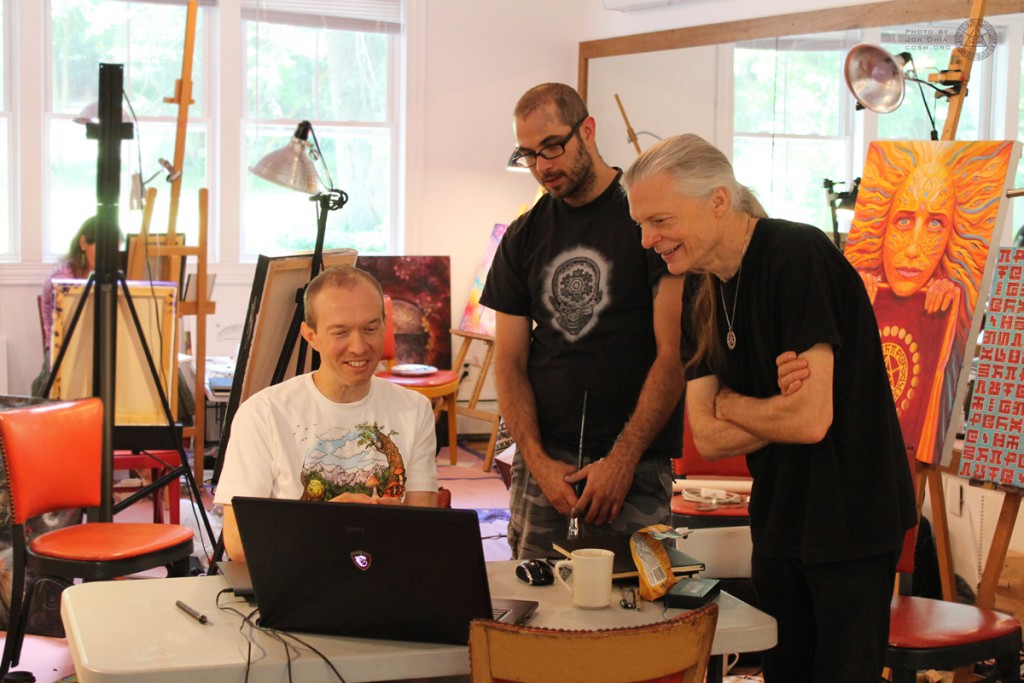 Brilliant animator and digital sculptor, Ben Ridgway, showing new work to Alex and Seth Leibowitz.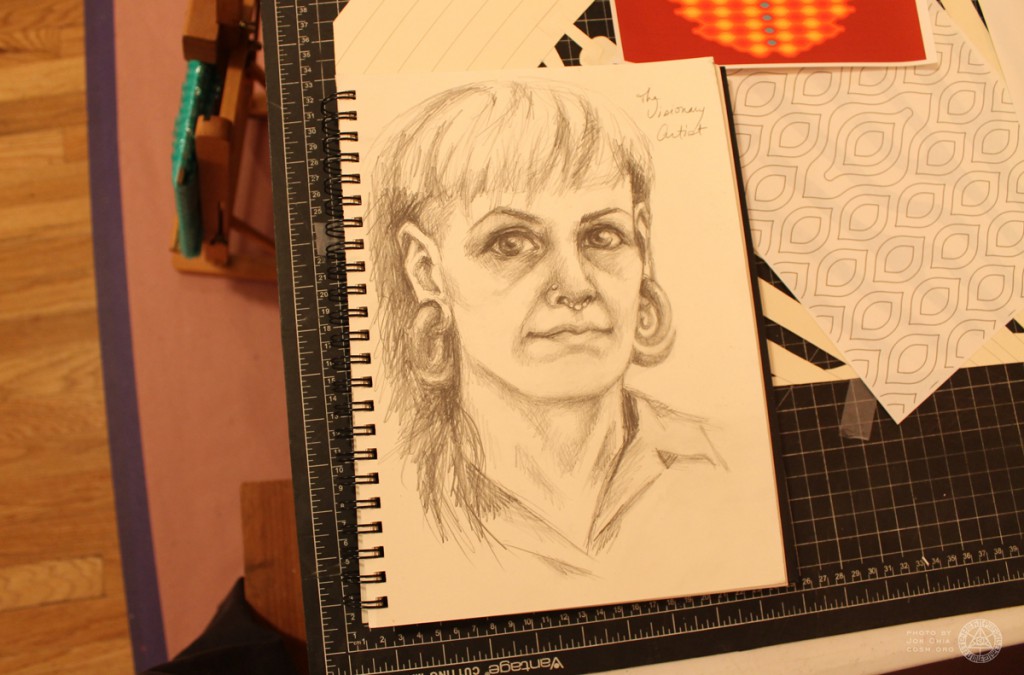 Self portrait by Vibrata Chromadoris.