Under the October new moon, the visionary permaculture learning guild assembled at their sanctum sanctorum, the holy grounds of CoSM. Here is a short collaborative note from students in the program...We are so grateful for the community and sacred space that CoSM gives this world! So much love and happiness radiates from the team here and we are excited to spread light everywhere we go.
Our education is crystallizing more clearly into our own lives as well as our collective vision.The mushroom workshop was fabulous and inspiring to go out and teach others how to grow their own!   We learned a lot about the flow of water, air, weather, and love while gaining confidence in our ability direct the flow of our landscapes and lives.We are looking forward to seeing the progress of Entheon and sharing space with you in February!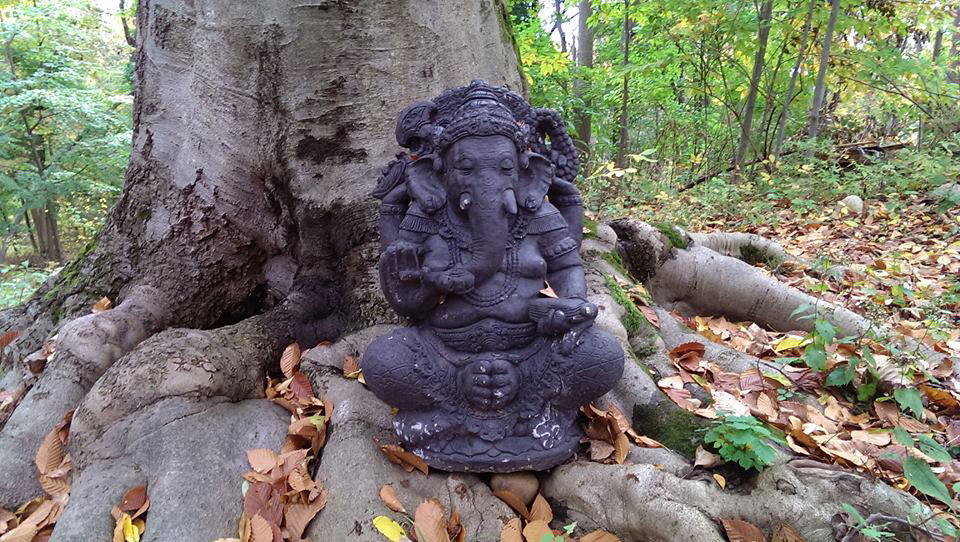 The group shared past stories and created new ones. Classes took place in the gardens, woods, and artful installations along the Wisdom Trails, and the classroom included thousands of species of plants, animals, insects and all manner of microclimates.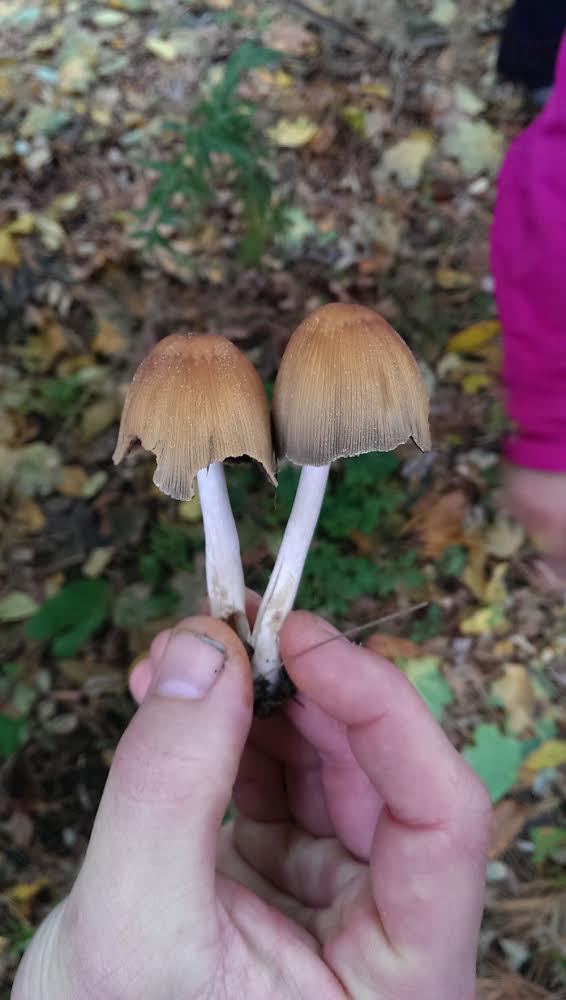 Exploring permaculture foundational concepts, ethics, principles, design methods, patterns, ecological understandings, strategies and techniques, the group shared in a transformative educational adventure that inspired a whole new way of viewing the world.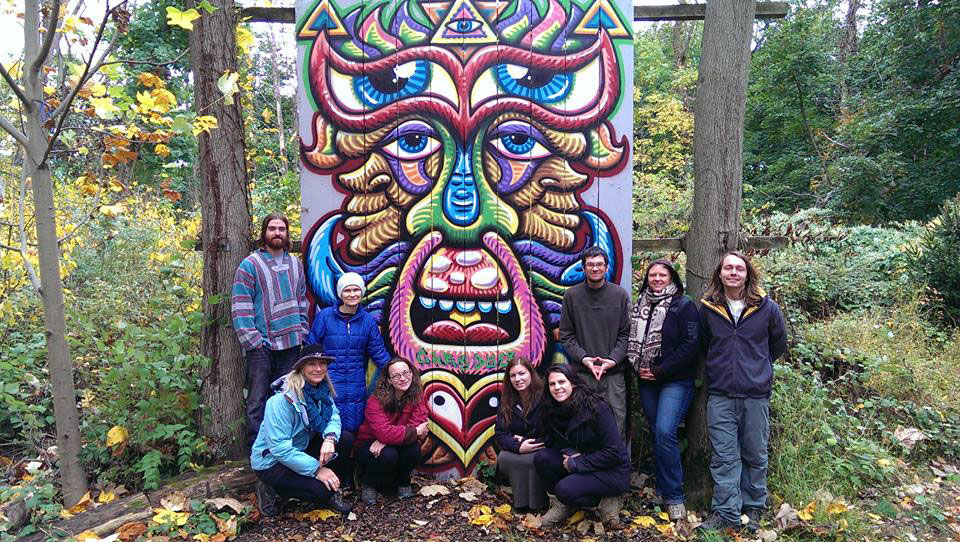 Learning together around so many visionary art works, class members became more conscious global citizens in a creative and artful way.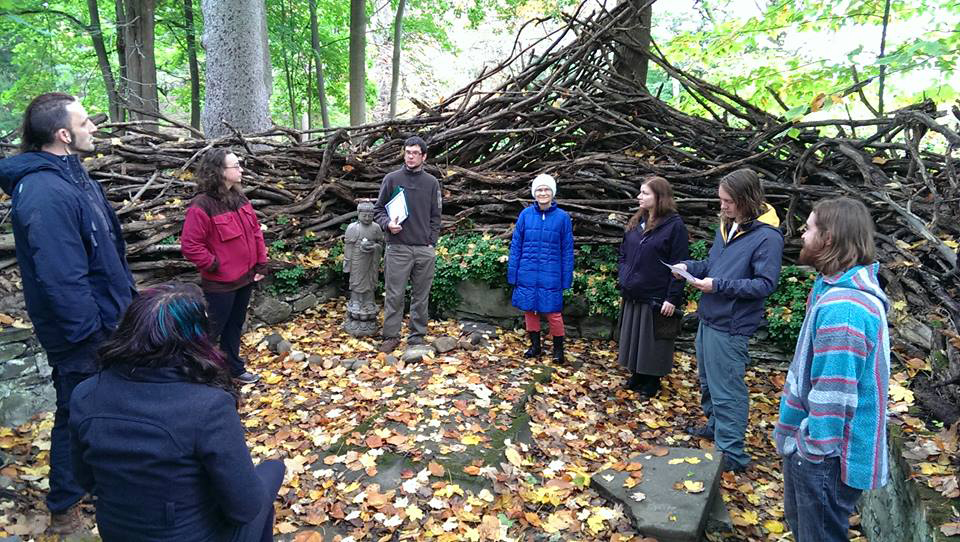 Permaculture class Fall session in the Meadow Nest.
Sharing many epic yummy and healthy meals from the incredible Amanda and her CoSM Kitchen team including Ivan, Tony and Oscar was a course highlight for all.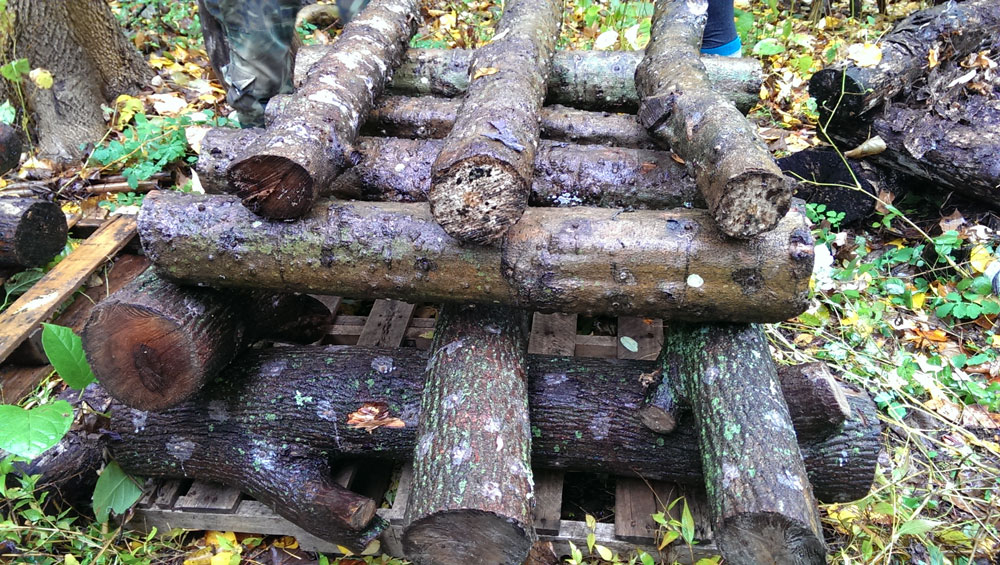 Martin Bridge led a series of dynamic mycology lessons, miraculously matching mushrooms shared holistically in a indoor slideshow with mushrooms found on the ground during a medicine walk on the grounds and culminating in a hands on installation of Oyster mushroom logs and coffee grounds.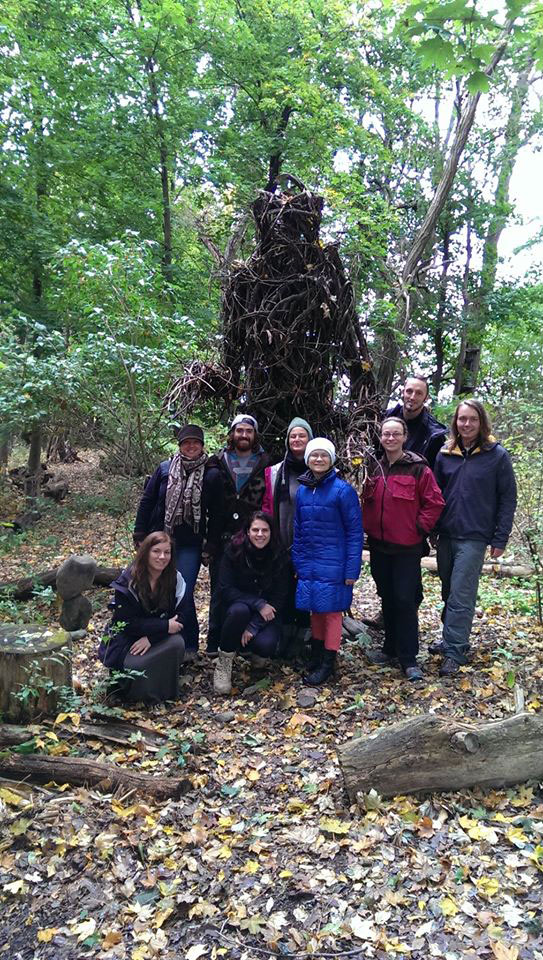 Maestra permaculture herbalist Dina Falconi led a medicine walk, sharing an intimate and intentional meeting with some powerful healer plants in the CoSM environment, all of which grow throughout the cool climates as wild plants.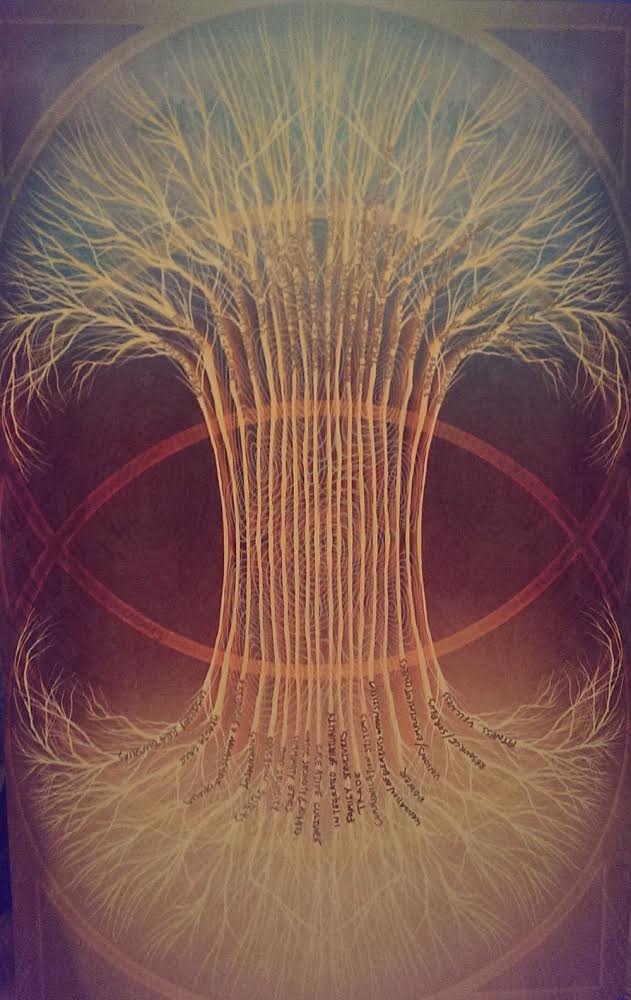 It was a powerful permaculture activation looking at design of homes, gardens, farms, communities and wild spaces for climate, water and the ecological crisis. Exploring permaculture principles and strategies in nature and in the invisible structures of the world, the group imbibed the permaculture post-paradigm in their own creative and visionary way as reflected in this World Tree / Core Model art done by Martin Bridge.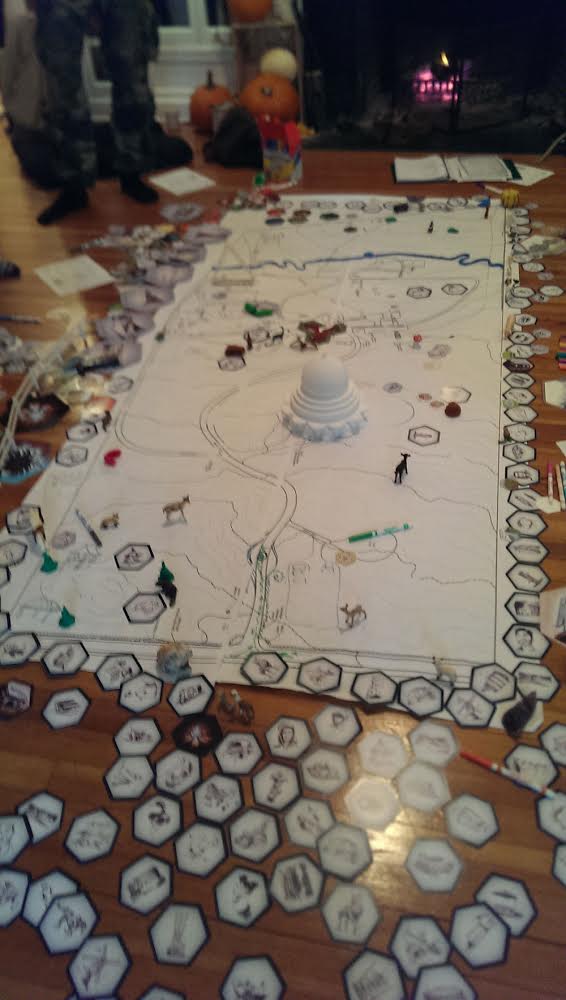 This visionary think tank combined forces to explore possible applications of permaculture to CoSM with a dynamic mapping and design charette. Permaculture's Autumn Session was a splendid, touching and emotional circle full of wisdom, gratitude, love, affirmations and conscious creativity.
Thanks to Eli Blank for the photos!