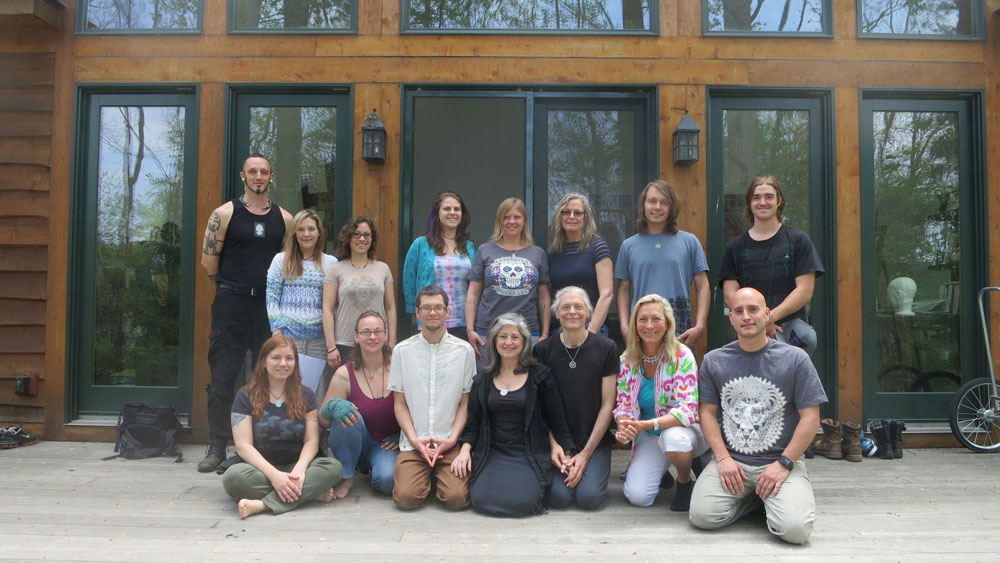 Visionary Permaculture Design Certificate Class of 2014/2015
The second Visionary Permaculture Design Certificate Course at CoSM was just completed. A Learning Guild was assembled at CoSM for a few days in each of the four seasons to learn about how nature designs itself and how to become a regenerative designers themselves.
Permaculture studies how traditional and modern peoples design home, gardens, farms, communities and landscapes using Ecological Design principles which care for the Earth, it's People and it's Future.
This Visionary Permaculture Cartography Wing has worked together to become conscious of the CoSM land. They continue exploring and documenting the plants and animals as well as the energies and influences that pass through it, including sun, wind, water, sound, views and smells. There were workshops on beekeeping, mushroom cultivation, medicine making as well as the ethnobotany and land use practices of the First Peoples.
The year long course exploring the permaculture post-paradigm generated many ideas for possible future designs at CoSM, both of the visible structures including land and buildings, as well as the invisible organizational structures.
The visionary permaculture learning ring set up a learning installation in the Parlour Library of the CoSM Grey House. This includes two custom tomes which serve as ecological guidebooks to CoSM through the permaculture philter. These work with a permaculture wing of the CoSM library containing books on four season organic gardening and id books for the plants, insects, animals and mushrooms of the land. Together they form a Visionary Permaculture Grimoire, a multidimensional toolkit for learning permaculture and contributing to this consciousness at CoSM.
Anyone can participate in the permaculture mapping and design of CoSM by observing the land, making art or taking photos of the plants, animals and landscapes or writing down their perspectives on permaculture at CoSM and emailing
[email protected]
There is an introduction to visionary permaculture full moon workshop in May 2015. A third visionary permaculture design certificate course will be offered at CoSM in the new year.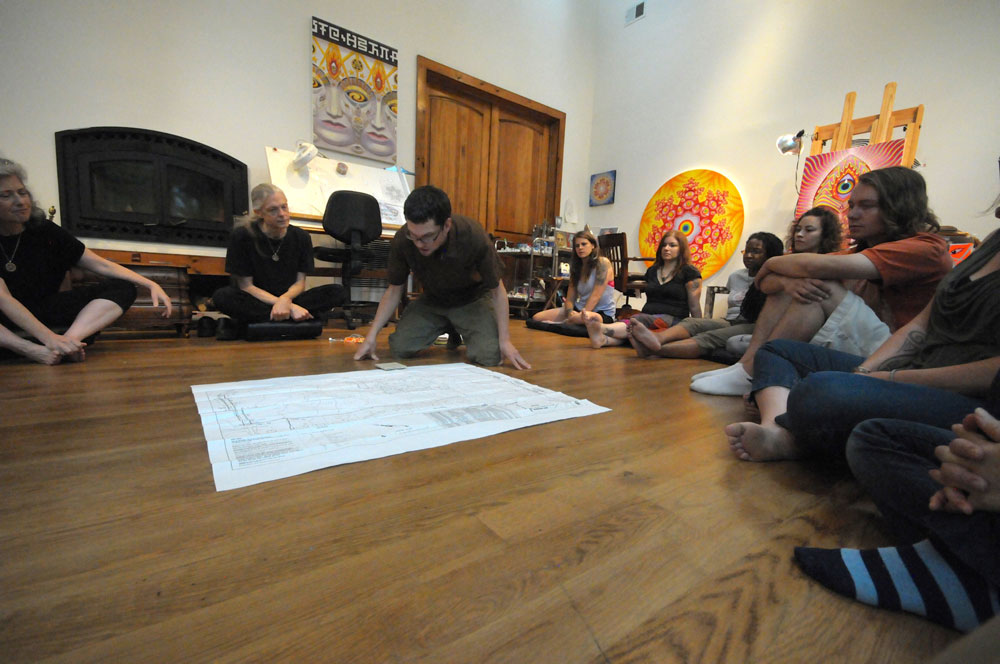 Delvin Solkinson designs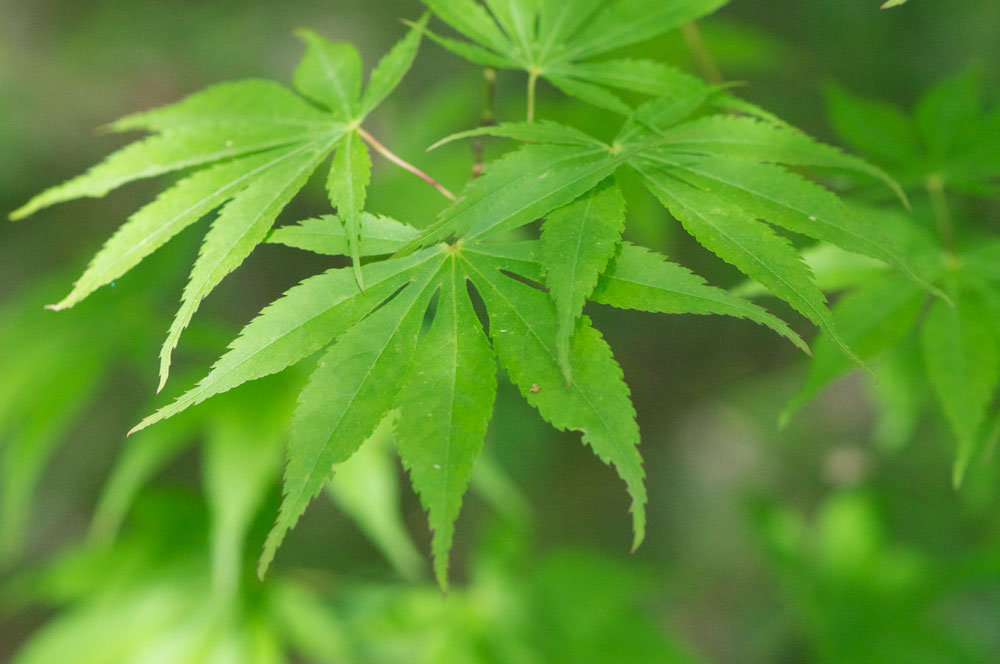 Japanese Maple leafs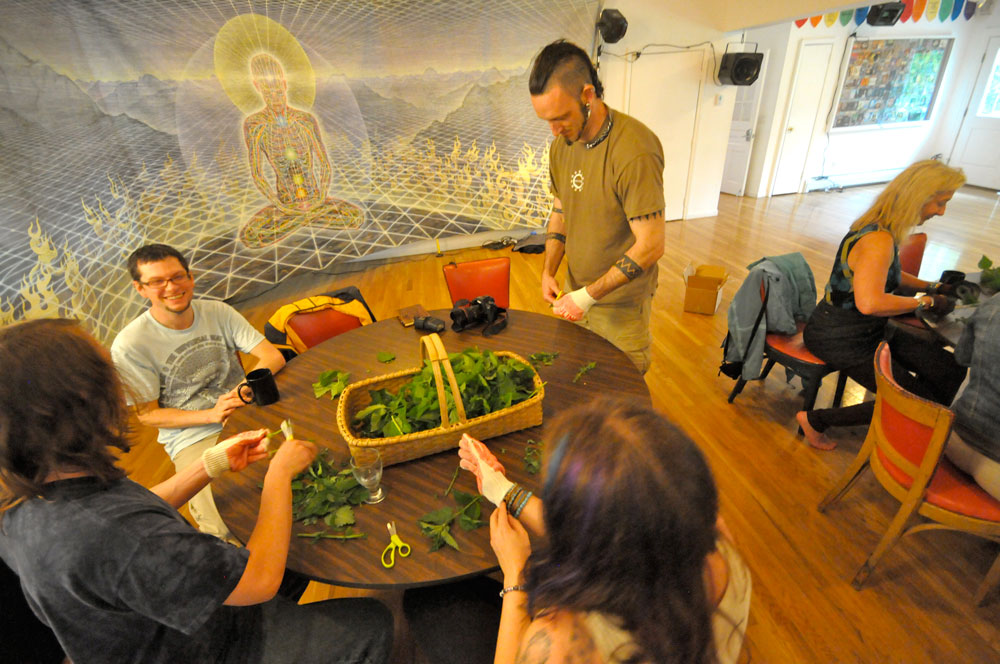 Medicine making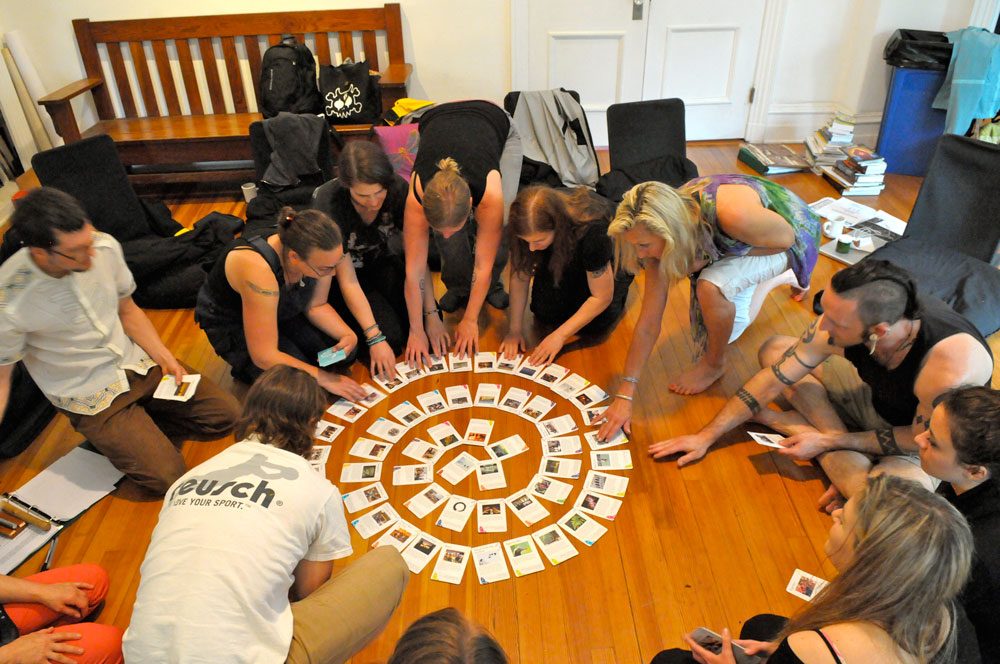 Class studying pattern language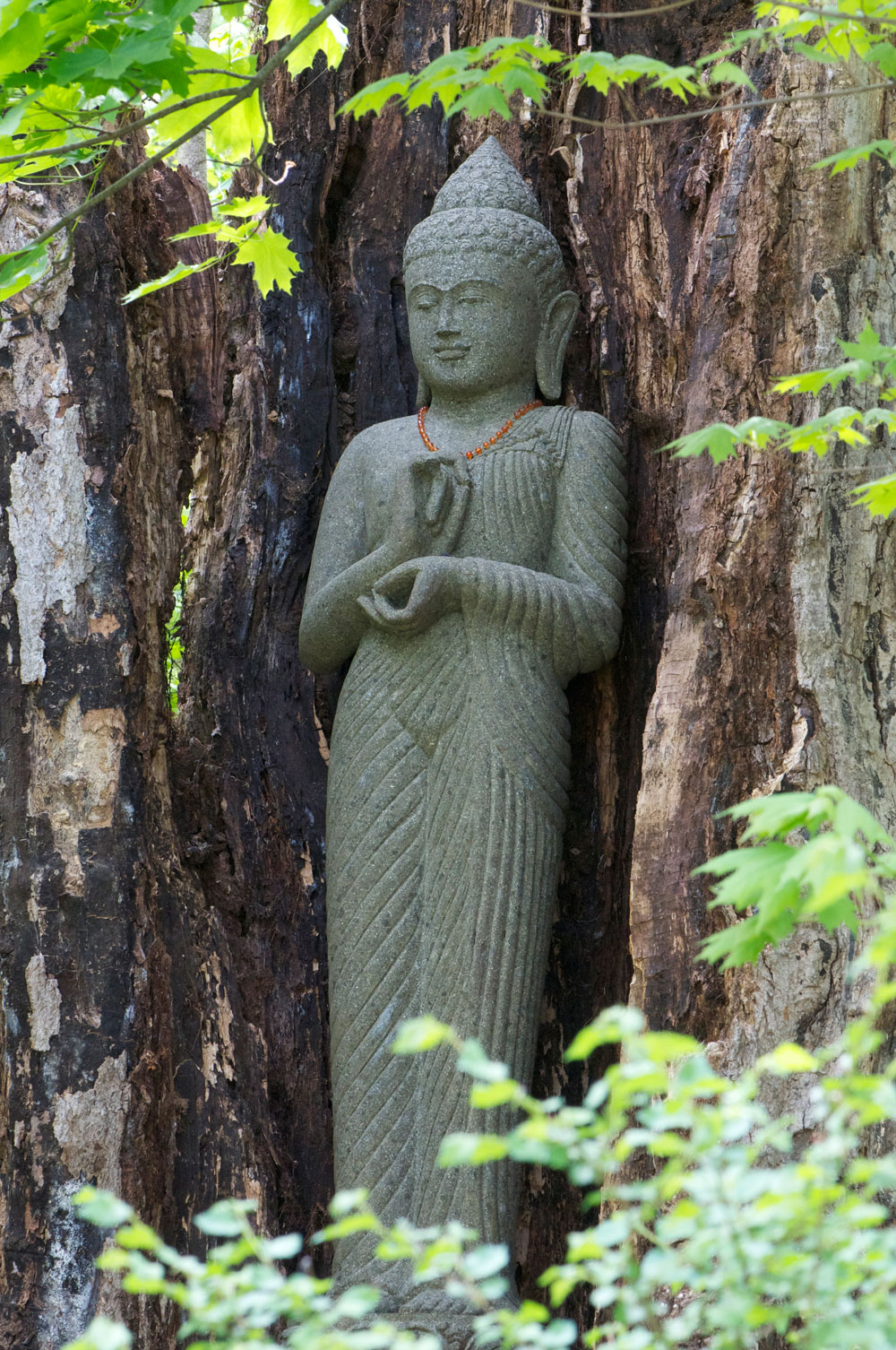 Statuary at CoSM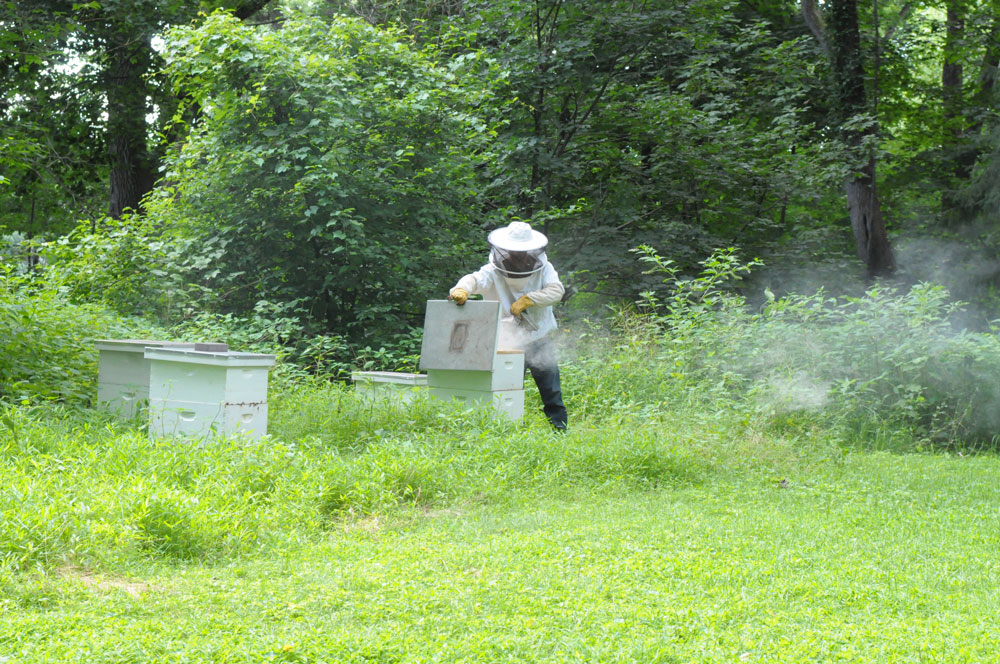 Workshop on Beekeeping with Matt Dudin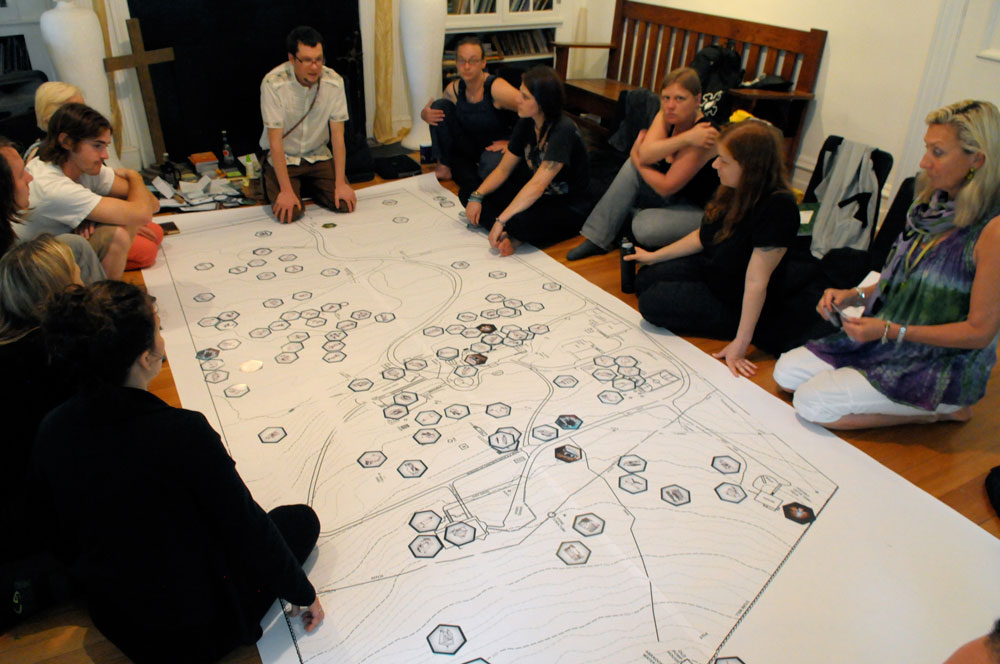 Visionary Permaculture Design Game
photos : Gene Stull