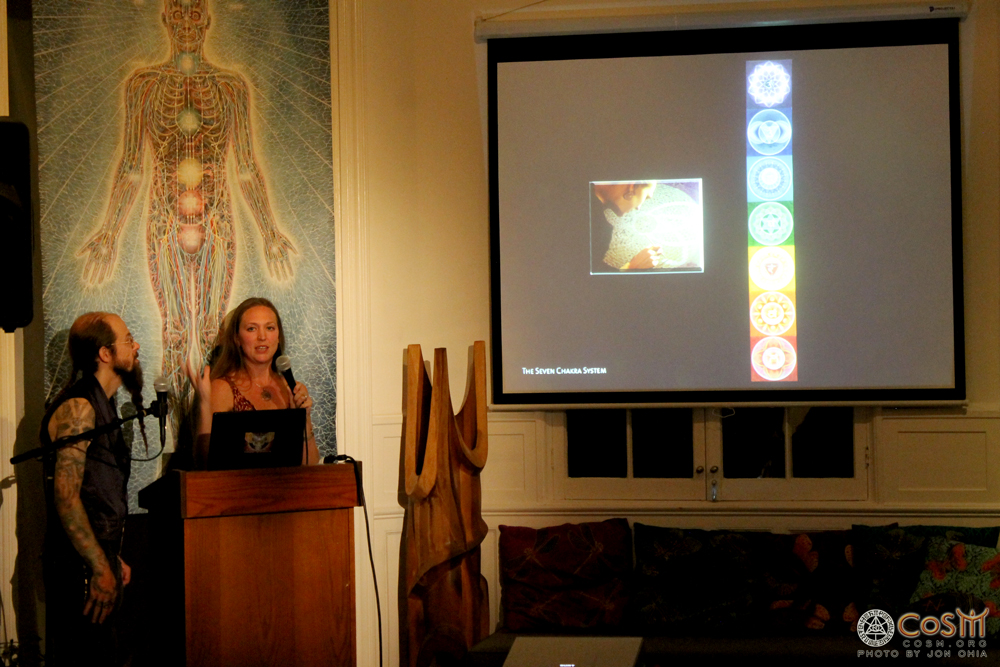 David Heskin and Aloria Weaver presenting at CoSM's Visionary Salon.
Visionary duo, David Heskin and Aloria Weaver,  are artists and instructors at the Vienna Visionary Art Academy and at their home base in Loveland, Colorado . They collaborate regularly, often beginning pieces using David's "Mana Prima" technique. Mana Prima involves pigment, water, hands, and a primed surface to produce one-of-a-kind patterns of incredible depth and beauty.
David and Aloria's Visionary Salon workshop taught participants how to create art using Mana Prima. The workshop introduced methods for accessing the creative flow and opening to inspiration. Class participants created collaboratively and individually; resulting in a rich array of completely unique designs. The Visionary Salon's evening portion featured presentations by the artists, highlighting their portfolios, and a panel discussion on all things art with Alex Grey and Allyson Grey.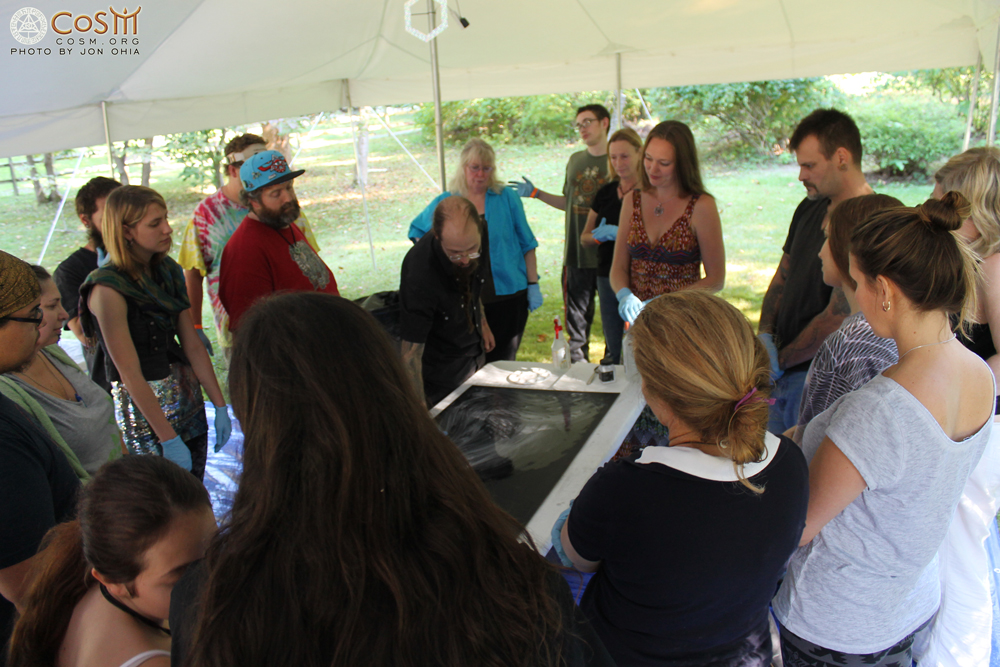 David and Aloria demonstrating Mana Prima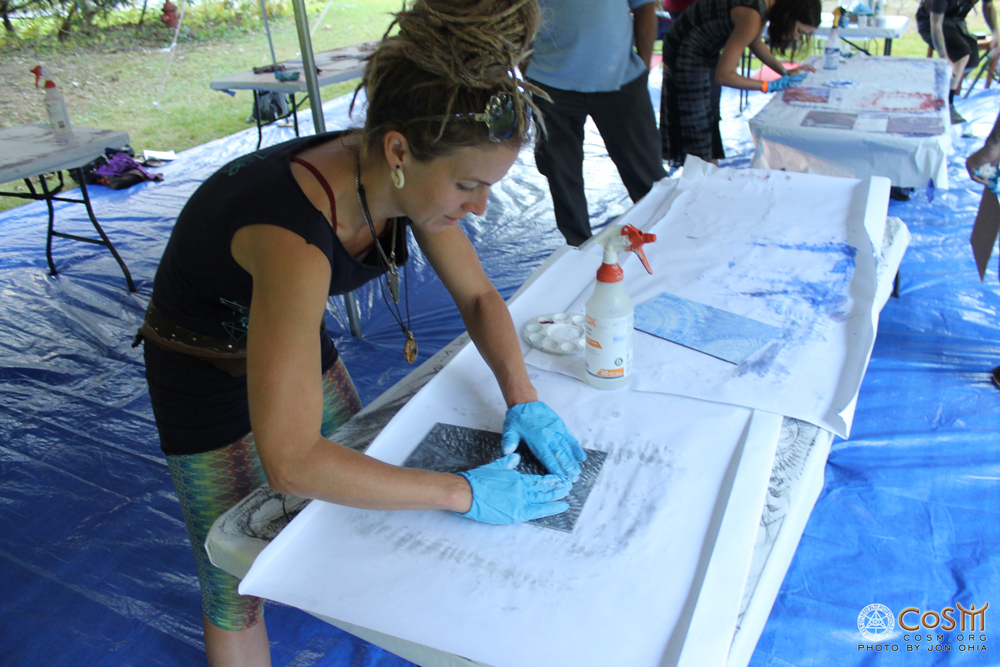 Visionary, Amanda Sage, creating her own Mana Prima piece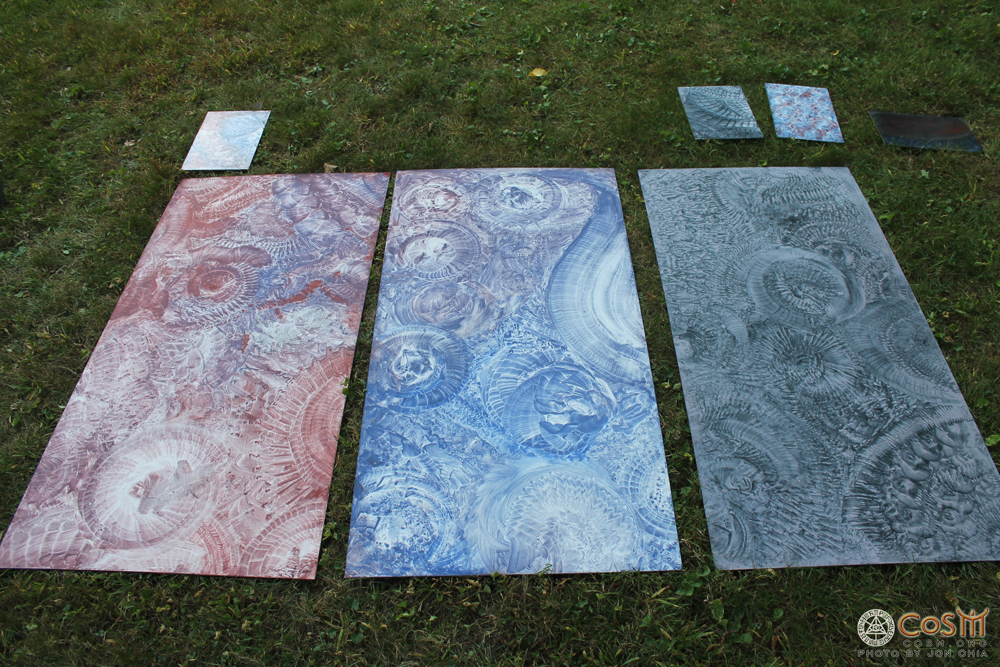 The finished class collaborations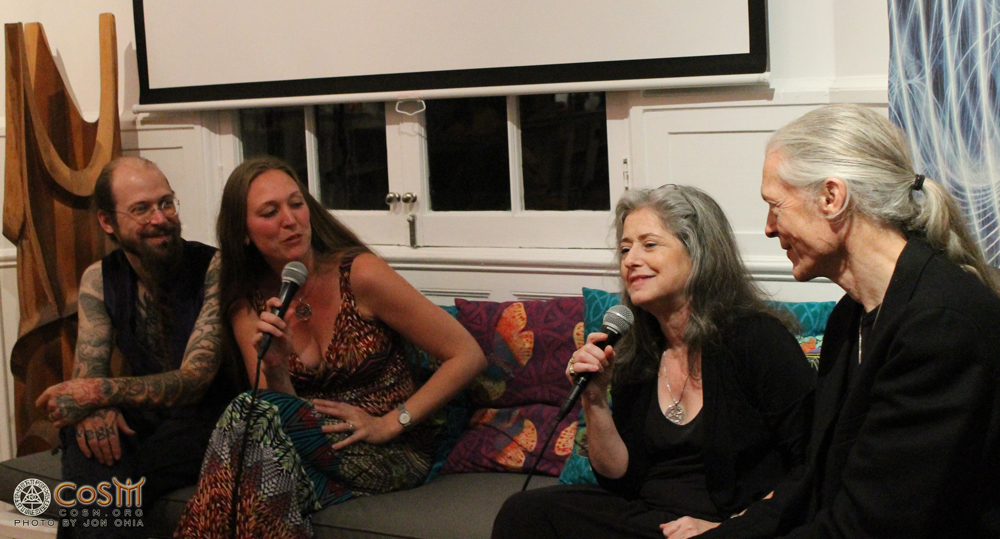 Allyson and Aloria discuss art with Alex and David during the Salon's evening portion