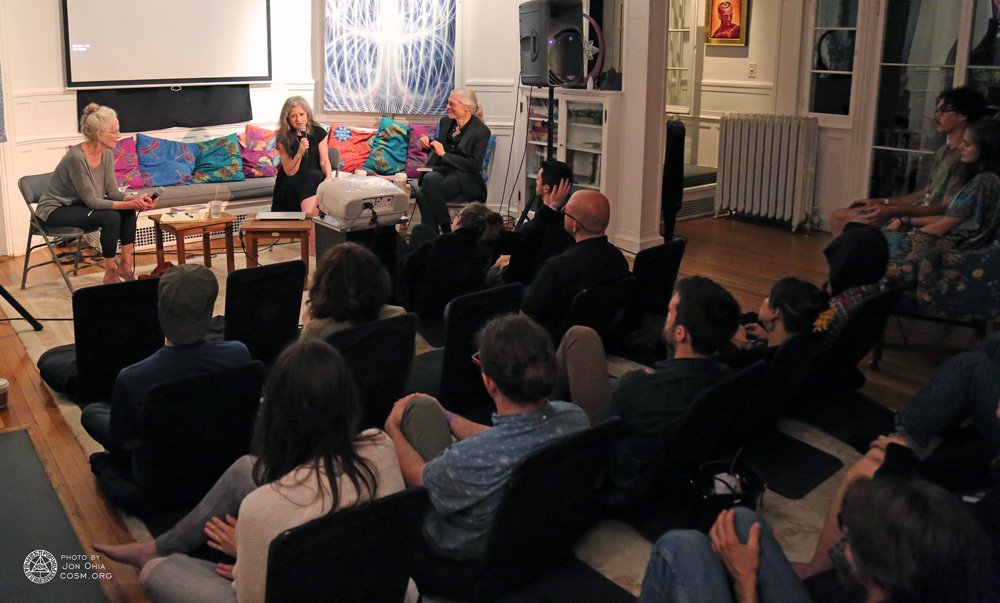 Novelist, scholar, and video performance artist, Diana Slattery, bestowed samples of visionary intelligence found in her new book, Xenolinguistics: Psychedelics, Language, and the Evolution of Consciousness. Xenolinguistics documents Diana's eleven-year adventure of psychonautic exploration.
Allyson, who wrote the forward to Xenolinguistics, revealed her creative process behind a root component to her art: Secret Writing. Allyson's 20 unpronounceable letters are symbols for the nameless presence and spirit that is immbedded in all communication; that which cannot be reduced to concepts.
A Q&A with Diana, Allyson and Alex followed. Discussions on the co-evolution of language and consciousness provided the opportunity for patrons to look deep into the realms of science, the history of language, psychedelic self-exploration, and science fiction.
Thank you Diana for your knowledge and wisdom! Be sure to visit her
official page
to get your very own copy of
Xenolinguistics
!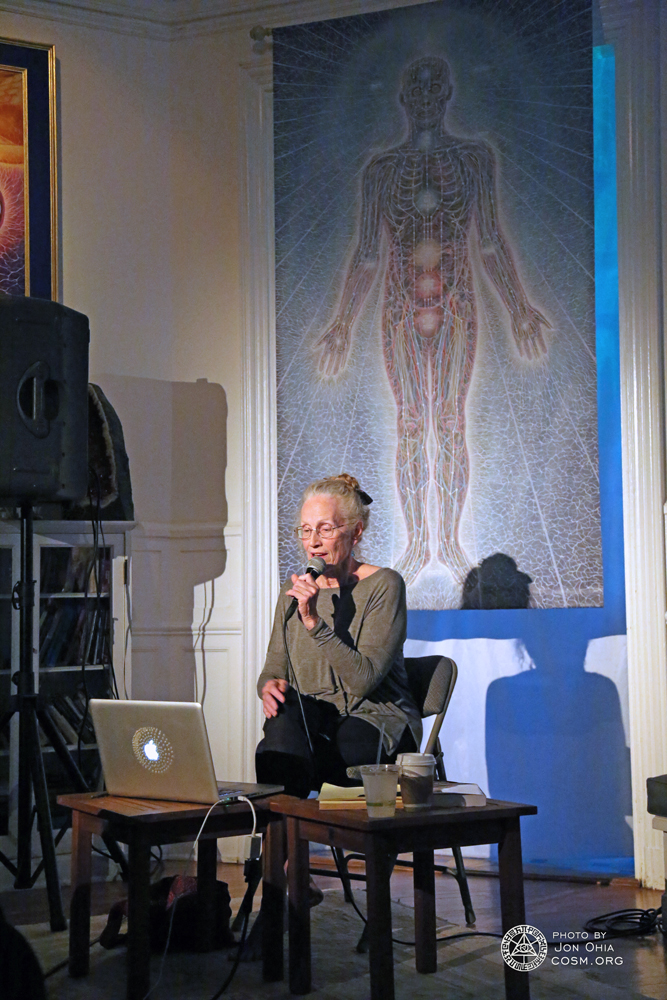 Diana Slattery presenting at CoSM.
Save
Save
Save
Save
Save