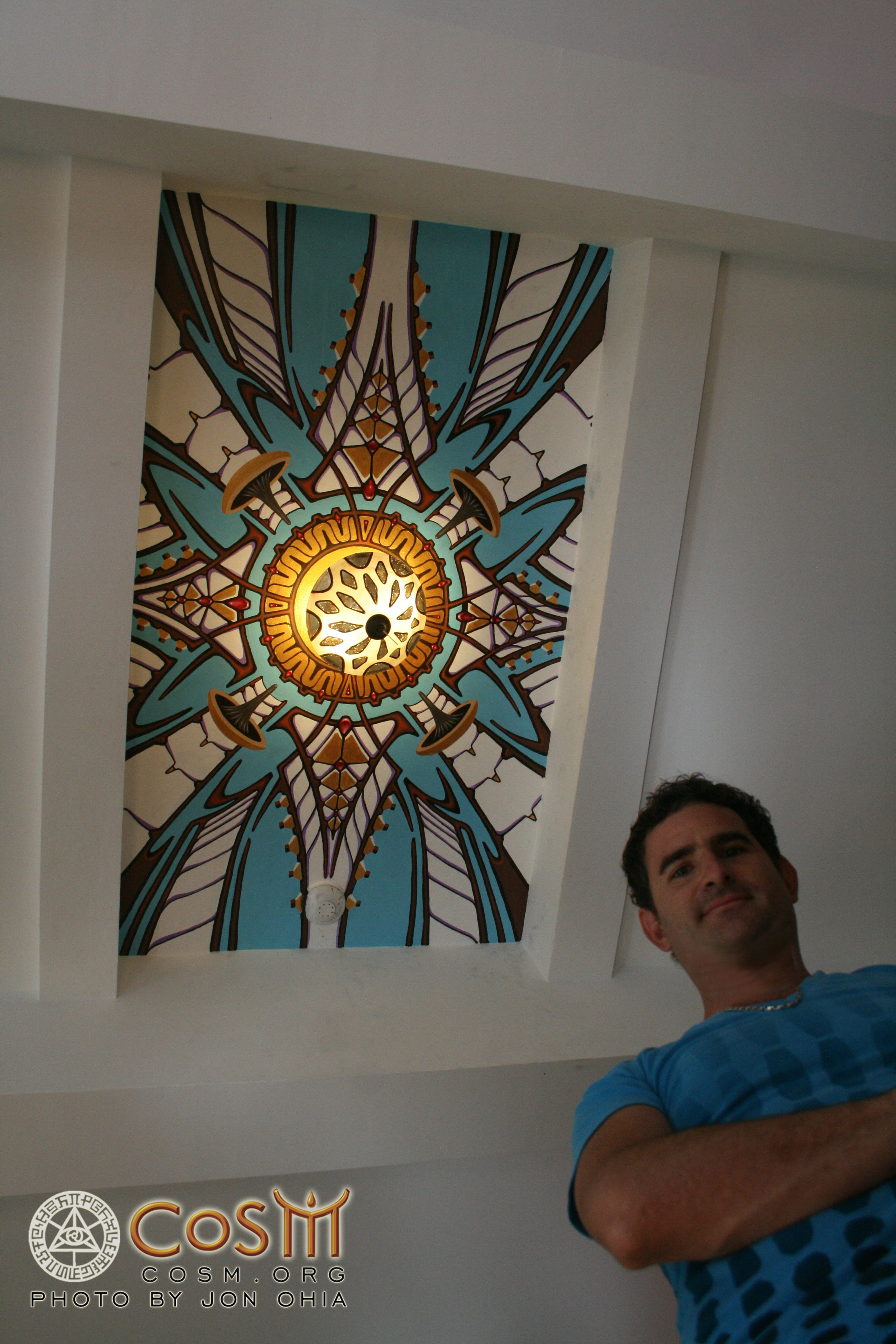 Xavi Panneton stands with the Mushroom Cafe's new ceiling portal.
Visionary graffiti artist, Xavi Panneton was CoSM's Artist-in-Residence for most of September.  Xavi, a renowned muralist, is responsible for the thirty-foot high corner of the epicenter of hippiedome, the tie-dye capital of the planet. At CoSM, Xavi offered his formidable talent as Guest Artist at the end-of-summer Visionary Painting Intensive. He also shared his work and art journey at a Visionary Salon. The ceiling of the Mushroom Cafe has begun its mycelial growth, Xavi-style.
Xavi's Visionary Salon workshop was entitled "Tao of Design" illuminating how designs from nature can inspire the most elegant, eye-pleasing compositions. Xavi sited Native American and Aboriginal art as prime examples of a balance between human expression and the principals of design found in nature. Our hero encourages us all to be fearless when expressing our artistic voice. Presenting highlights of his portfolio of art, Xavi shared his murals, his fabulous fashion, and his giant multimedia installations at festivals the world over. Patterns and colors in nature plus experiences of inter-dimensional "Hyperspace" realms, are the Xavinator's inspiration that have earned him recognition as a leader in the visionary art movement. Alex & Allyson joined Xavi after his presentation for an enlightening Q&A panel discussion on art and possibility in higher dimensions.
The latest addition to The Mushroom Cafe muralling project is a crown-like mushroom mandala around the ceiling's light. Thank to the CoSM staff and especially our newest member, Caren Charles, for assisting Xavi in this exquisite mural contribution. For more of Xavi's work visit xavidesigns.com/.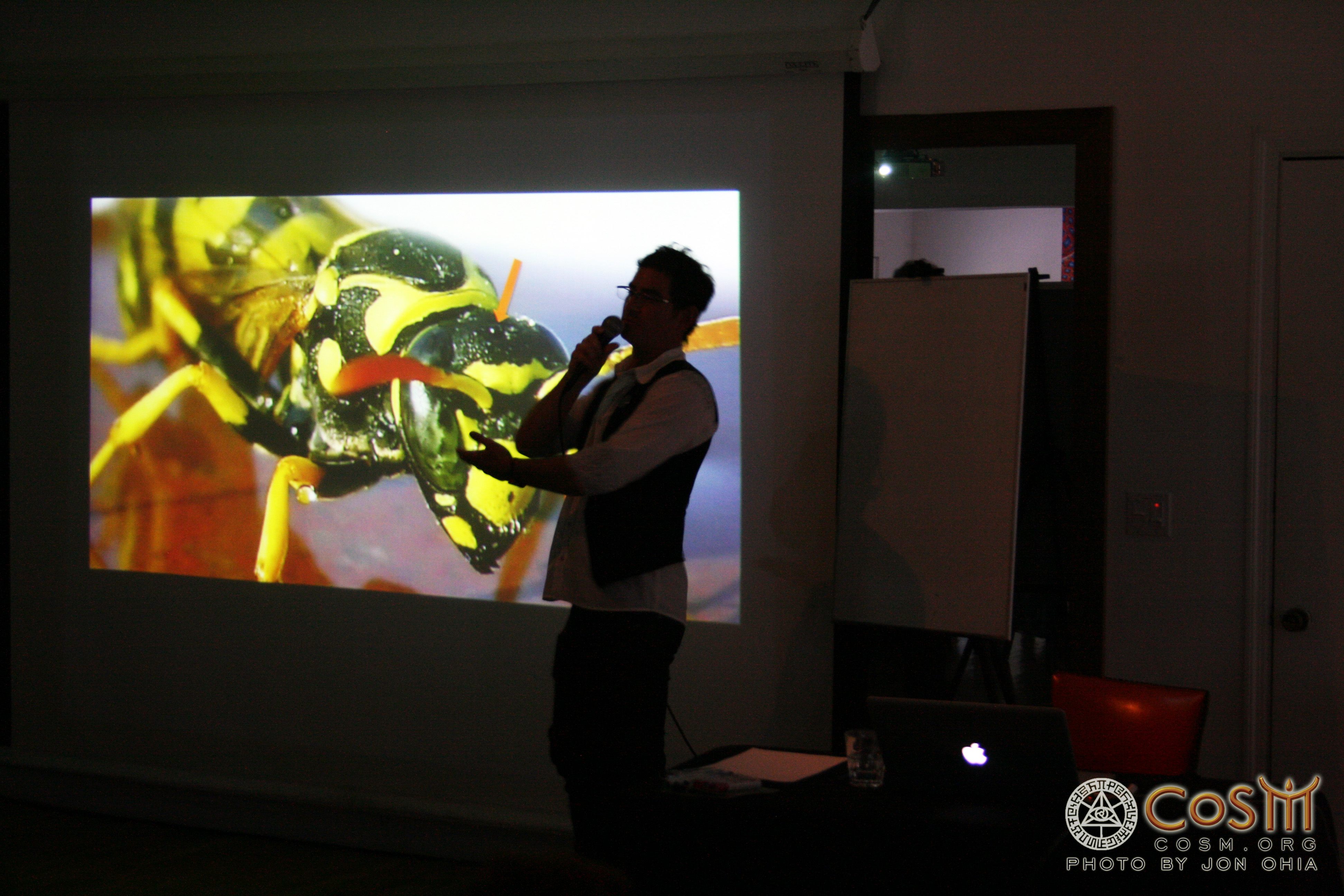 Xavi lectures about nature and design.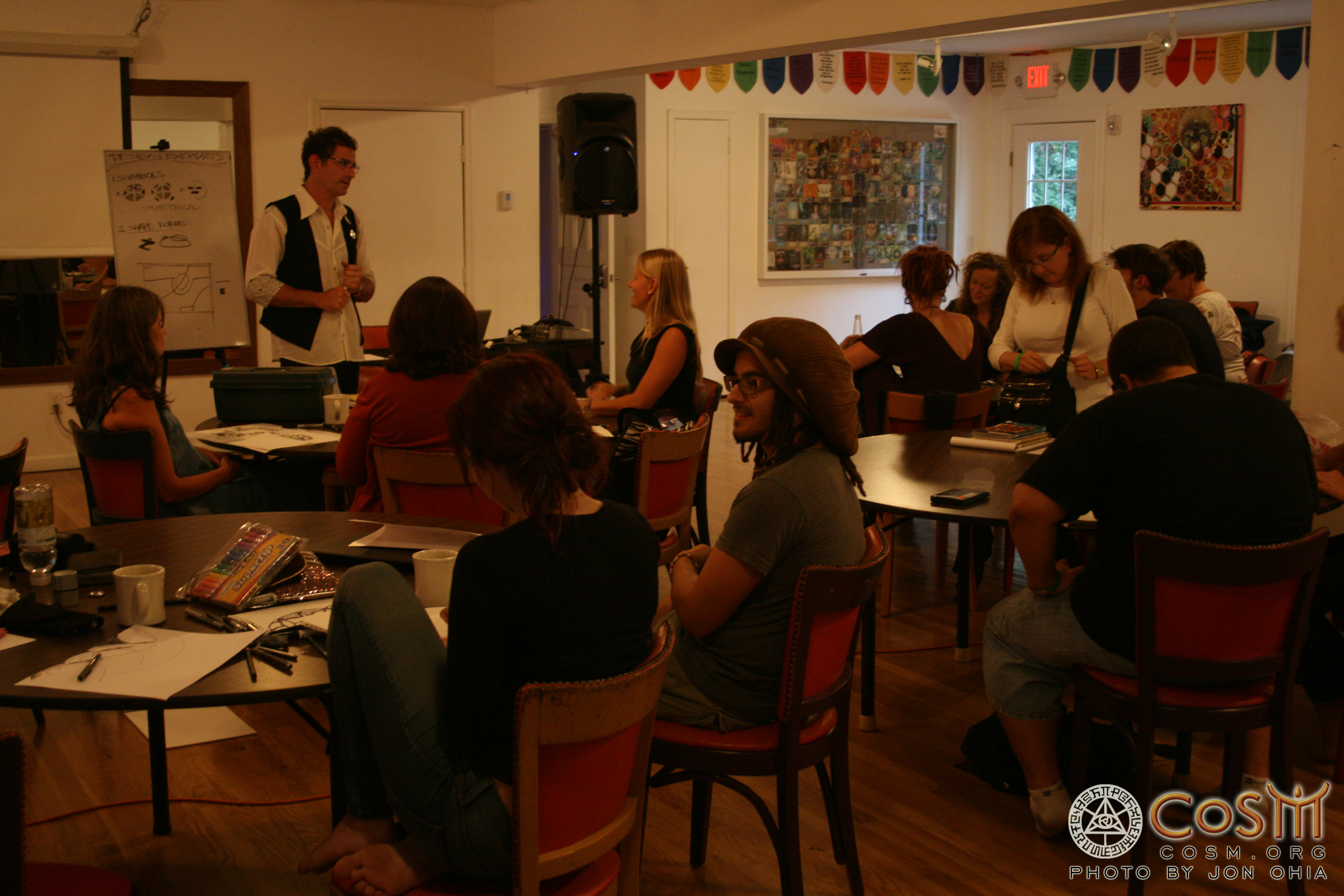 Tao of Design workshop.
Xavi presenting at the Viosionary Salon.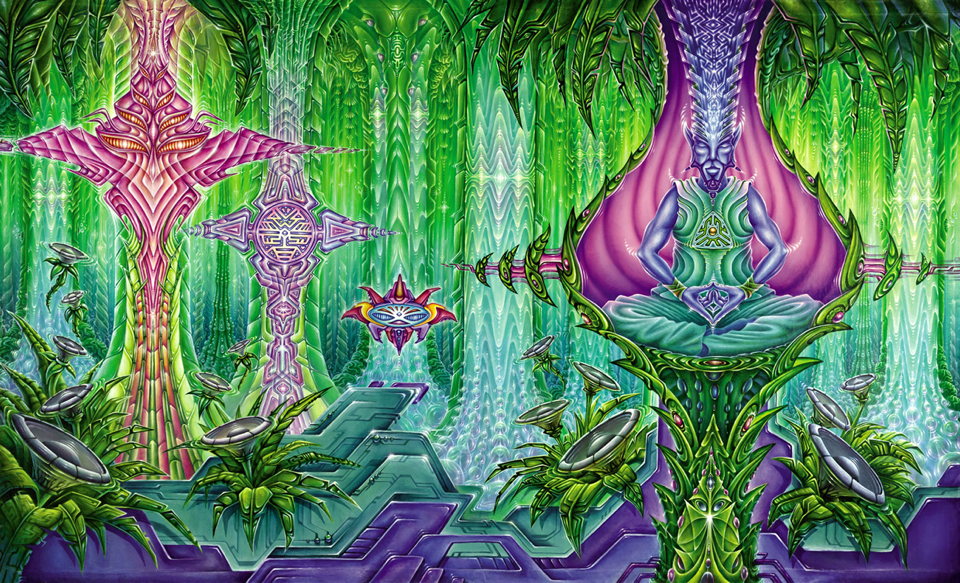 "Podular Manifestation" by Xavi Panneton.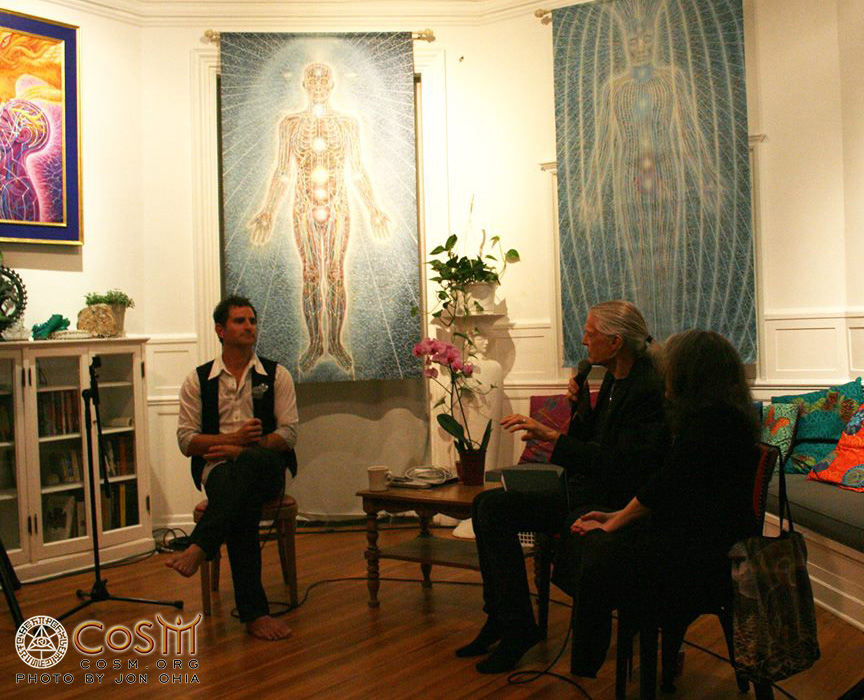 Xavi, Alex and Allyson discuss art at the Visionary Salon.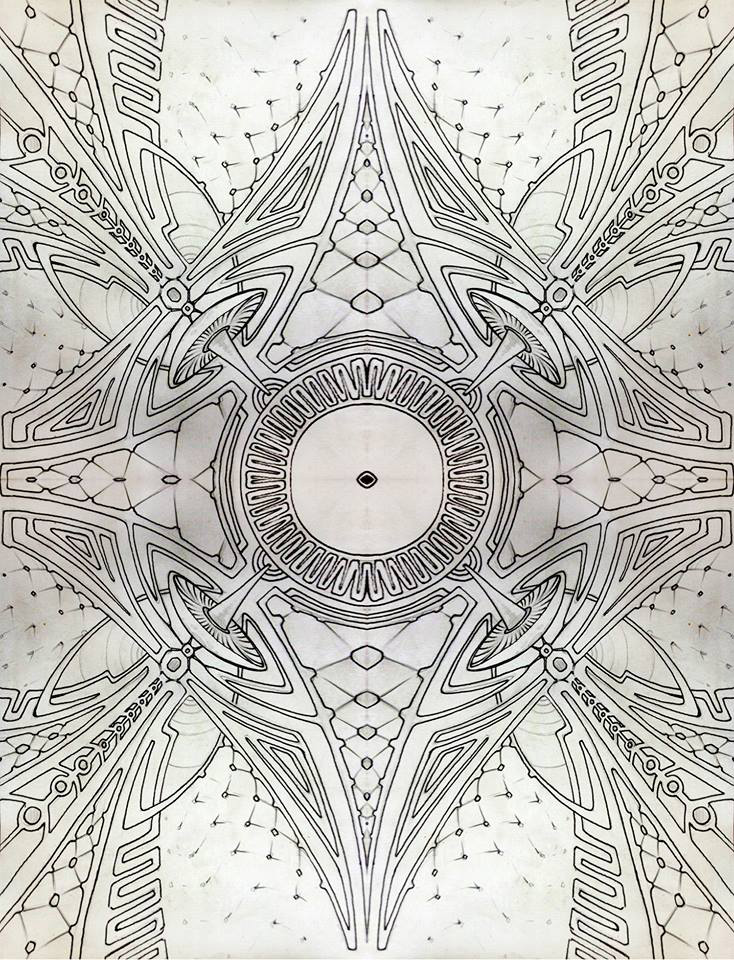 Mural Design for the Mushroom Cafe.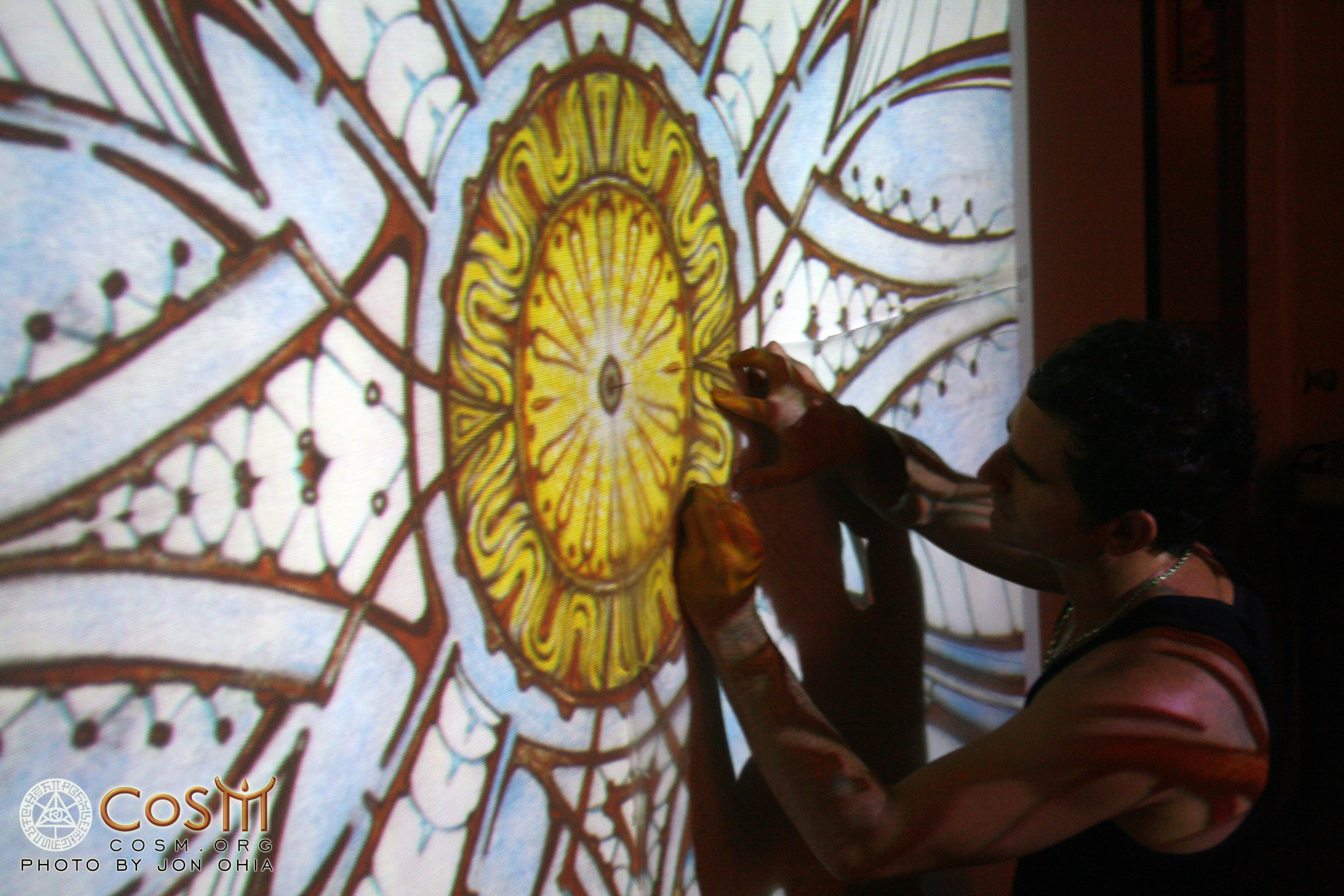 Xavi preparing a tracing paper to transfer the mural design to the cafe's ceiling.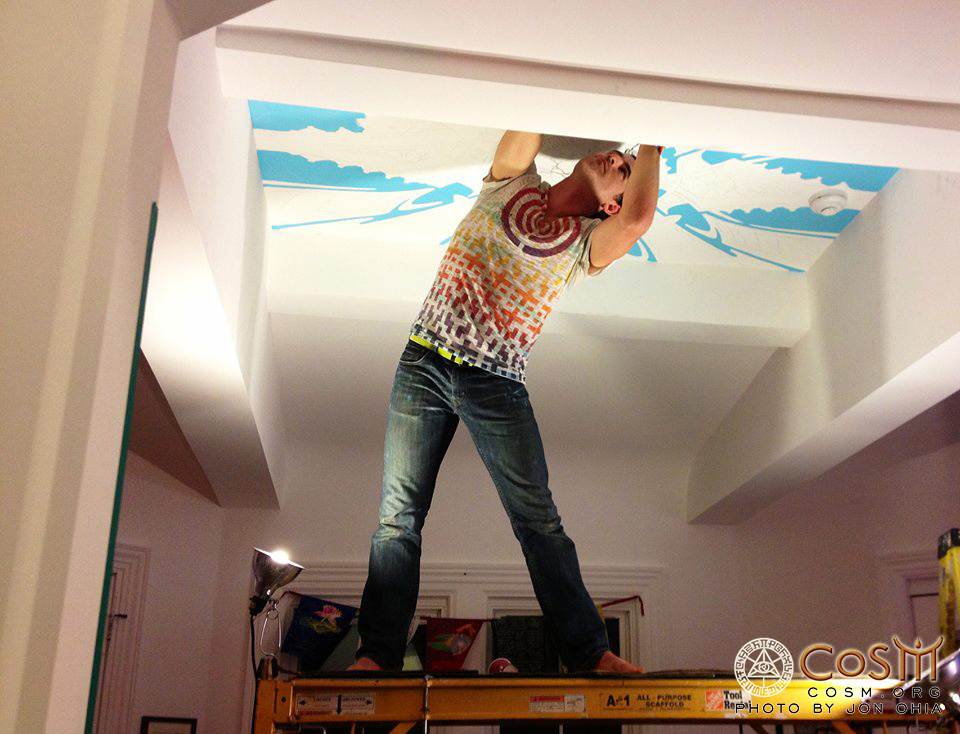 Artist at work.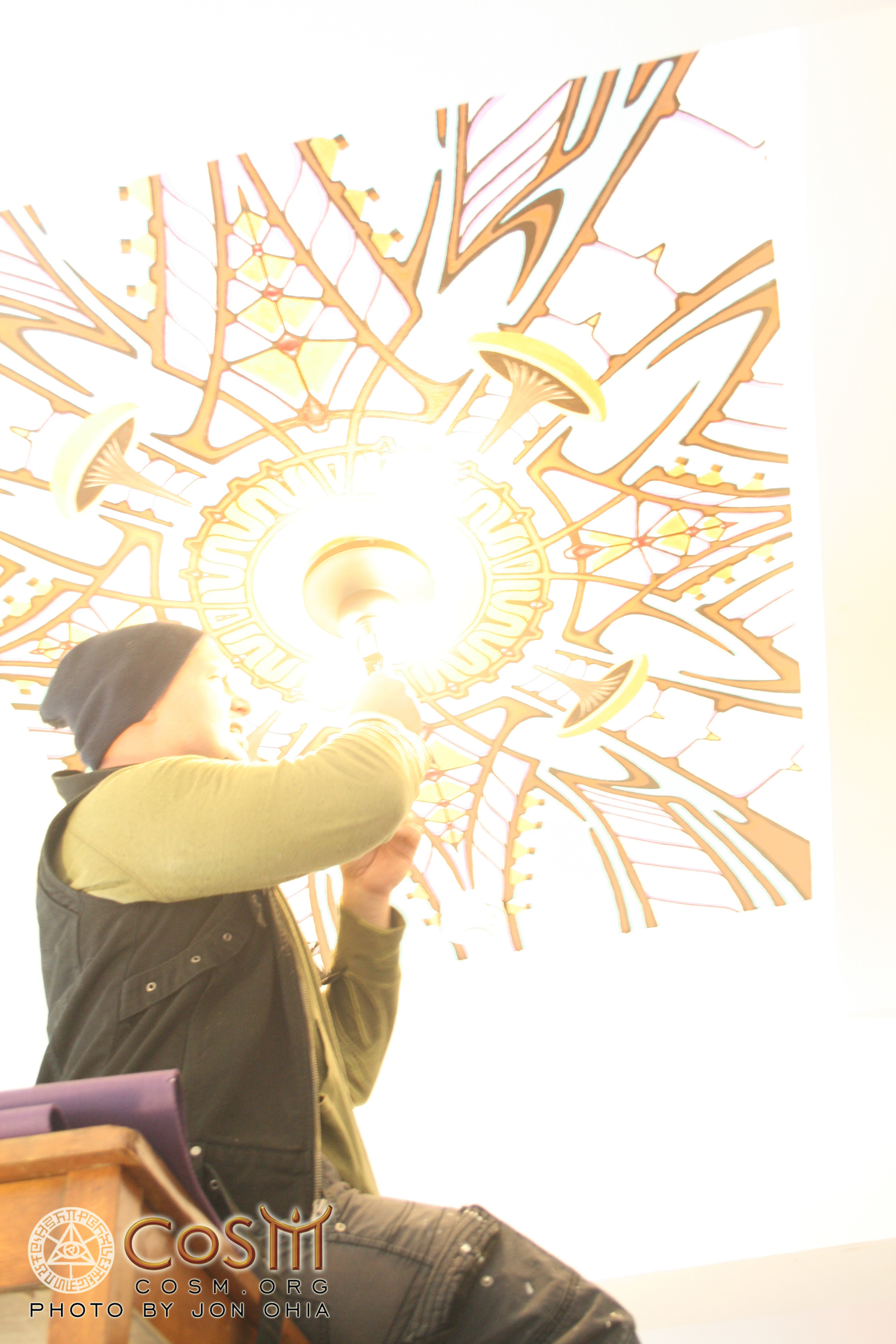 CoSM Building Manager, Brian James, activates the light at the "heart" of the mural.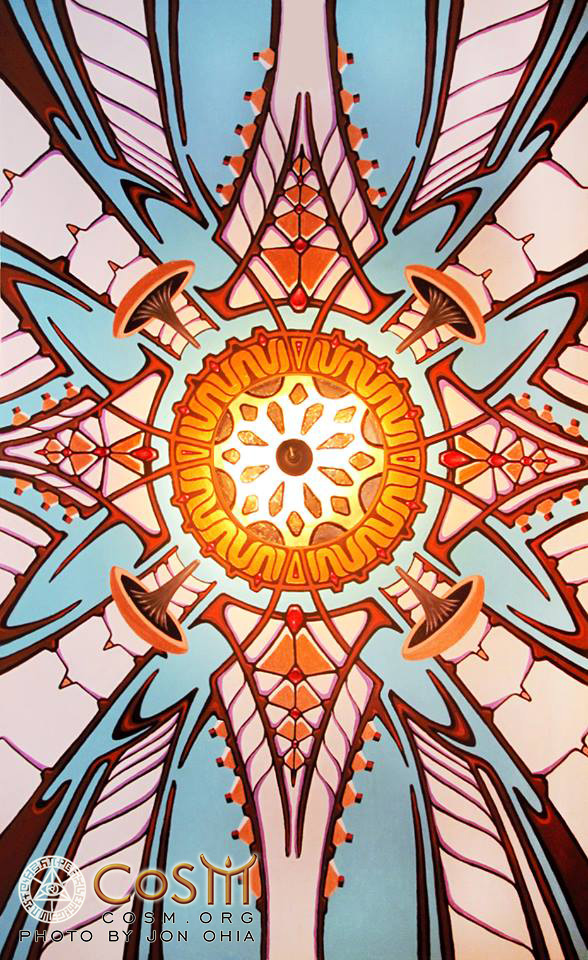 Xavi's completed mural on the ceiling of CoSM's Mushroom Cafe.