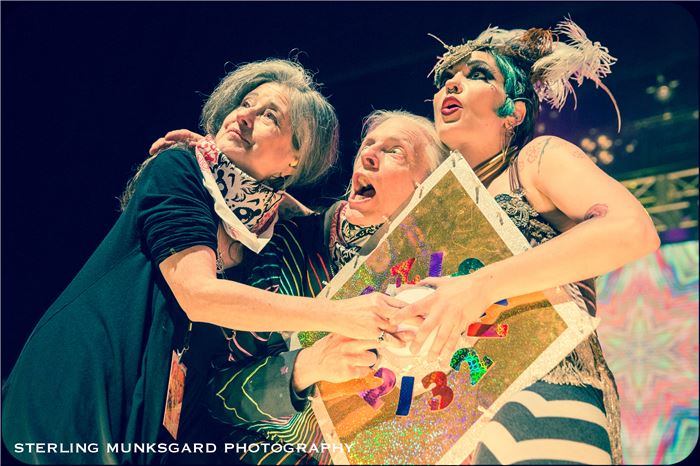 Allyson and Alex with Beats Antique's Zoe Jakes.
The unofficial psychedelic holiday, Bicycle Day, was celebrated April 18th at the historic Warfield in San Francisco. Headlined by Bay Area natives, Beats Antique, Alex and Allyson were joined on stage by live instrumentation, theatrical performances, and mind-melting visual projections.  Emancipator, Thriftworks, Desert Dwellers offered delicious bass music that pulsed to the kaleidoscopic visual stylings of Johnathan Singer.  Special thanks Jen Ingram of Tribe13 and featured artists for the immaculate visionary art gallery, and to Euphonic Conceptions, Challenger, and Goldenvoice SF for producing one of the most unforgettable Bicycle Days to date!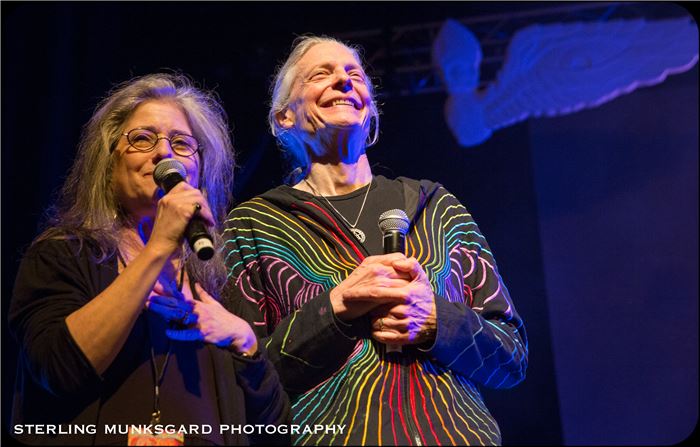 Allyson and Alex welcoming friends to Bicycle Day 2015.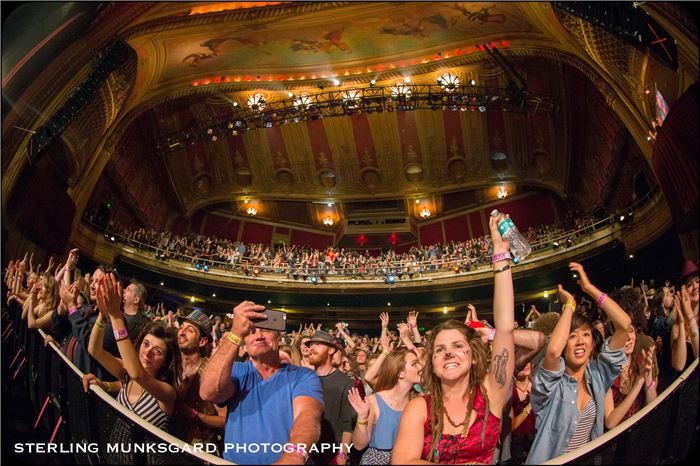 Bicycle Day 2015 crowd at The Warfield Theater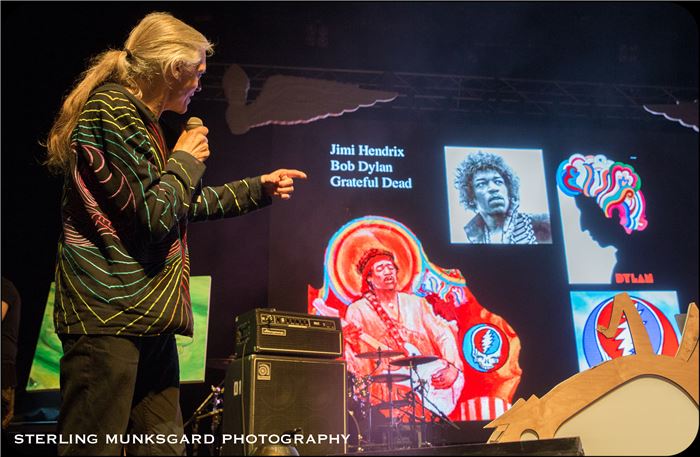 Alex Grey presents the history of psychedelia.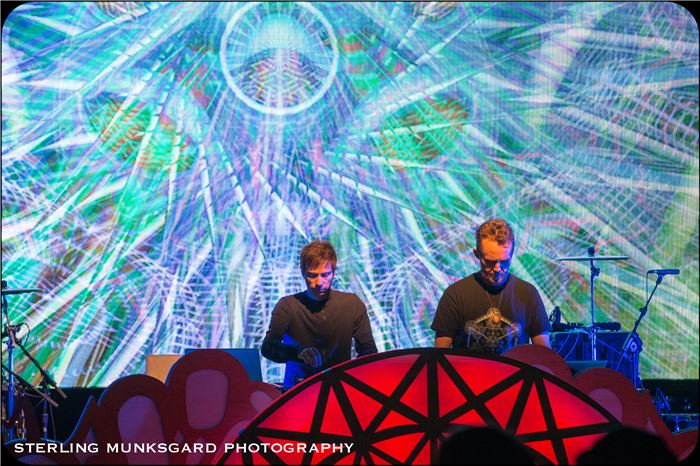 Desert Dwellers, Treavor Moontribe & Amani Friend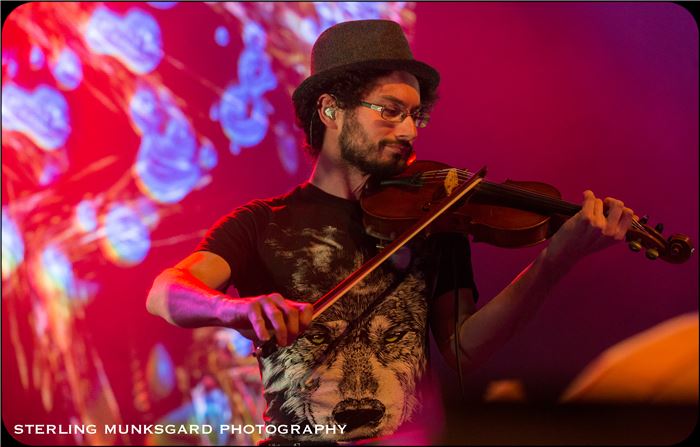 Emancipator Ensemble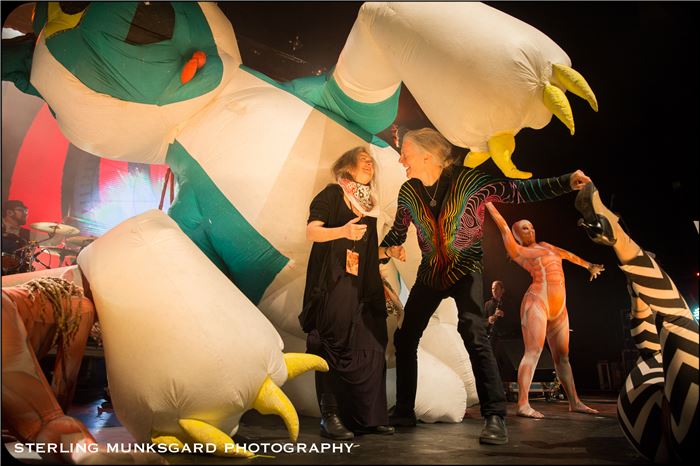 Alex and Allyson raging it with the party monster!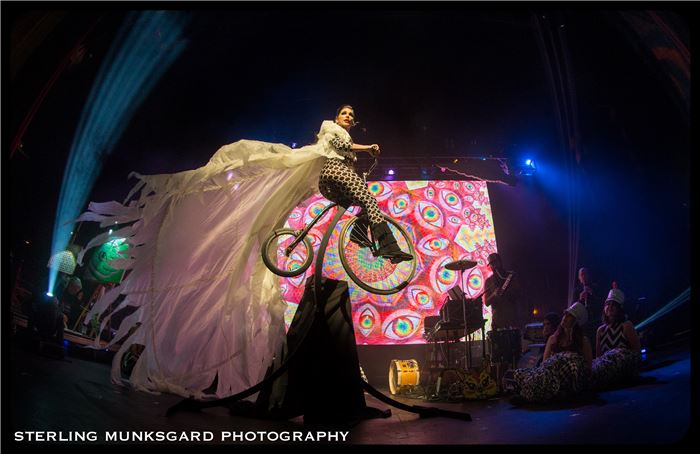 Beats Antique's Bicycle Day performance