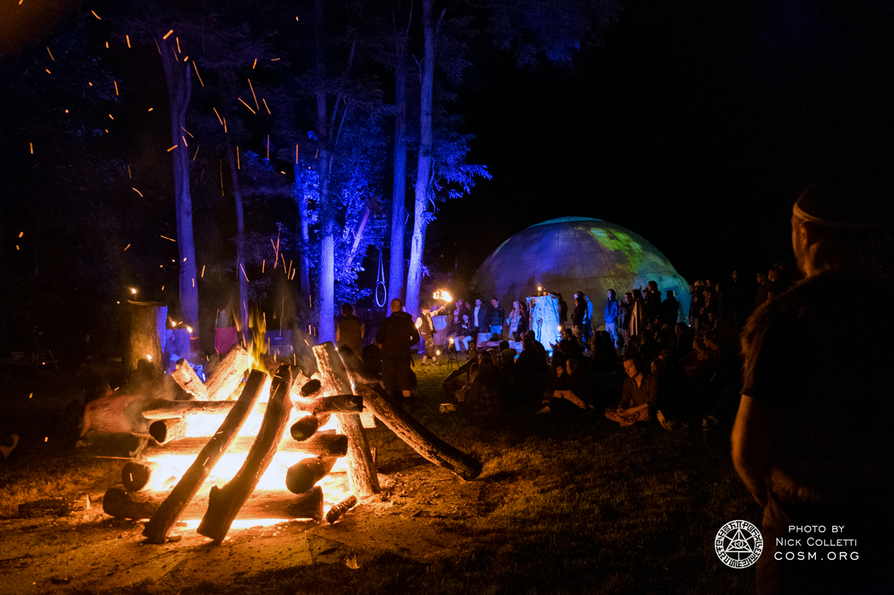 CoSM's Autumnal Equinox weekend began on Friday for a special movie screening of Synesthesia II; a collection of rare psychedelic films curated by Zena Grey. The Starwood Dome provided a 360 degree projection, allowing guests to have a full spectrum experience.
Saturday's entertainment followed, as the magic of the Autumnal Equinox came to life at CoSM. The community celebrated the harvest season as they danced to the musical stylings of Nominus, Jade Cicada, and Plantrae. Some of the finest live painters by Alex & Allyson, Joness Jones, John Speaker, Kaliptus, Ken Zeltakalns and Olga Klimova provided quite the spectacle.
Some got creative with interactive art making, others kept each other warm by the fire circle as they were enchanted by fire performances and visual projections of SilentStream. A night to remember, thank you to all who came out to celebrate!
Stay updated with future
celestial programs
by visiting our
events
page. See you next time!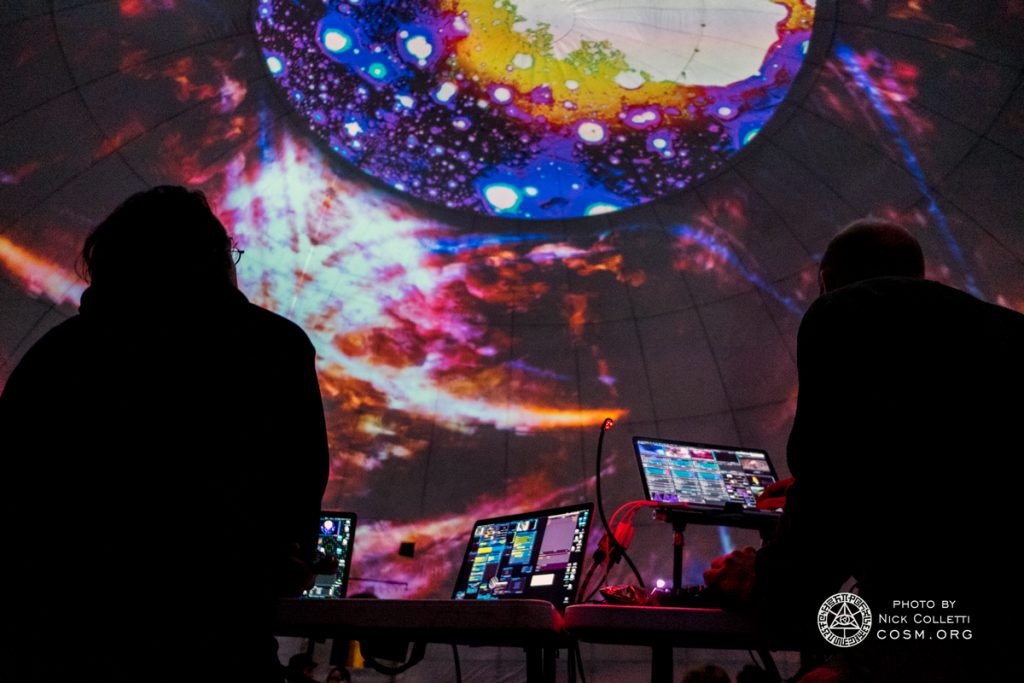 Featured Starwood Dome in full effect.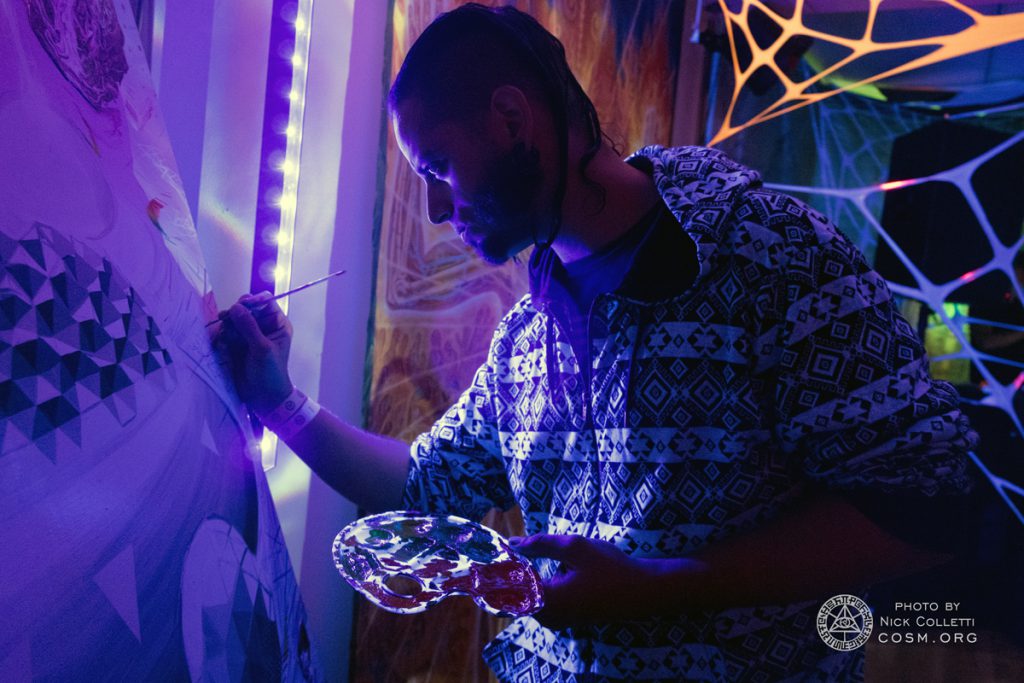 Artist, Kaliptus, holding it down on dance floor.