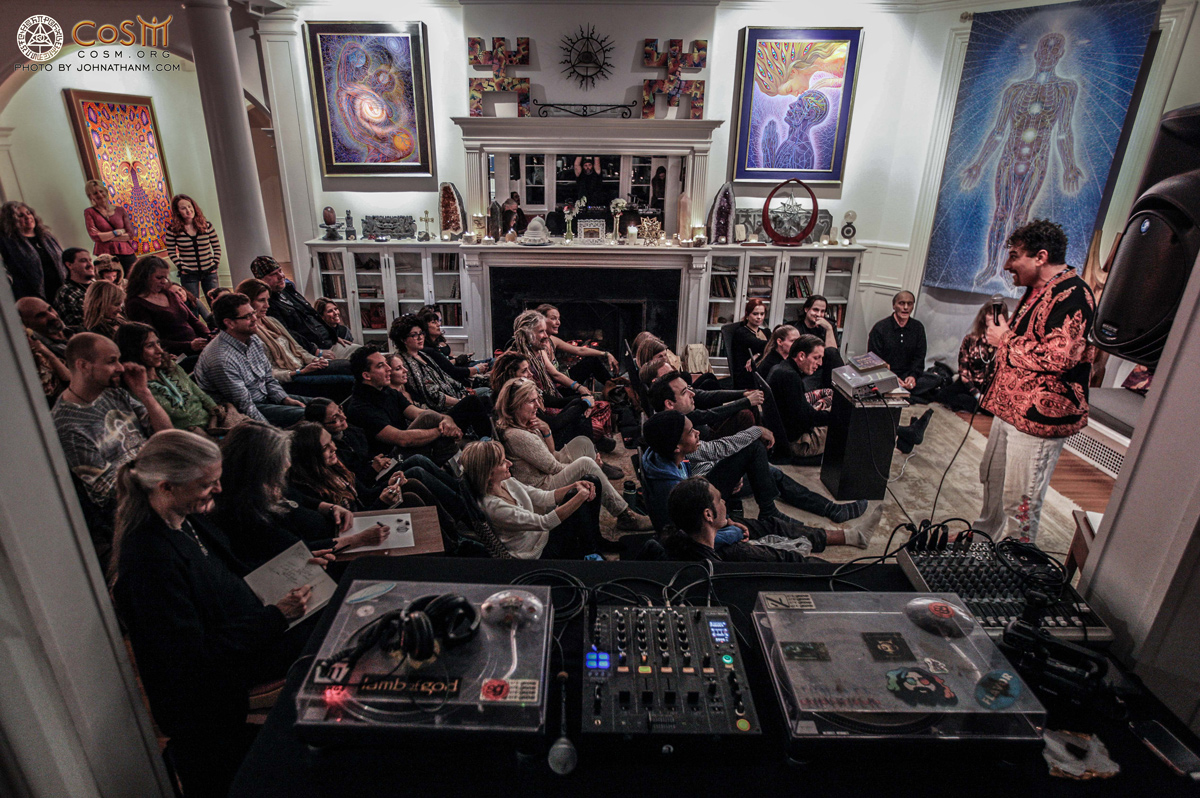 David Wolfe presenting at the Chocolate Party.
The "rock star of health", David Wolfe, returned from NoniLand to treat CoSM to a chocolate party! The party opened with an inspiring presentation on the surprising and rich history of chocolate, and panel discussion between David Wolfe and Alex and Allyson. Hot chocolate made with the finest herbs and spices was served to attendees in a special chocolate ceremony to honor the spirit of cacao. The party began when Visionary artist, Chris Dyer, opened the dance floor with a surprise DJ set featuring classic vinyl records from his collection. Artists live painted, as guests danced and ate chocolate infused with exotic and uplifting ingredients. Special thanks to photographer, Johnathan M. , for capturing this special event.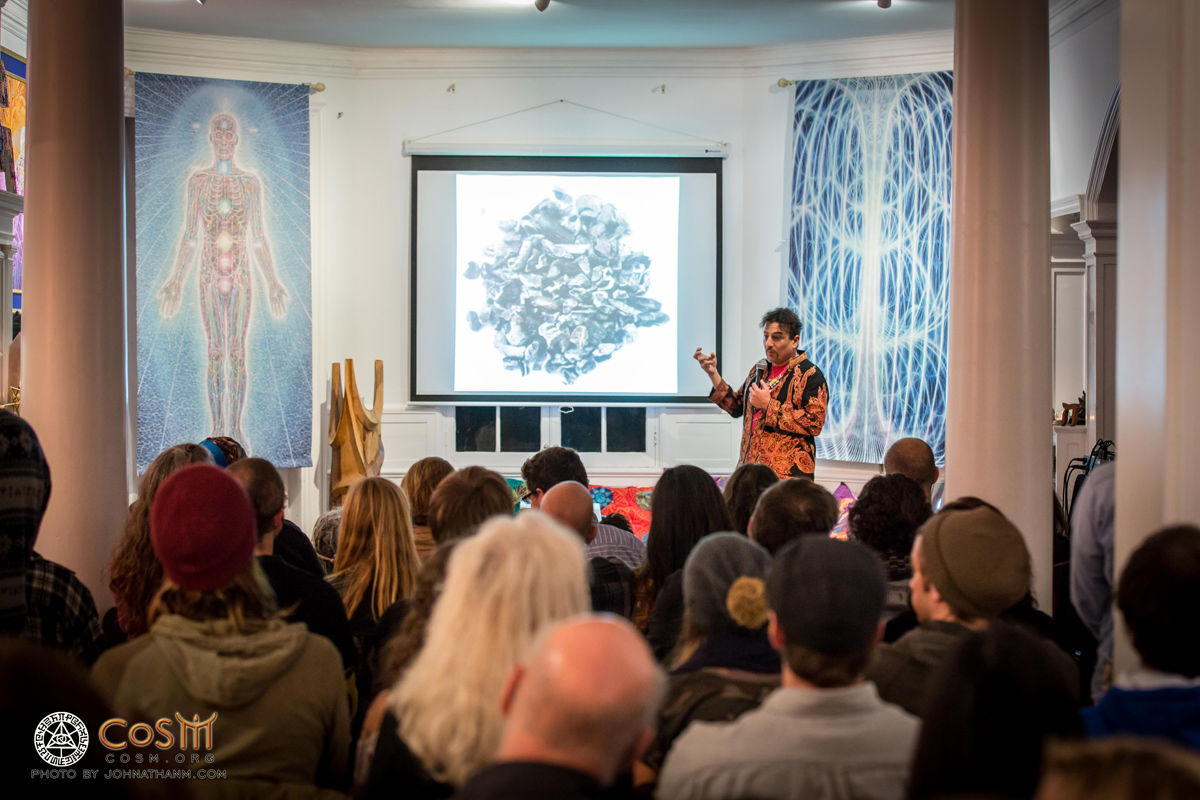 David Wolfe enlightens us with the history of chocolate.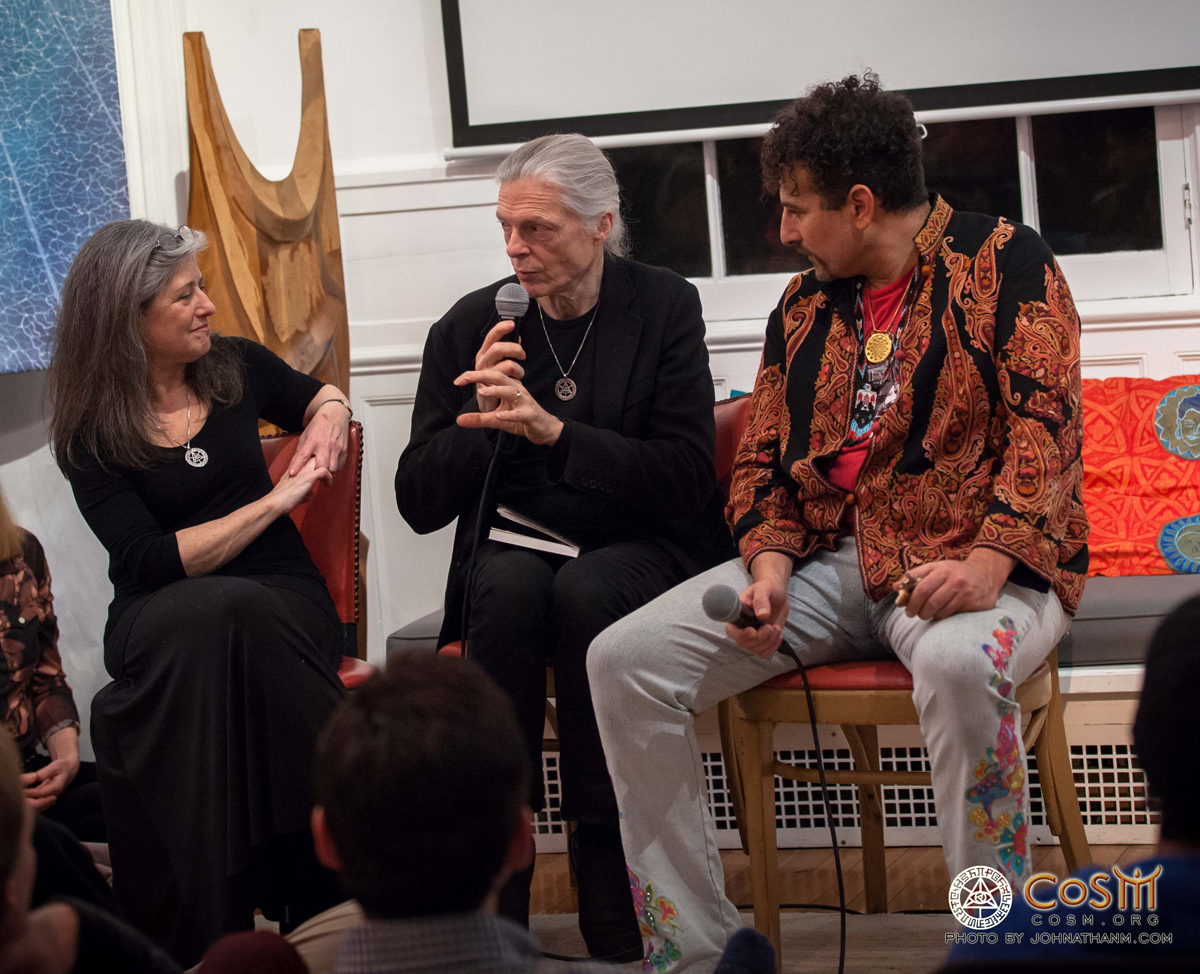 Alex Grey, Allyson Grey, and David Wolfe discuss all things chocolate.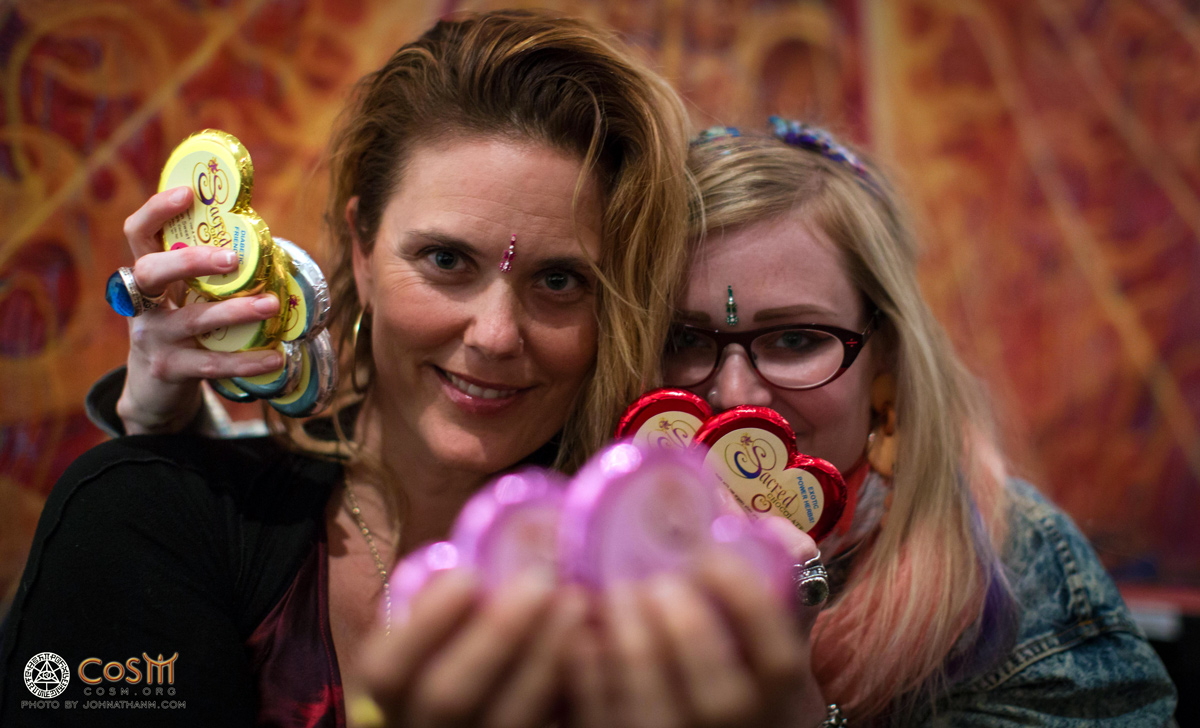 Chocolate goddesses bearing heart-shaped Sacred Chocolate.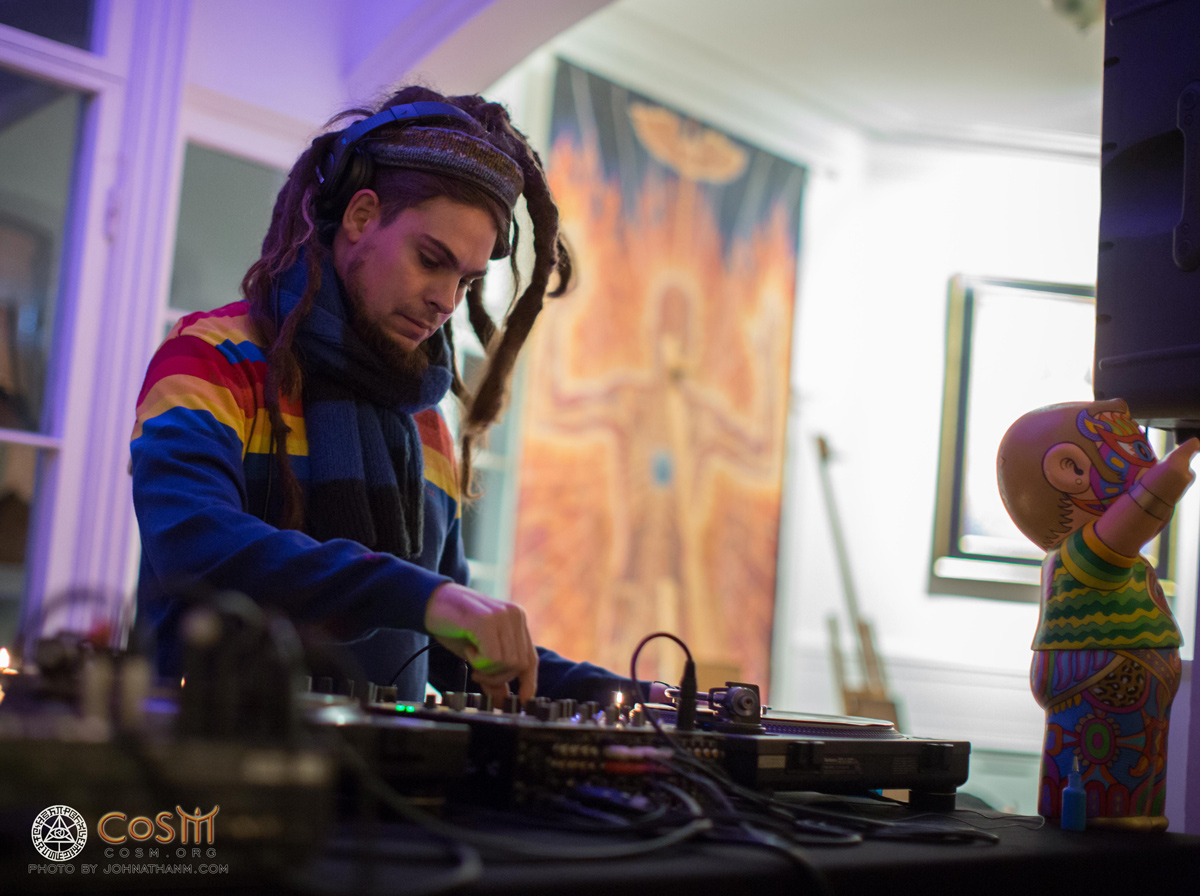 Chris Dyer spinning records for the Chocolate Party.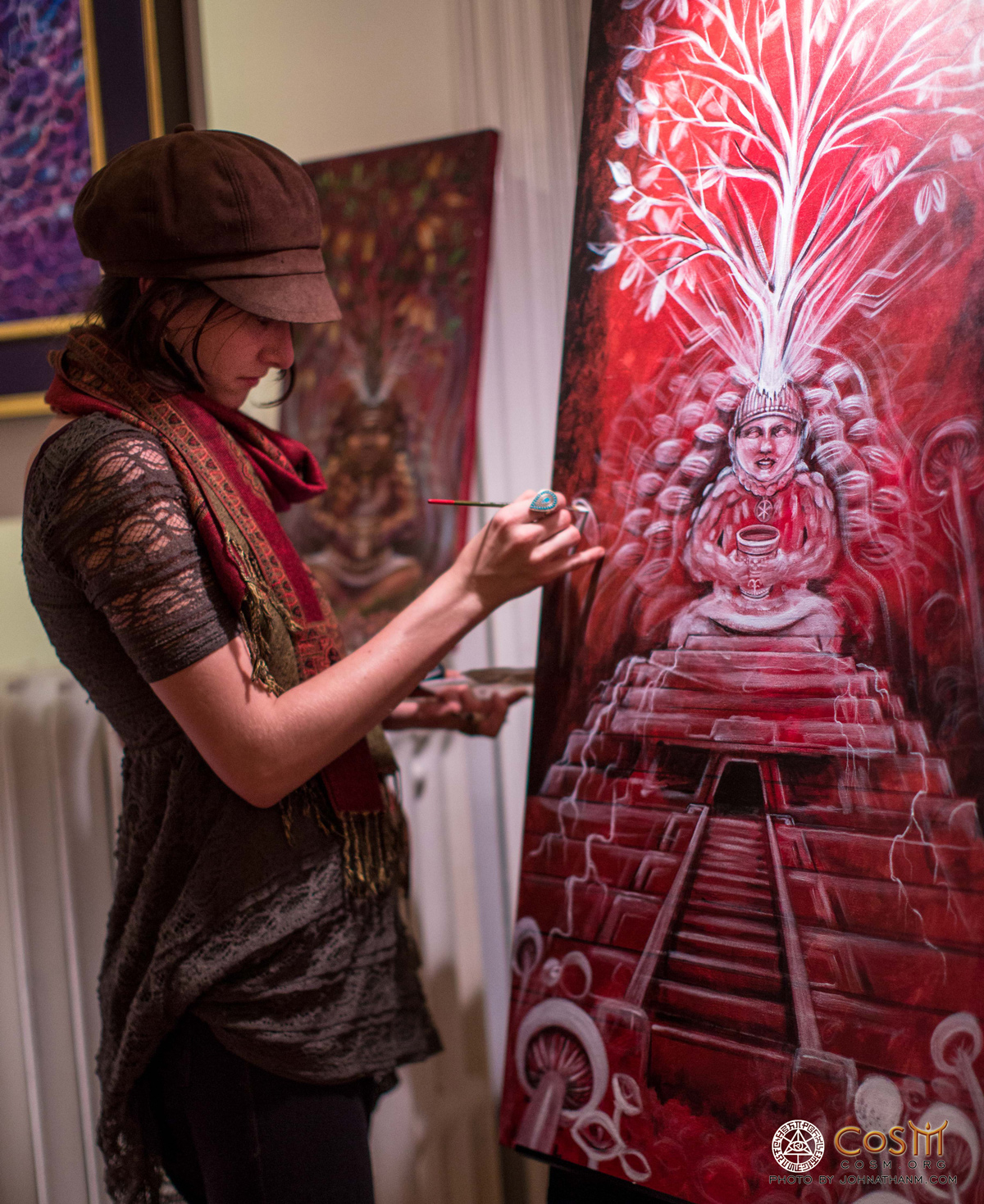 Caren Charles detailing a collaboration initiated by Seth Leibowitz.