Are language and consciousness co-evolving? Can psychedelic experience cast light on this topic? The first in-depth look at the relationship between language, consciousness, and psychedelics,
Xenolinguistics
is a quick-paced, immersive, and comprehensive course that draws from personal experience, ethnobotany, anthropology, the stories of other psychonauts, neurophenomenology, and the research and life work of legendary psychonaut Terence McKenna.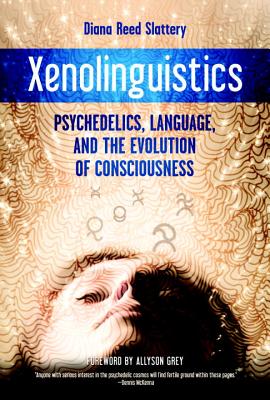 Xenolinguistics documents Diana Slattery's eleven-year adventure of psychonautic exploration and scholarly research; her original intent was to understand a symbolic language system, Glide, which she acquired in an altered state of consciousness. What began as a deeply personal search led to the discovery of others, dubbed xenolinguists, with their own unique linguistic objects and ideas about language from the psychedelic sphere. The search expanded, sifting through fields of knowledge such as anthropology and neurophenomenology to build maps and models to contextualize these experiences. The book presents a collection of these linguistic artifacts, from glossolalia to alien scripts, washed ashore like messages in bottles, signals from Psyche and the alien Others who populate her hyperdimensional landscapes.
With an entire chapter dedicated to Terence and Dennis McKenna and sections dedicated to many other xenolinguists, this book will appeal to science fiction fans, and all those interested in language/linguistics and the benefits of psychedelic self-exploration.
Purchase on Amazon (Kindle Edition Available)
Purchase from your Local Independent Bookseller
What readers are saying
Diana Reed Slattery, the author and also the inventor of Xenolinguistics, her chosen field, has been exploring the far fringes of the entheosphere for some fifteen years now, mostly with the help of her fungal friends. She is a psychonaut's psychonaut, boldly pushing off into the numinous oceans of mind in complete solitude, in darkness, often in isolated and remote locations, no copilot off the left wing for this pioneer. Equipped with nothing more than a journal, pen, and of course the key instrument, her discerning and penetrating intellect, she has established contact with an alien Logos, and not just contacted it, but wrested its secrets from the very heart of the Weird. She has returned from her expeditions to the Outer Mongolias of the mind with that rarest of gifts, an alien artifact, Glide, the sinuous, elegant and enigmatic metalanguage that she shares with us in this book. Anyone with serious interest in the cartography of the psychedelic cosmos and the wonders encountered there will find fertile ground for astonishment, appreciation, and puzzlement within these pages.
—Dennis McKenna, author of The Brotherhood of the Screaming Abyss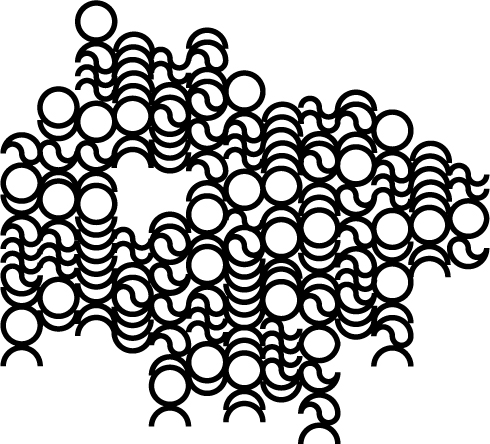 Glide, the symbolic language system acquired by Diana Slattery in an altered state of consciousness
Weaving together a wide range of scientific, artistic, and experiential voices, Diana Reed Slattery plunges into one of the outstanding enigmas of psychedelia: the place of language. Bringing extraordinary experiences into sparkling dialogue with critical theoretical issues, Slattery has created a marvelous and insightful exemplar of psychonautics in the 21st century.
—Erik Davis, author of Techgnosis
The investigation of language systems presented in Xenolinguistics: Psychedelics, Language, and the Evolution of Consciousness is a bold step forward into the documented but seldom discussed use of psychonautic practices by scientists and philosophers. As people from ancient times onward have used psychoactive substances to deepen their understanding of the world, this research into the construction of alien linguistics applies these venerable tools with focus and discipline.
—Annie Oak, founder, Women's Visionary Congress
Xenolinguistics Book Launch Party
Friday, February 27th in Oakland, CA
Please save the date. More information to come via e-mail.
The 27 Glide Forms in motion

Visit the Psychedelics & Language website to learn more