February, 2014 - Youth at Risk (YAR), a New York based organization, helps young people committed to transformation in their lives and futures. Breaking with their past and joining with peers, these young people seek enrichment and support in their commitment to succeed in completing high school, avoiding early pregnancy and addiction. CoSM was privileged to host a group of twenty young women from YAR for a weekend retreat where the focus was on the collective and individual evolution of body, mind and spirit. Accompanied by adult friends, the young women stayed in Grey House surrounded by visionary art, a welcoming fire in the fireplace and the warm energy of CoSM staff and volunteers.CoSM yoga instructor, Brionna Marie, started off the weekend with a yoga session for the group. YAR leaders, Claudette and Tracy, led a guided meditation, bonding the group into closer union. Their CoSM journey continued with group art projects focusing on self confidence and body image. Maggie Keller, CoSM Hospitality Coordinator, led a gallery tour of Grey House to start a discussion about the artwork throughout. Brian James, CoSM Site Manager, led a fire circle complete with his extraordinary fire performance. Although it was a chilly weekend in upstate New York, the young women bundled up to explore CoSM grounds, including the wisdom trail, the labyrinth, nests and art installations spotted throughout CoSM's wooded grounds. Refreshed and invigorated, YAR offered love and gratitude for their experience as they enriched the Chapel of Sacred Mirrors with their spirit of possibility for bright futures.

Our thanks to Nancy Marcus Newman and the Marcus Family Foundation for generously funding this retreat. We also thank Dawn Cook-Gagnon for making CoSM's connection with YAR and to the YAR leaders, Claudette and Tracy for co-creating the retreat with CoSM Staff. YAR is most warmly invited to make this pilgrimage a regular event at CoSM.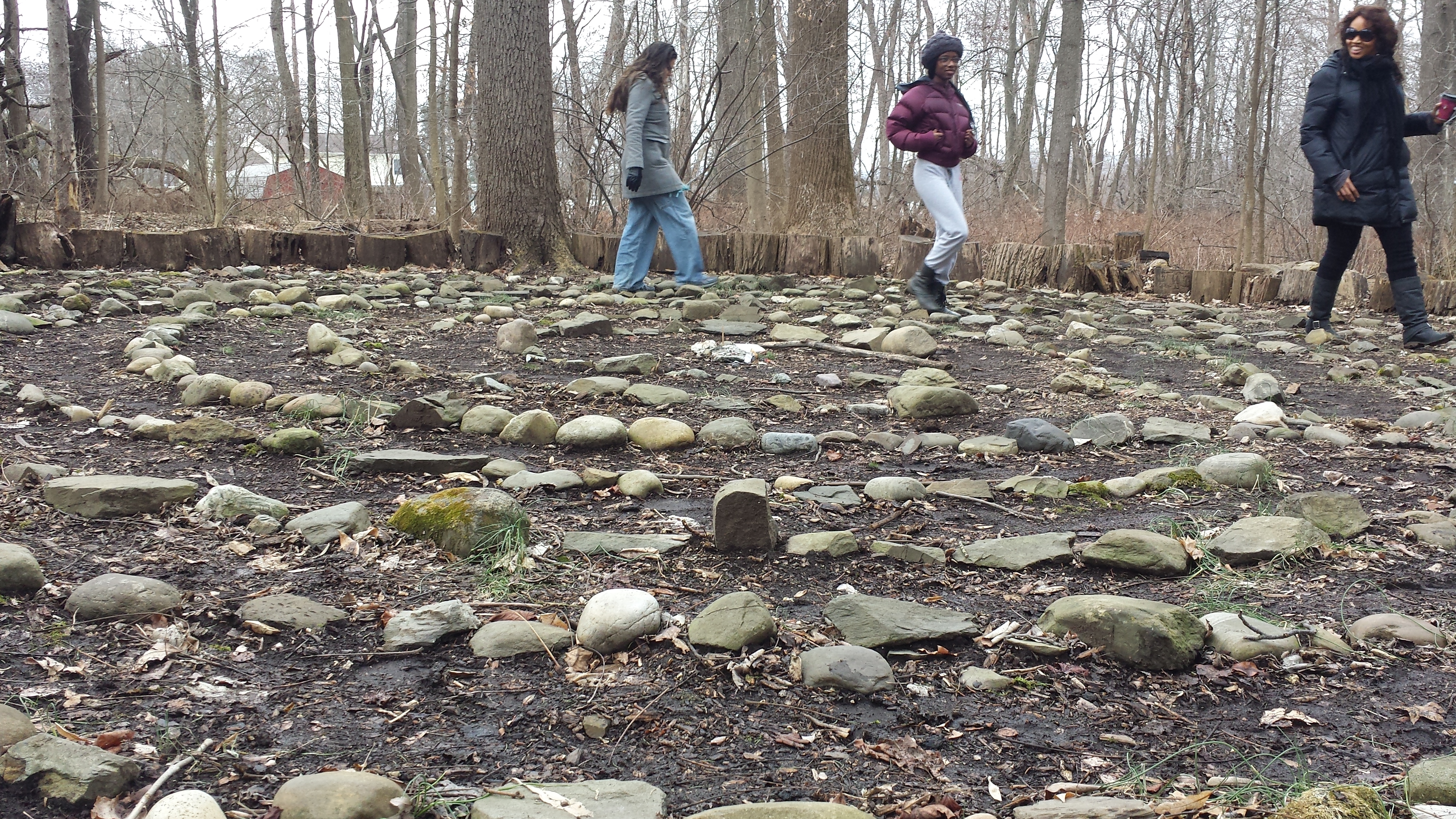 YAR walking the Labyrinth on the Wisdom Trail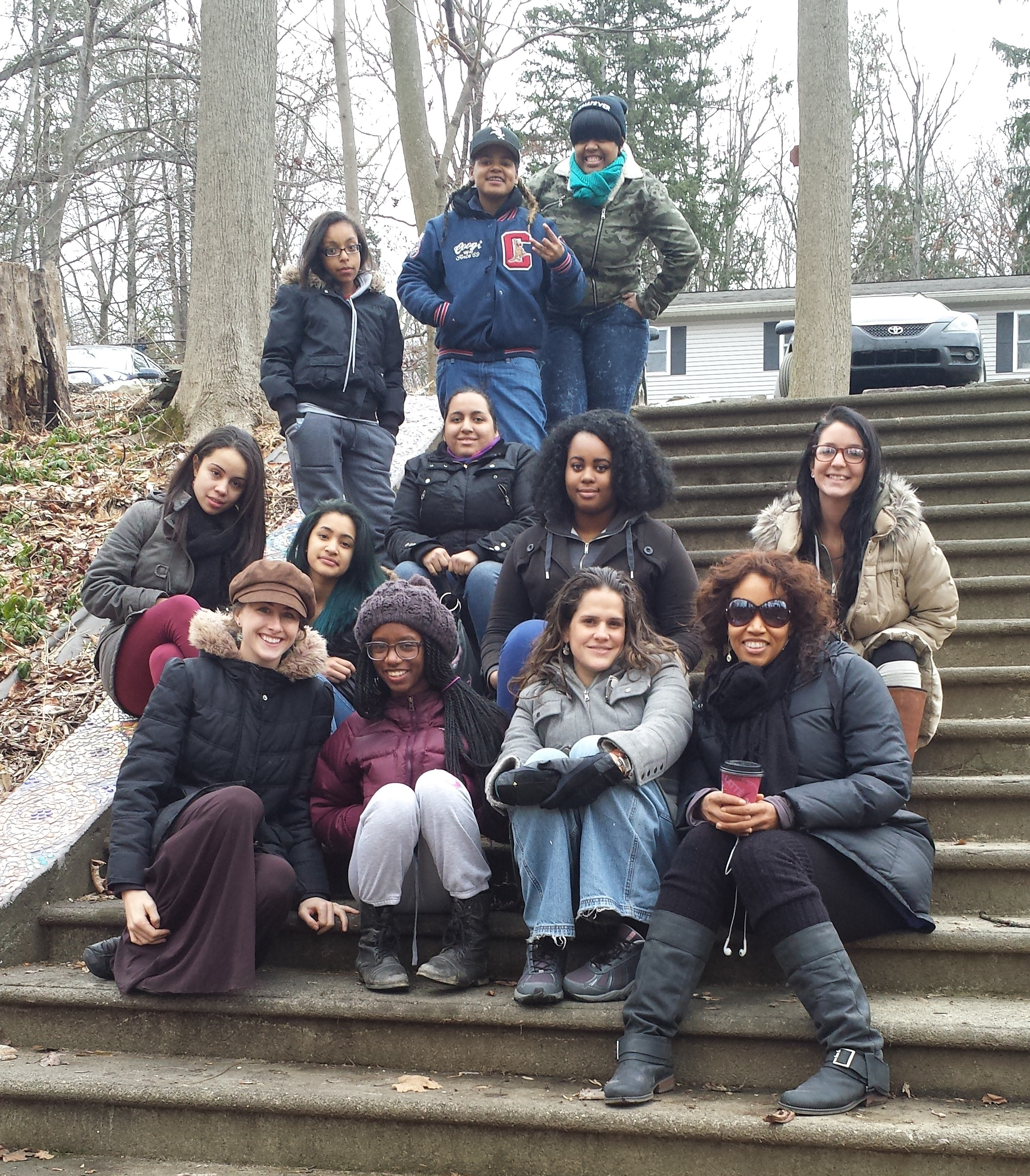 YAR Group with CoSM Staff coordinators, Maggie Keller (2nd row right) and Caren Charles (front row left).