Zig Zag Zen: Buddhism and Psychedelics
Buddhism and psychedelic exploration share a common concern: liberation of the mind. Join us this Saturday night for a
Visionary Salon with Allan Badiner & Alex Grey
, editors of the new edition of ZigZagZen: Buddhism and Psychedelics, an essay compilation pictorialized with an outstanding selection of art. Joining the discussion with Alan and Alex will be Allyson Grey, whose artwork is included in this volume.
A provocative and thoughtful exploration of inner states and personal transformation, this enhanced version of ZigZagZen now contains the remarkable artwork of Android Jones, Sukhi Barber, Ang Tsherin Sherpa, and Amanda Sage. Paintings by Robert Venosa, Mark Rothko, Robert Beer, Francesco Clemente, and Allyson Grey are included along with new contributions by the pioneering visionary artist and Buddhist scholar, Alex Grey.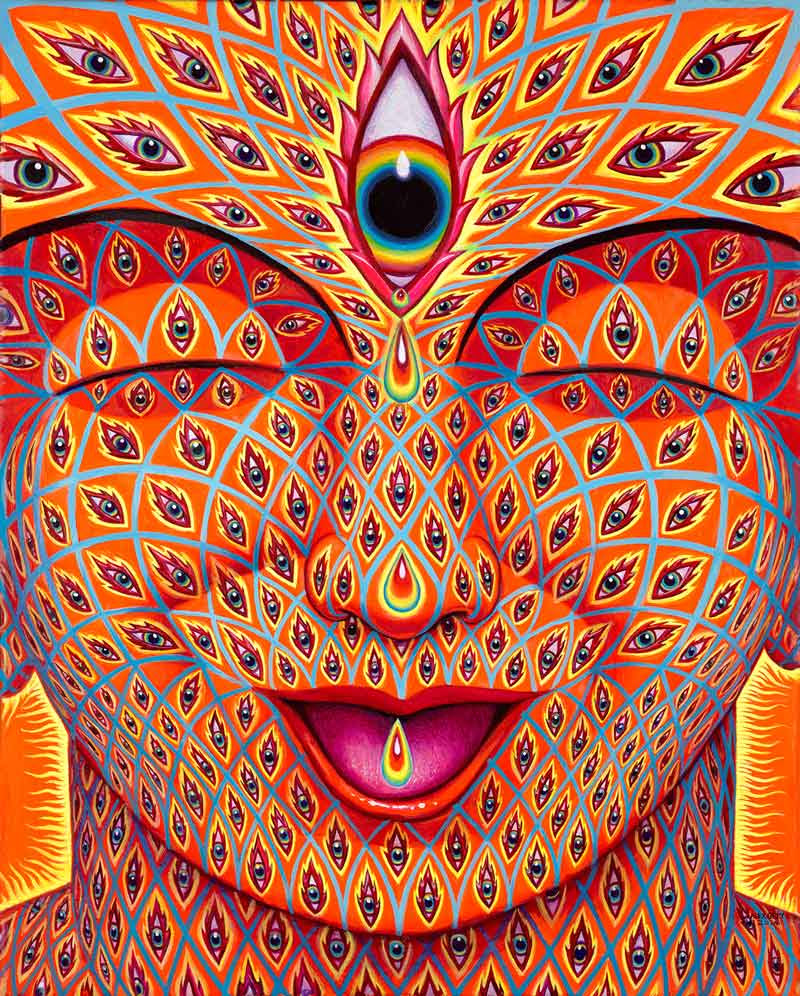 'Tears of Joy' by Alex Grey
In this updated edition new essays have been added by Ralph Metzner and Brad Warner plus enlightening interviews with James Fadiman, Kokyo Henkel, and Rick Doblin. David Coyote writes of ayahuasca's unique influence on Zen Buddhism. Authors Joan Halifax Roshi, Peter Matthiessen, Jack Kornfield, Robert Forte, Ram Dass, Terence McKenna, Rick Fields, among others, return in this compilation.
Buddhism and psychedelics are subjects we are sure to encounter on the journey to wisdom. Examined together, the reader may understand more deeply the essence of each.
"Zig Zag Zen is a must read for anyone who is concerned about the future of Buddhist practice." —Robert Thurman, Chair of Indo-Tibetan studies at Columbia University
Allan Badiner is the editor of three essential volumes of collected essays Zig Zag Zen: Buddhism and Psychedelics, , Dharma Gaia: A Harvest in Buddhism and Ecology and Mindfulness in the Marketplace: Compassionate Responses to Consumerism. Alan is  a contributing editor of Tricycle Magazine, and serves on the board of directors of Rainforest Action Network, Threshold Foundation and Project CBD. He has been a student of Zen Master Thich Nhat Hanh for more than 25 years.
The ALL NEW CoSM Shop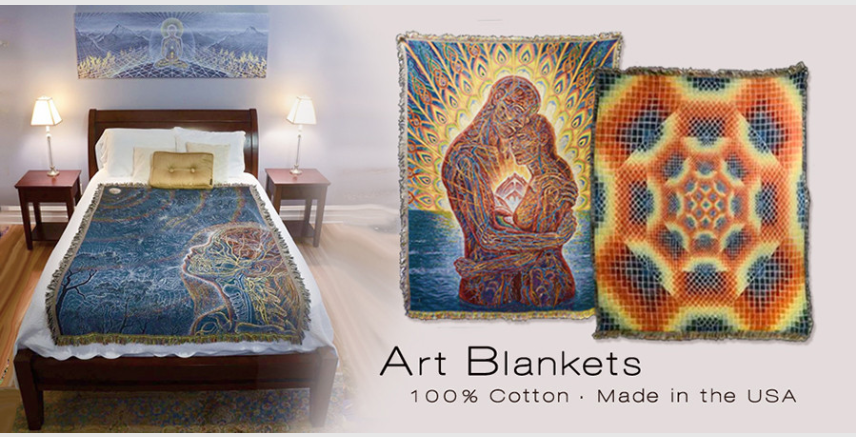 Check out the extraordinary upgrade to
CoSM's online store
. Thanks to devoted CoSM super-supporter, Torrence Miller, Shop Manager, Emily Wilson and Media Lab, Jon Ohia, Joness Jones, Eli Morgan and John Harris, CoSM Shop is relaunched with a face lift. The attractive ease-of-use paired with free and reduced shipping makes the new store design  ideal for sharing holiday gifts that are a unique bridge with friends and family. Treat yourself or spread the love with a CoSM blanket this season.  Just released blankets, soft and cozy, -- "Kiss of the Muse" and "Collective Vision."
Support CoSM by purchasing gifts from CoSM Shop.
Entheon Update


It's been an exciting week at CoSM watching the roof installation at Entheon!
Love,
Alex & Allyson