Mystic Visionary Artist, co-founder of
CoSM
, with my wife, artist
Allyson Grey
.
Entheon:
Sanctuary of Visionary Art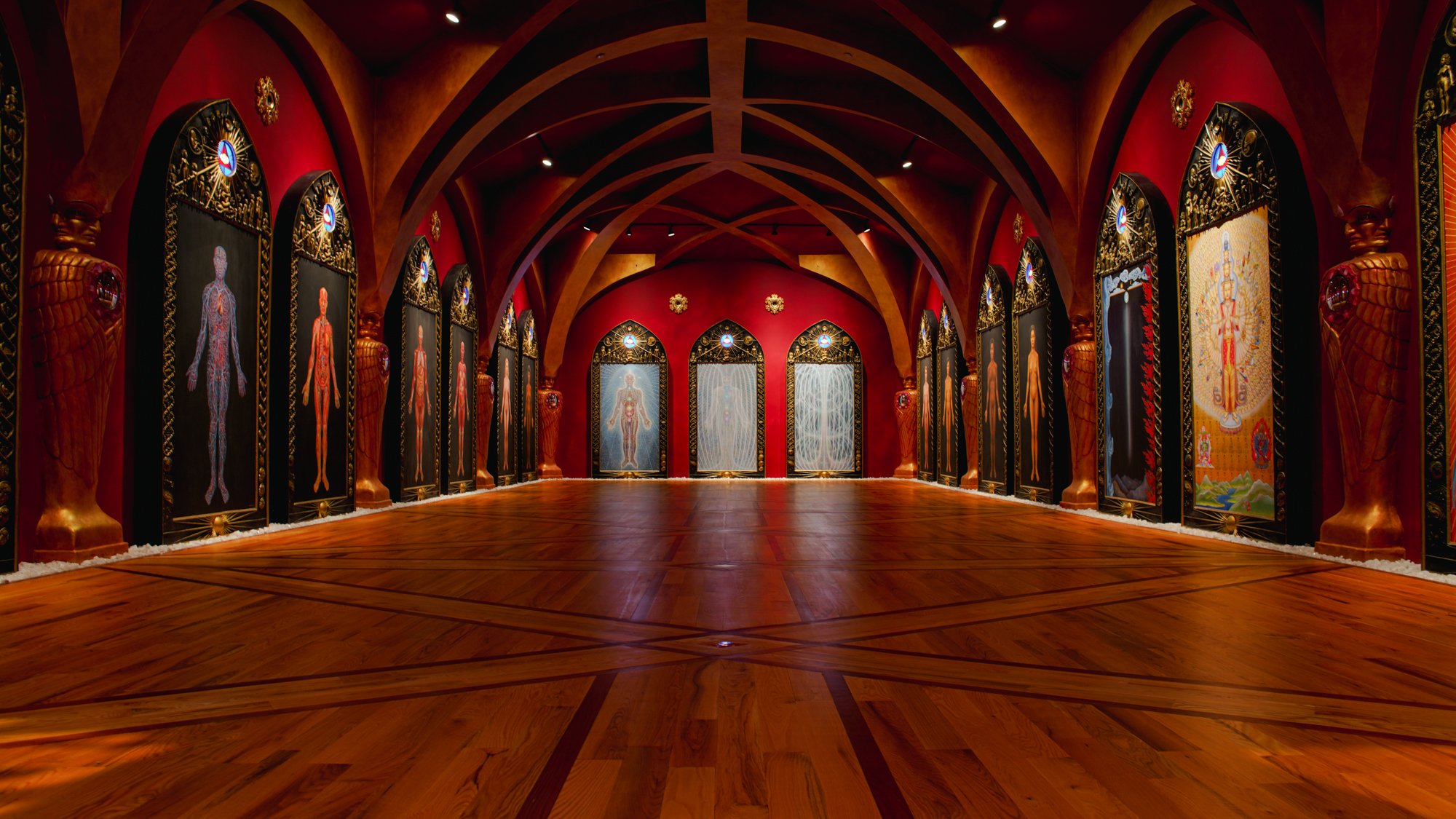 Chapel of Sacred Mirrors, Entheon, 2021
The Chapel of Sacred Mirrors will bring you face to face with your soul and move you to a new level of enlightenment.
– Deepak Chopra
best selling author, Director of the Chopra Center for Wellbeing
Length: 125
...It is only Grey's inquisitiveness, his desire to understand the cosmic metastructure of humanity, that drives him to such a rigorously detailed account of the typically unseen.
– Artforum
Length: 187
Alex Grey's artworks bring together the tangible outer worlds investigated by scientists--full of molecules, bodies and stars--and the intangible visionary inner worlds-- full of light, shadow and spiritual beings--known mainly to mystics.
– Albert Hofmann
inventor of LSD
Length: 247 Copyright © 2022 Alex Grey
All Rights Reserved