Mystic Visionary Artist, co-founder of
CoSM
, with my wife, artist
Allyson Grey
.
Entheon:
Sanctuary of Visionary Art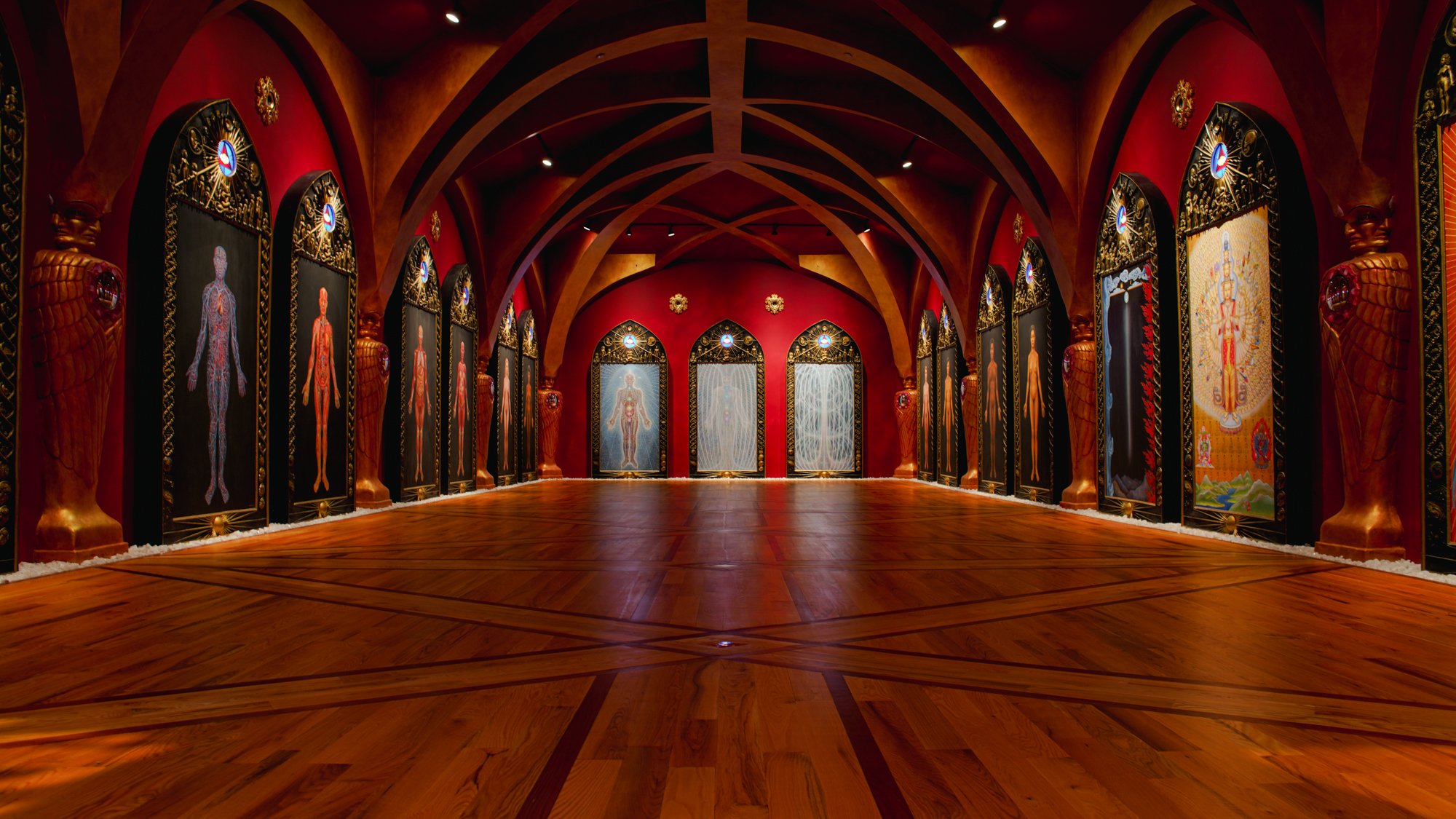 Chapel of Sacred Mirrors, Entheon, 2021
It is the light that is sublime in Grey's oeuvre-which is the most important innovation in religious light since the Baroque (perhaps the last art to emphasize the sacredness of light, as well as its function as an emblem of the spiritual)-and that makes the mundane beings in them seem sublime, in every realistic detail of their exquisite being.
– Donald Kuspit
professor of Art History and Philosophy SUNY at Stoney Brook, contributing editor and critic for Artforum
Length: 355
Alex Grey's artworks bring together the tangible outer worlds investigated by scientists--full of molecules, bodies and stars--and the intangible visionary inner worlds-- full of light, shadow and spiritual beings--known mainly to mystics.
– Albert Hofmann
inventor of LSD
Length: 247
Alex Grey is America's foremost psychedelic artist.
– High Times
Length: 59 Copyright © 2022 Alex Grey
All Rights Reserved