Mystic Visionary Artist, co-founder of
CoSM
, with my wife, artist
Allyson Grey
.
Entheon:
Sanctuary of Visionary Art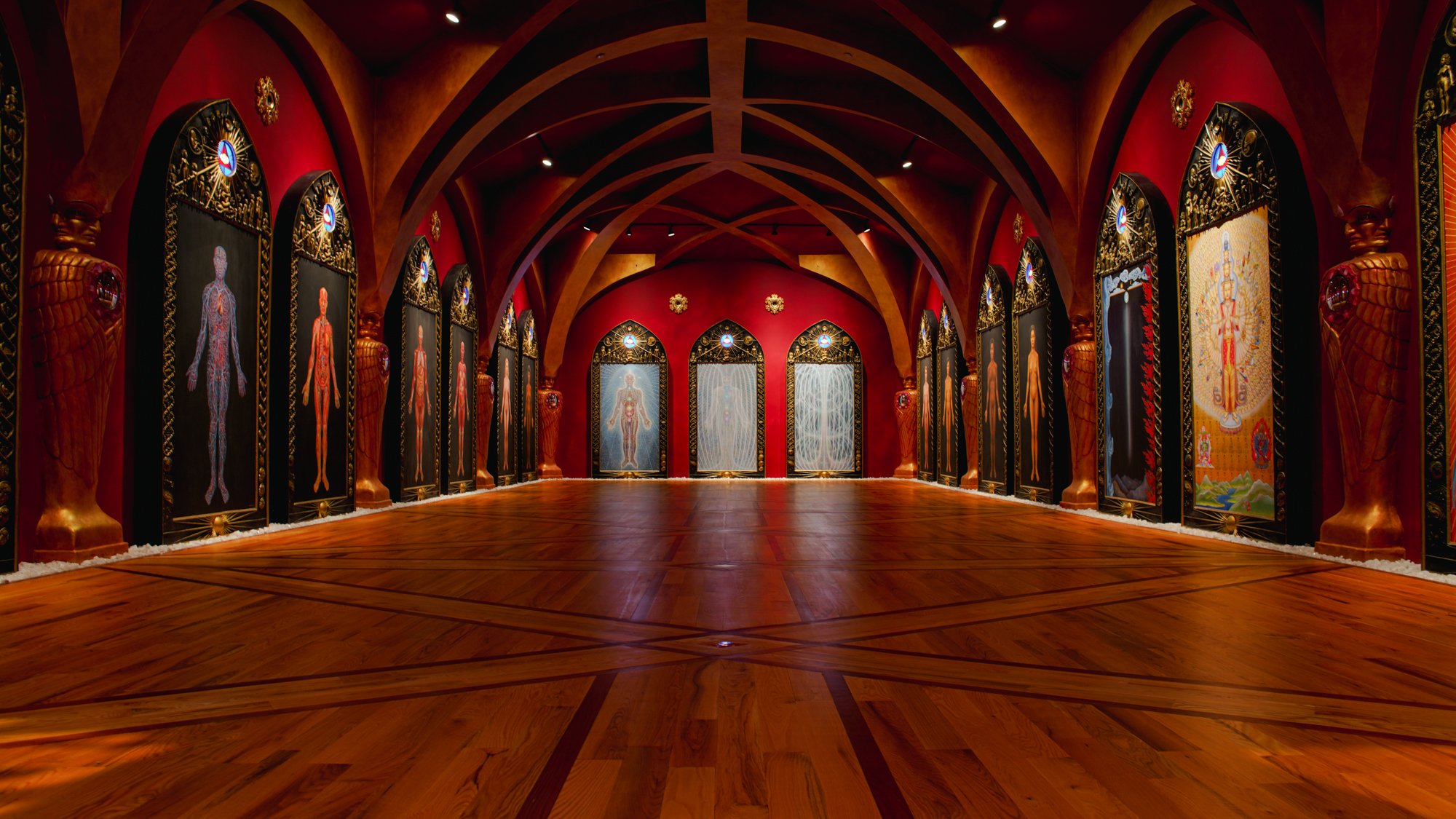 Chapel of Sacred Mirrors, Entheon, 2021
Alex Grey is making some of the most beautifully refined imagist work in the country today.
– Walter Hopps
senior curator, Guggenheim Museum and Menil Collection
Length: 99
Alex Grey's paintings breathe new life into the deadened soul of modern consciousness. You will find in this work the intensity of someone who is not just doing his own personal art but is consciously participating in the evolutionary unfolding toward a more integral world.
– Suzi Gablik
author of Has Modernism Failed? and The Re-enchantment of Art
Length: 282
...It is only Grey's inquisitiveness, his desire to understand the cosmic metastructure of humanity, that drives him to such a rigorously detailed account of the typically unseen.
– Artforum
Length: 187 Copyright © 2022 Alex Grey
All Rights Reserved