Mystic Visionary Artist, co-founder of
CoSM
, with my wife, artist
Allyson Grey
.
Entheon:
Sanctuary of Visionary Art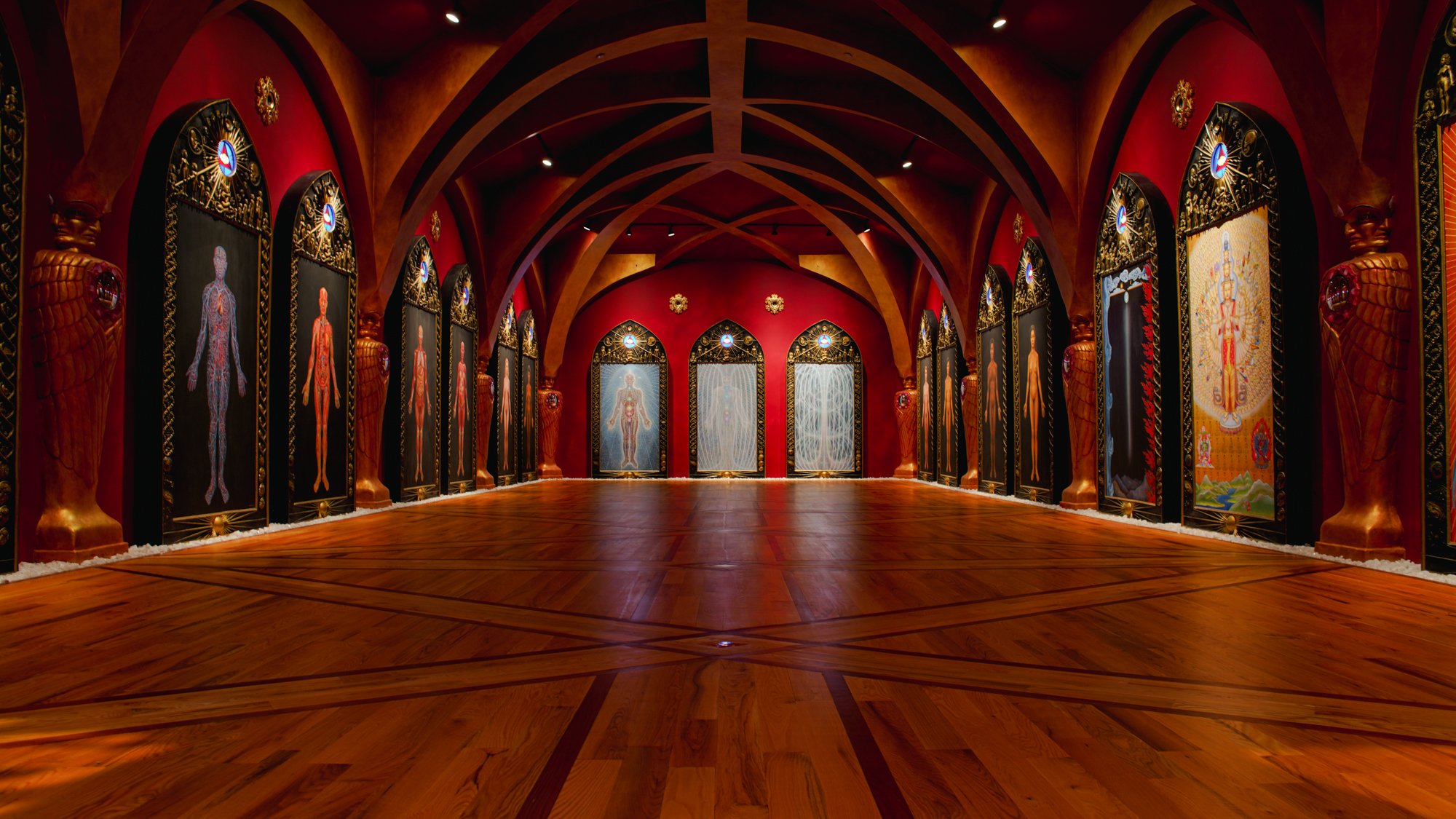 Chapel of Sacred Mirrors, Entheon, 2021
It is the light that is sublime in Grey's oeuvre-which is the most important innovation in religious light since the Baroque (perhaps the last art to emphasize the sacredness of light, as well as its function as an emblem of the spiritual)-and that makes the mundane beings in them seem sublime, in every realistic detail of their exquisite being.
– Donald Kuspit
professor of Art History and Philosophy SUNY at Stoney Brook, contributing editor and critic for Artforum
Length: 355
Alex Grey is making some of the most beautifully refined imagist work in the country today.
– Walter Hopps
senior curator, Guggenheim Museum and Menil Collection
Length: 99
Alex's work, like all great transcendental art, is not merely symbolic or imaginary: it is a direct invitation to recognize and realize a deeper dimension of our very own being.
– Ken Wilber
Philosopher and author of Sex, Ecology, Spirituality, Director of the Integral Institute
Length: 185 Copyright © 2022 Alex Grey
All Rights Reserved