Mystic Visionary Artist, co-founder of
CoSM
, with my wife, artist
Allyson Grey
.
Entheon:
Sanctuary of Visionary Art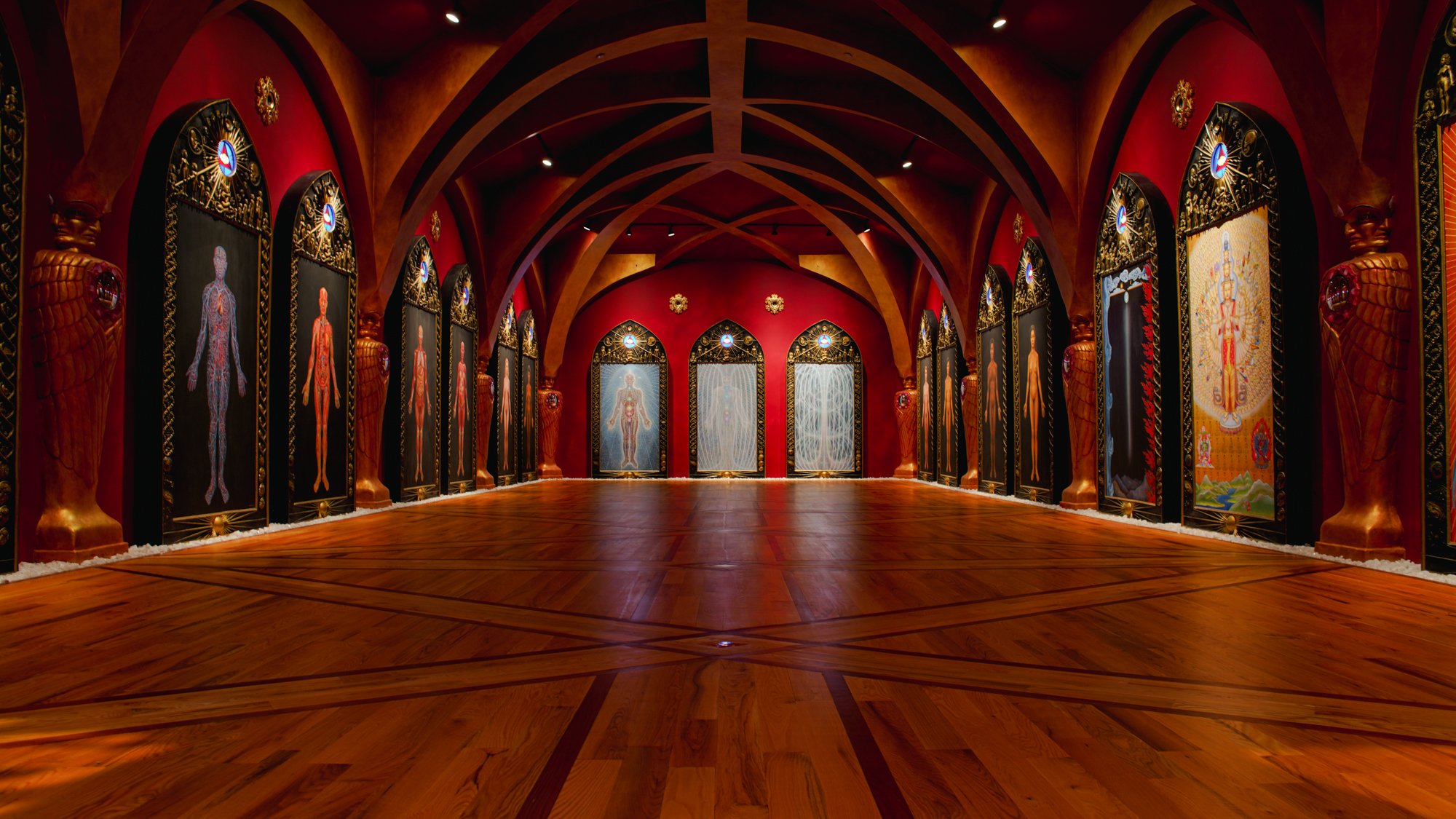 Chapel of Sacred Mirrors, Entheon, 2021
Grey's Sacred Mirrors are portraits of the human being in a universal sense, attempting to address every aspect of the body and spirit.
– Marcia Tucker
Founder and former Director of The New Museum, NYC
Length: 143
Alex Grey's artworks bring together the tangible outer worlds investigated by scientists--full of molecules, bodies and stars--and the intangible visionary inner worlds-- full of light, shadow and spiritual beings--known mainly to mystics.
– Albert Hofmann
inventor of LSD
Length: 247
Alex Grey is making some of the most beautifully refined imagist work in the country today.
– Walter Hopps
senior curator, Guggenheim Museum and Menil Collection
Length: 99 Copyright © 2023 Alex Grey
All Rights Reserved