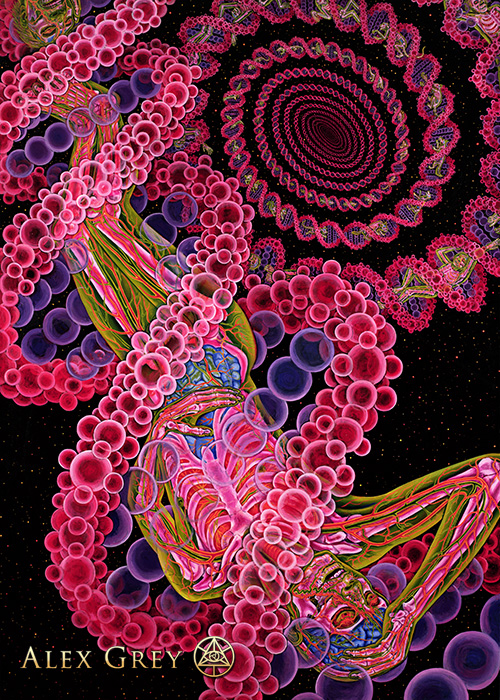 Journey of the Wounded Healer Panel I
1984-1985, 90 x 224 in. oil on linen.
In the first panel we see the self trapped in a dizzying vortex of evolutionary descent, paralleling the hallucinatory descent of the initiate shaman into the underworld or realm of the dead. The prisoner yearns for freedom and becomes sick with the materialist limitations of his genetic chains represented by entrapment in a spiraling DNA molecule.