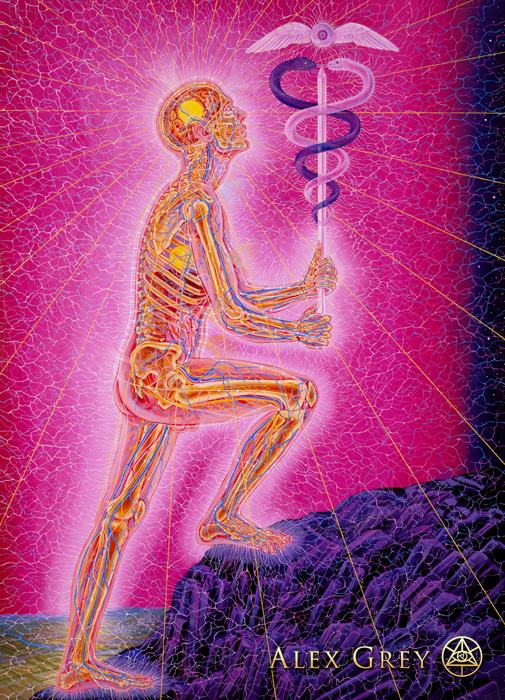 Journey of the Wounded Healer Panel III
1984-1985, 90 x 224 in. oil on linen.
In the final panel the reintegrated man ascends into the middle and upper worlds, released from the psychic bonds of materialist entrapment and tapped into the light which beams from the mind and heart. As a healer, he wields a crystalline hermetic caduceus with the balanced serpent powers of the unconscious and winged vision of the superconscious. The healer/scientist/artist ascends the crystal mountain of the higher self, a self empowered by the responsibility for healing the future.