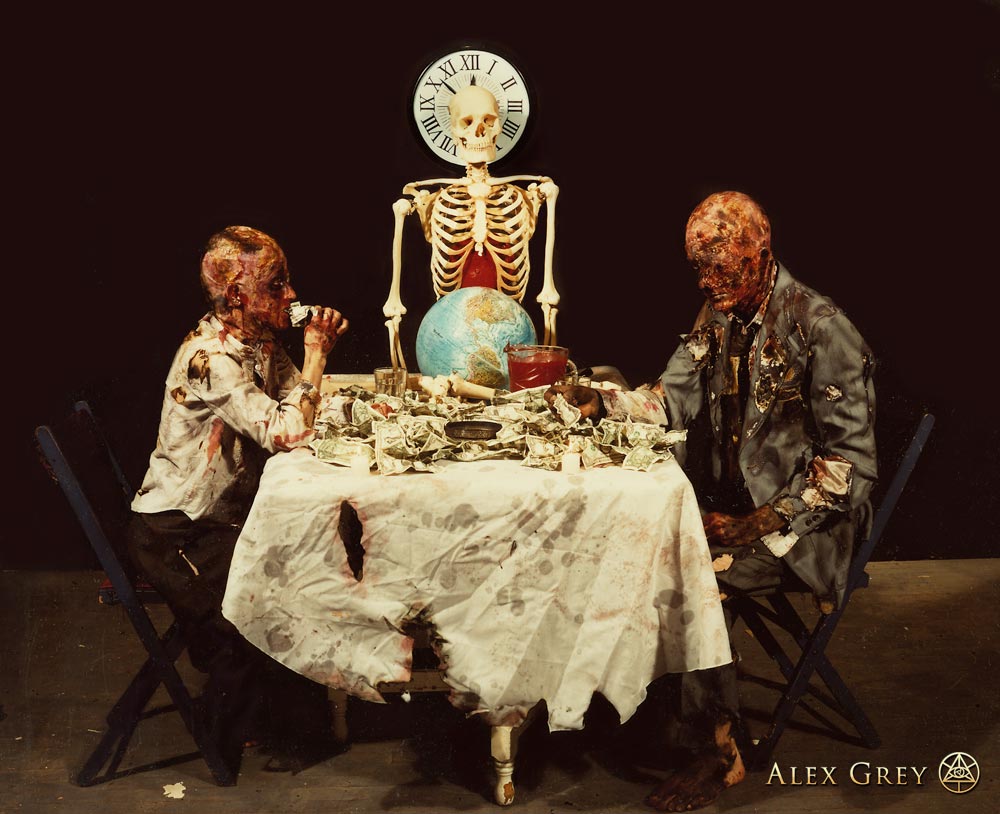 May 7, 1982
Vehicule Art, Montreal, Canada
performed with Allyson Grey
Mr. and Mrs. X were on their way to dinner when they were surprised by a nuclear blast. With their faces and clothes scorched and bloody, they arrive in hell at a dinner table covered with money.
Suddenly Mrs. X awakens, stands up and turns back the clock.  She turns off the alarm and vomits up the money, then leads Mr. X to do the same.
Prior to the performance the audience received a program which included the following quote:
"Two paths lie before us, one leads to death, the other to life... One day we will make our choice. Either we will sink into the final coma and end it all or, as I trust and believe, we will awaken to the truth of our peril, a truth as great as life itself, and, like a person who has swallowed lethal poison but shakes off his stupor at the last moment and vomits the poison up to cleanse the earth of nucear weapons."
---Jonathan Schell
The Fate of the Earth