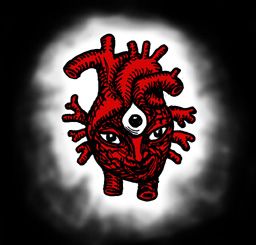 for my daughter Zena
The Happy
If thou wilt be happy forever and a day,
Thou shalt listen to the voice of the Sool and obey.
The Heart Garden
In order to hear the song of the Sool,
Thou shalt cultivate a garden where silence can rule.
Divine Receptivity
The Sool sows seeds on a well prepared heart,
Each seed is a mystery school of sacred art.
The Crows
Guard thee against the mocking crow,
That eats a sool seed before it can grow.
Flowers of Inner Sense
From silent soil sprouts the flowers,
Of senses whose roots are heavenly powers.
The Bugs
Watch for bugs who are mean and cruel,
For they love to devour a flower of Sool.
Deep Listening
To the open heart garden in full fruition,
The Sool sings love songs of brave intuition.
Song of the Sool
"Blessed art thou who take time to listen,
Thy inner sense follows a fateful mission.
Feel the beautiful truth of the Good,
Infinity is thy neighborhood.
When creative spirits keep wisdom alive,
Angels of love and healing arrive."
Having heard and heeded the voice of the Sool,
Thou liveth the life of an inspired fool.
For some, thou become an object of derision,
For others with heartseeds, a symbol of Vision.
Happy though flung in the dung heap of here,
The Sool sings through a heart-eyed Seer.
A patient heart gardener is sure to harvest,
Life's bounty of good works and happiness.
We are seeds sown by God, the garden is our school,
Art is God's fruit tree, the Song of the Sool.